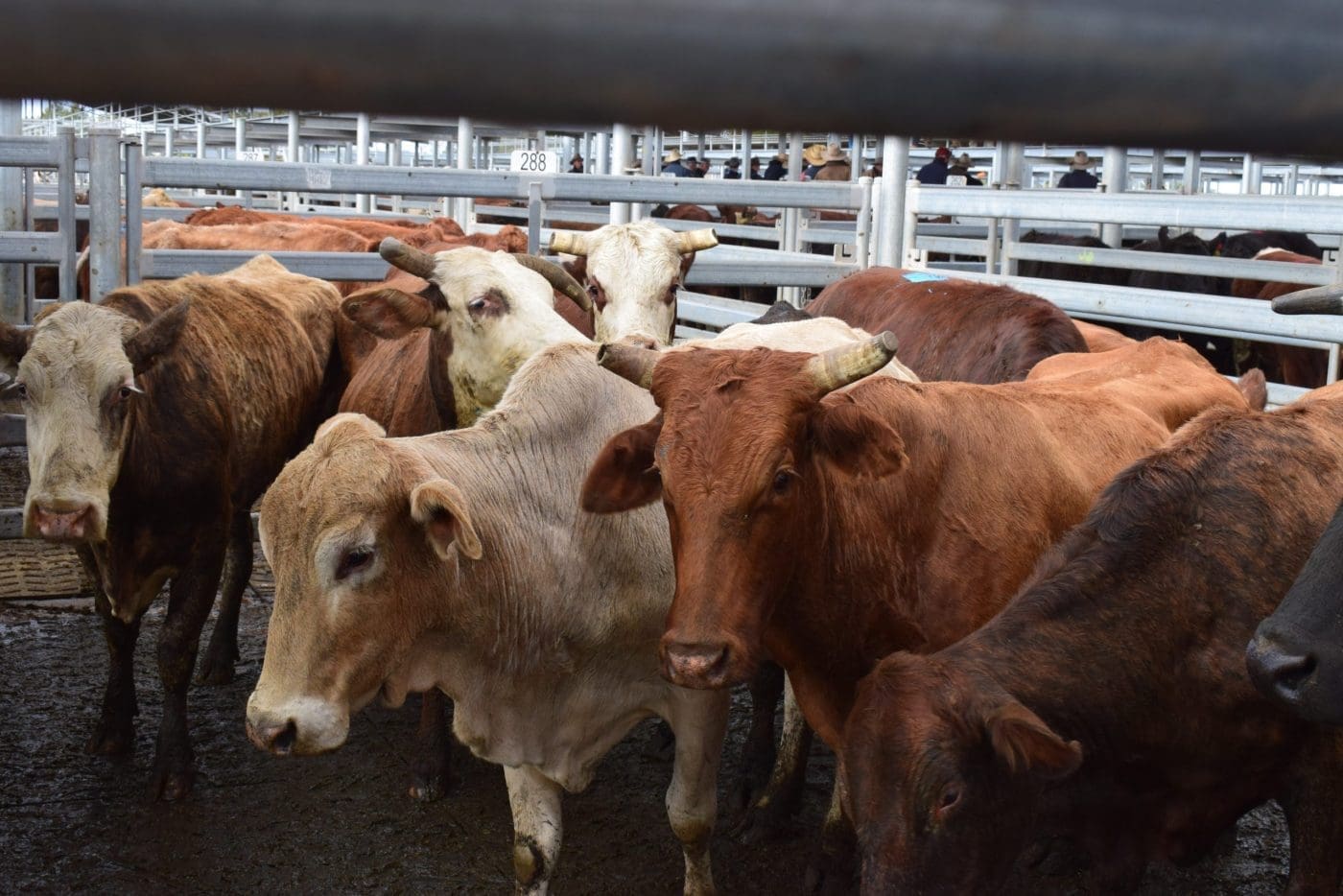 AUTUMN feels like it has not existed in large parts of the eastern states, with torrential rain falling until May, followed by cold snaps and frosts.
The weather has stalled a lot of agricultural activity in Southern Queensland and New South Wales, with hard to access paddocks making for late crop planting and slow cattle movement.
Elders' Dubbo branch manager Martin Simmons said the logistical issues created by the wet were showing themselves in the weekly yardings.
"The yardings in Dubbo have been made up with mixed mobs of cattle, no big runs are coming through yet – that is because livestock have struggled a bit in the wet," Mr Simmons said.
"But I think it will be busier in the Spring. Once the warmer weather hits, the feed hardens up and the stock improve we will see some numbers starting to run."
News of processors beginning to drop prices was evident at Thursday's sale, with the market softening in recent weeks.
While he was expecting bigger numbers to start presenting to yards later in the year, Mr Simmons said the area was not running at capacity.
"Because stock have been so expensive since the drought broke, people who were used to running 400 cows have had to get used to running 100 cows," he said.
"We are genuinely still going through a rebuilding phase after that three-year drought and I think that is happening right across Northern NSW. A lot of people sold young cattle a couple of years ago to generate income after the drought and we are waiting for the next wave to come through, but with the low numbers that is taking some time."
Crops late to start
Fodder crops grown off the back of rain in the past two years have had a big influence on the restocker market, with large runs of cattle coming down from drought-stricken parts of Qld.
But the consistent rain over autumn has meant a lot of this year's crops are in late and will not be as profitable as recent years. Mr Simmons it has been a tough year for the crop farmers.
"This year has been almost as tricky as the drought years for the cropping side of businesses. Some crops have not even gone in yet," he said.
Bucking that trend was Jim Walker from a mixed farming property near Dubbo, who managed to plant crops on time.
"We were pretty lucky in relation to that, we planted all our crops on time except for one paddock," Mr Walker said.
"It was wet but we are mainly on river country and it drains fairly well."
Prices not an issue
Mr Walker said he was noticing prices starting to come back, but there was no need to worry yet.
"No one likes prices coming back, but I can still live with the prices we are getting. In years gone by, we would make $300-$400 for a vealer and we are still making $2,000 for them," he said.
Mr Walker said he was still noticing the big runs of Bos Indicus cattle from Qld coming through the yards. He said it was hard to find cattle suited for his businesses.
"It has made the sale different, because we don't normally run those type of cattle and it has made it difficult to source cattle we like," he said.
"The feedlots and processors don't like anything with a hump and they discount you for it. While you might buy them cheaper at the sale, the other end is cheaper as well, so we don't see any point in buying them.
"If you are willing to pay a premium you can still get the premium cattle we like."