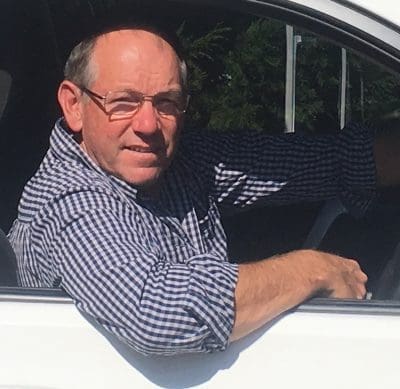 Chris Howie from Agri Careers and Consultancy offers his perspective on southern livestock market trends, drawing from both his own observations and from a wide contact network of producers, agents, processors, industry associates and leaders developed during his extensive career as a livestock agent and former Elders national livestock manager.
THE last six months has incorporated a lot of travel along the eastern seaboard from Clare in SA to the bottom end of Victoria and up to Roma in Queensland.
At the start all of the country was the same colour but now some bright patches are starting to appear in SA, Southern Victoria and the belt from Albury to Hamilton green is the colour.
This in turn is providing demand for livestock in those areas that are still deep in drought.
Don't get me wrong, however, there are still large tranches of NSW, SA, Qld and NT desperate for any form of rain.
The New England and Western slopes last week is the worst I have seen anywhere. The NSW numbers are now so depleted it will take two years to regain volume once it rains.
Cattle
Well July delivered the expected lifts in cattle prices across the board. All types saw significant price lifts with Store cows and Light heifers showing the best of it. Many have been feeding store cows for processing which put a floor in the saleyards. Cows that had been trading at months start for $1.20 – $1.40 and hard enough to place have finished the month closer to $2.00. This lift did see another run of cows hit the sale yard to the extent prices eased briefly over the last couple of days of July through weight of numbers. PTIC cows are starting to draw attention also as the long winter haul starts to shorten.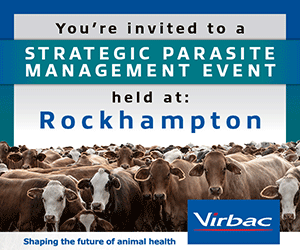 Light heifers showed the same movement with some purchased in early June for $2.20 sold late July for $3.10. There are still opportunities for the little ladies and their ability to offer several different sale options at the end has to be appealing if they are straight lines.
Feeder cattle prices are very volatile at present. Late July $3.65 on good blacks appeared but it would be sound advice to do your homework in this space to find out what is available..
Wodonga agency Corcoran and Parkers, Cameron Hilton had time for a chat this week. Their season has got away with good feed, limited frost so far and not too wet. East of Wodonga is better than average for this time of year with the surrounding valleys grass better than normal for the winter. Cattle have started to perform with positive weight gains above 1kg/day which bodes well for fat cattle supply into the spring. Quite a few consignment cattle are being offered through Barnawartha from the dry areas. "If we can get a normal spring from here it will position the area very well to handle significant numbers." said Cameron.
Richard Harvey at PPH&S, Naracoorte commented "5 weeks is a long time in Livestock. Some cattle types have seen a $1 / kg turn around in value. The last store sale was very good with small steers out to $3.80 and 350 – 450 models making $3.50 – $3.60. Cows have kicked away also with better types now at $2.70 and a bit better. Cow and calf units are starting to move but still good buying opportunity. Many buyers are only focusing on short term trades which may see some miss very good opportunities."
Feedlots are now progressively moving their inventory towards processing as they have done their days on feed. Availability of replacements is becoming an issue with many feedlots dropping entry weights to find numbers. Feeder cattle with weight are being eagerly sought – just remember relationships are swings and roundabouts. Don't destroy a long-held relationship on 1 deal for 5 or 10 cents.
This lack of heavy feedlot cattle creates a knock-on right through the supply chain with exit weights being reduced and in turn feedlot / processor economies of scale are severely impacted.  Cigarette packet numbers only – Normally a 100-day feed entry is around 450 – 500 kgs, estimate exit at 650kg = approx. 347kg drs. If the entry weights are 350kg exit is only 550kg = approx. 295kg drs. The difference may not seem much individually but multiply the numbers processed to understand how it puts pressure on processor customer contract supplies. I did hear a whisper that some November contracts had appeared already for 100 -120 day grain fed – again do your homework.
Sheep
This space is still looking very good with sheep feed appearing in those areas mentioned earlier. SIL ewes on Auctionsplus are being trucked back south from NSW & Qld in good numbers. Even though the NSW dry is biting hard the sale price allows some consolation. New England 6 year old merino ewes, SIL $170 is providing a good exit.
The wool market is softer than last year and the demand piece continues to be a concern. However clips are still well in the black on return and sheep, lamb wool enterprise is still leading the pack.
Early season suckers are still a little way off and the traditional first up areas such as the Eyre Peninsula, Mid North SA, SA Mallee, Wimmera and the Riverina will not supply much joy with large numbers numbers this year.
Speaking to Stuart Kyle, Westech AG Kyle livestock at Kaniva. He said "East of Horsham is on the verge of being too wet however on our side it is ideal feed growing moisture. North of Kaniva is as good as it has been for several years. Feed position is sound and the first sucker lambs are 4 weeks away and are above average."
Nigel Starick, Livestock Manager, Elders Bendigo was on much the same page. Central Victoria is lining up for a good spring with lambing percentages very solid. Some producers are at 70 – 80% however top end is closer to 130%. Bendigo is a very large lamb and sheep trading area and Nigel expressed "it maybe tough enough to find trading numbers this year"
Richard Harvey PPH&S Naracoorte also commented that many through the mallee are not prepared to restock unless an exceptional feed season eventuates. Believing it is easier to manage hay and cropping programs than livestock after 5 very hard years, and these are producers who have always had sheep.
Mutton prices have continued to be very strong although Bendigo eased slightly in the last week of July yet Horsham was fully firm 2 days later. Some processors are doing annual maintenance which does reduce demand. Mutton ranges from $5.50 – $6.20 / kg drs.
Lamb prices seemed to have settled with trades from $8.90 to $9.50 and heavies $8.40 to $9.00/kg drs. (At time of print the first grid reduction had just appeared for heavies) All I can say is the job is good and we are entering the time of year that becoming greedy has the potential to bite you. Remember mutton 2nd week of August as agricultural shearings get into full swing and appearance of new season lamb.
Goats are really hitting their straps with pricing being driven not only by export demand but also restockers looking to utilise goats in rough country. $9 – $11. Auctionsplus is paying dividends if you are prepared to put an ear tag in the little fellas. 25kg billies reserved at $90 made $122 early July! Good return on putting a tag in.
One story of concern is a northern producer who put 3000 wethers out and 1000 odd goats, exclusion fencing in place to ward of dogs. Only 2000 wethers came back and under 400 goats. Industry really needs to work together bringing dogs under control.
Opporunity, improvement and adoption
I thought I would also talk  this month with some of projects that have evolved for me with Agri Careers and Consultancy over the past six months. None of them are the same yet all of them link to providing opportunity, improvement and adoption within the livestock industry. Its amazing how contagious working with positive people is in our industry. All of these businesses and government bodies are focused on creating success within agriculture as a partnership.
Wodonga TAFE has just released a Certificate 4 in Agriculture that focuses on Transactional business understanding. This course has been designed to give insight for new entrants to the service provision fields associated to livestock, wool, sales process and livestock production. Operational understanding delivered by industry subject matter experts to pass on skill sets learnt over many years designed to help new starters succeed.
My contract work with Stockco who specialise in livestock finance has allowed me to cover a lot of the Eastern seaboard since March. It has been quite uplifting to speak with many stock and station agencies and see what they have been doing to help clients and buyers alike during some very trying times. The main points have been the ever-increasing awareness of the funding that will be required to restock on the back of rain. Irrespective of the provider, the sums, considering the price multiplied by the numbers required, do equate to a lot of funding required nationally.
Whilst doing some work for Tim Gentle, Think Digital and his AGCoach I attended the Immersive Technology in Agriculture conference in Melbourne, organised by Sean Starling and his team from the MLA. I was amazed at the level of investment in agriculture by companies not normally associated with the industry – Microsoft, Hitachi, Rio Tinto just to name some. The technology including Virtual reality, 3D, Providence, Training, livestock management systems, maintenance and project development. The scale of investment was quite staggering with some of it being very James Bond for the everyday grazier and farmer. On the other end of the scale there were some very noticeable absentees whom I thought may have seen benefit in this as next generation application for their client/customer businesses in the future.
Opportunities
With the cattle, lamb and sheep rates traditionally moving so quickly at this time of year ensuring you have visibility of what is available makes good agency marketing fees a cheap investment. Networks are wonderful things when prices are moving or the season is tough.
Agistment – producers in NSW/Qld are down to base level breeders and actively looking for available feed to carry them through. If you think you can help in any way it would be greatly appreciated.
Agistment
SIL ewes
Any females – straight lines
Plain cows but do your sums
Cows and calves to split