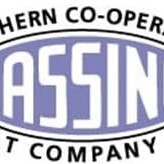 Livestock suppliers to the Northern Cooperative Meat Company's Ramsey veal program are being offered a substantial 20c/kg carcase weight premium for vealers meeting the requirements of the industry's new Pasturefed Cattle Assurance System.
While PCAS premium incentives have up to now been seen only on beef programs, there is no reason why they cannot apply equally to the veal category, and NCMC's Casino, NSW abattoir is now exploring that opportunity.
Casino's Ramsey veal business has identified a large international customer which is keen to adopt a veal program carrying PCAS certification as part of its brand story.
The beef industry's new Pasturefed Cattle Assurance System launched in April is designed to deliver a robust, internationally-recognised standard to which 'grassfed' and 'natural' brand claims can be attached. Click here to view earlier story "PCAS standard elevates quality grassfed out of commodity ranks into 'premium niche' status."
The Northern Cooperative Meat Co's Casino abattoir has increased its veal throughput by about 25 percent this year, since taking over the Ramsey Wholesale Meats veal business about 18 months ago. Ramsey previously conducted a service kill at Casino, before shifting to Grafton in a move that ultimately saw the business fold. See beef Central's earlier item on Casino's purchase of the Ramsey veal business here.
NCMC chief executive Simon Stahl said the Ramsey veal program was looking to produce veal carcases around 120kg.
"A lot of NCMC's shareholder members grow their cattle to restocker weights, or turn them off as calves, so this program is really targeting the local cattle in the first instance; but the premium is open to anybody who has suitable vealer cattle 70-150kg," he said.
Casino held its first PCAS workshop for potential suppliers under the veal program about two months ago, which was well attended by producers from across northern NSW.
The company has elected to offer a 20c/kg carcase weight premium over its conventional veal grid price, in an effort to stimulate uptake of the program – twice as much as some PCAS processor offers on heavier cattle.
The Ramsey business plans to launch its first PCAS kill around March or April next year.
"Because of our high costs of production in Australia, we need to be exploring some of these opportunities, and PCAS offers a way to differentiate our product with a third-party audited verification over the pasturefed and non HGP claims," Mr Stahl said.
Several other service kill customers at Casino are also developing PCAS-certified pasturefed programs for beef, including David Larkin's Atron Enterprises, and Lennard Blok's Lee Pratt Beef, working in collaboration with providore, Bidvest.
See yesterday's report on the Northern Cooperative Meat Co's 2012-13 financial year result here.