THE industry's winter beef marketing campaign launched today reinforces the versatility and ease of cooking with Australian Beef.
Meat & Livestock Australia's campaign reprises the popular 'Australian Beef: The Greatest' platform, highlighting the provenance and quality of Australian Beef, featuring the Brian the Butcher creative launched earlier this year.
MLA domestic marketing manager Graeme Yardy said beef's brand positioning of 'Australian Beef. The Greatest' had provided a platform to showcase beef as a high quality product, and more recently to reassure consumers the greatest meat on earth is 100pc Australian.
"Modern consumers have a vast array of choices when it comes to what to make for dinner. With increasingly busy lifestyles, quick and easy meals are more in demand," Mr Yardy said.
"We know beef continues to be enjoyed widely by all Australians, with our consumer data showing Aussie Beef was on the menu in over 90pc of Australian households last year.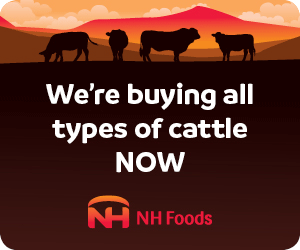 "This Winter Beef campaign will however, reinforce and demonstrate beef's versatility and ease by positioning beef recipes as a solution for quick and easy mid-week meals."
The integrated campaign will include a national TV campaign in metro and regional Australia focussing on the provenance of Australian Beef, radio spots and new online videos showcasing quick and easy beef meals.
The campaign will also include outdoor advertising and shopping centre ad panels, reminding shoppers to purchase beef as they enter the retail outlet. Butchers will also support the campaign with point-of-sale material.
"Our campaigns are informed by detailed consumer insights and need to be targeted and effective in order to drive demand for Australian Beef domestically and ultimately return value to our levy-payers," Mr Yardy said.
Source: MLA