NORTHERN Australia has been stepping into the technological age over the past month or two with some cracking lines and top prices on AuctionsPlus coming out of Queensland and the Northern Territory.
Competition has been very strong between live exporters, processors and southern re-stockers, typified by the 900 Brahman Steers ex Katherine offered last Friday week, which sold for 330c on-farm, and their half-sib sisters, 540 head in total, making 312c on-farm.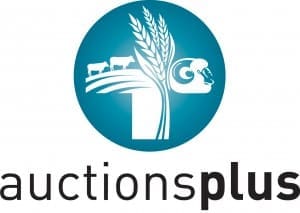 Last Friday, Austrex offered four lots of Brahman & Brahman cross PTIC heifers out of Charters Towers – originally purchased for an export order, but found to be no longer fitting the spec due to being PTIC.
Due to the recent growth and interest from the North, AuctionsPlus has planned a series of Livestock Marketing and Buying Workshops to be run Australia-wide in coming months.
Designed to share knowledge, and discuss the challenges faced alongside new opportunities, the workshops will include guest speakers who will share insights and marketing experiences from across the supply chain. The gatherings will also include informal Q&A panel sessions allowing stakeholders to engage and get their questions on livestock marketing and buying options answered.
Upcoming Livestock Marketing and Buying Workshop events include:
Albury/Wodonga: Thursday 22 October, 5pm. The Blazing Stump, 4315 Anzac Parade, Wodonga.
Guest Speakers include:
Anna Speer, AuctionsPlus CEO
Ben Davies is the National Livestock Manager for Australian Meat Group, an abattoir processing business based in Victoria.
Dallas & Greg Schuller, Outback Shorthorns: Owned and managed by the Schuller Family, Outback Shorthorns is a beef seedstock business based in Southern NSW.
Roma, Queensland: Thursday 29 October, 5pm. Roma Bowls Club, 35 Lovell Street.
Guest Speakers include:
Anna Speer, AuctionsPlus CEO
Brett Campbell, Livestock Manager for Mort & Co, an Australian cattle lotfeeding, management and marketing business based in Toowoomba
Local Stud and Commercial Operators.
Attendance to Livestock Marketing and Buying Workshops is free, with snacks and drinks provided.
RSVP to mktops@auctionsplus.com.au or call 02 9262 4222 for more information.