Testing of beef products currently being marketed as 'Raised Without Antibiotics' in the United States has identified a "material portion" from cattle treated with antibiotics.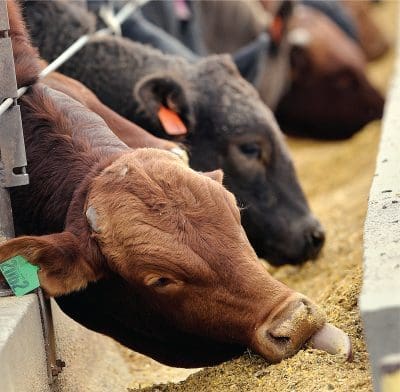 The testing was carried out as part of a study published this month in Science magazine, which has shone the spotlight on the rigour of marketing claims not backed by independent or third-party auditing processes.
Meat labels in the United States must be approved by the US Department of Agriculture (USDA).
Producers wishing to market their products under a "Raised Without Antibiotics" claim are required to submit a description of the protocols used to ensure animals are not given antibiotics, along with a signed affidavit supporting their labelling claims.
However, the USDA does not require empirical antibiotic testing to validate Raised Without Antibiotics claims.
Cattle sold with a Raised Without Antibiotics claim can attract price premiums over conventional products at every step along the supply chain, the study noted (see illustration below), creating incentives for parties throughout the supply chain "to cheat or limit scrutiny".
To determine whether antibiotic-treated animals are making their way into the Raised Without Antibiotics (RWA) supply chain, the study's authors from George Washington University and food-testing company Food In-Depth tested for antibiotics in urine from beef cattle being slaughtered for the RWA market.
All of the cattle were part of a "No Antibiotics Ever" program, with a subset produced under the third-party–audited Global Animal Partnership program.
A total of 699 cattle were tested from 312 lots and 33 RWA-certified feedyards at one abattoir over a seven month period.
Most of the cattle tested negative for antibiotics, however, three feedyards (9 percent) had multiple lots in which all samples tested positive for antibiotics; four feedyards (12 percent) had all samples test positive in a single lot; seven (21 percent) had a positive sample in more than one lot; and 14 (42 percent) had at least one animal test positive.
"These findings provide empirical evidence that a material portion of beef products currently being marketed with RWA labels is from cattle that were treated with antibiotics," the study report stated.
The authors recommended the USDA establish a rigorous verification system to ensure that RWA claims are truthful and accurate, or cease approving RWA labels.
Continuous, on-site empirical testing for antibiotics on a meaningful number of animals from every lot delivered for processing was also recommended, and the USDA should also eliminate financial disincentives for treating sick animals.
"We recommend that the USDA create a fund to compensate RWA producers for lost premiums if they are periodically forced to administer antibiotics and segregate animals from the RWA market," the authors wrote.
"To offset expenses of robust verification and animal-welfare compensation, we recommend that the USDA implement a RWA label user fee.
"This should help ensure that these new costs are passed to RWA producers, retailers, and consumers of RWA products rather than placing the burden on the general public."
A spokesperson for the USDA  told the Washington Post the agency "looks forward to reviewing the study more closely to determine next steps as appropriate", and added that there is no indication within the study that the meat tested is unsafe to consume.
To read the full study click here