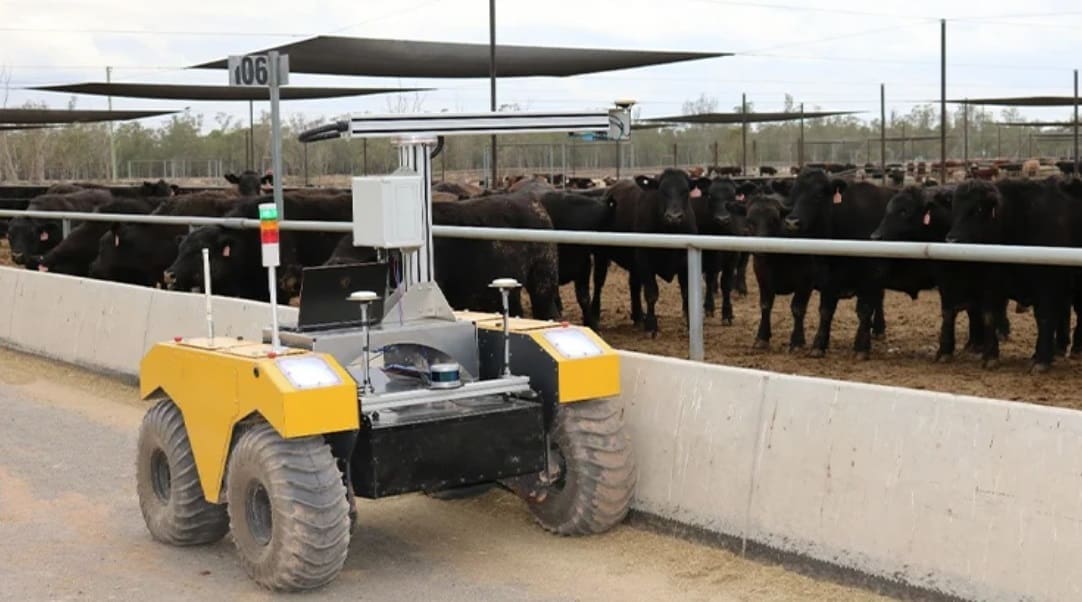 LOTFEEDERS will soon be able to see the BunkBot feedbunk scanning robot at work in a commercial setting, with Mort & Co's Pinegrove Feedlot near Millmerran in southern Queensland, hosting monthly on-site demonstrations of the technology.
The BunkBot is an autonomous robot for manoeuvring a bunk scanner around a feedlot. Through previous trials, the Bunk Scanner proved to be more precise and accurate than human bunk callers in measuring the volume of feed on hand.
Starting in November, Pinegrove feedlot will host monthly demonstrations on the third Wednesday of each month from 10am, beginning a new two-year project managed by MLA.
Developed by Brisbane-based automation and robotics solution company Manabotix, the BunkBot prototype underwent initial testing in 2019 at Pinegrove as part of a project funded by grainfed levies and managed by MLA in consultation with the Australian Lot Feeders Association.
Over several weeks, the testing saw the BunkBot, mounted with a Bunk Scanner, autonomously read 100 feed bunks throughout the site at a nominal operating speed of 10km/hour.
The prototype had improved precision, accuracy, and bunk score success over human operators after the remaining contents of feed bunks was determined by weigh-back truthing.
Pinegrove feedlot will purchase a bunk scanner and will integrate the technologies into routine bunk calling operations at the feedlot under both day and night conditions.
Bookings for the monthly demonstrations at Pinegrove Feedlot can be made via email, click here.
Source: MLA