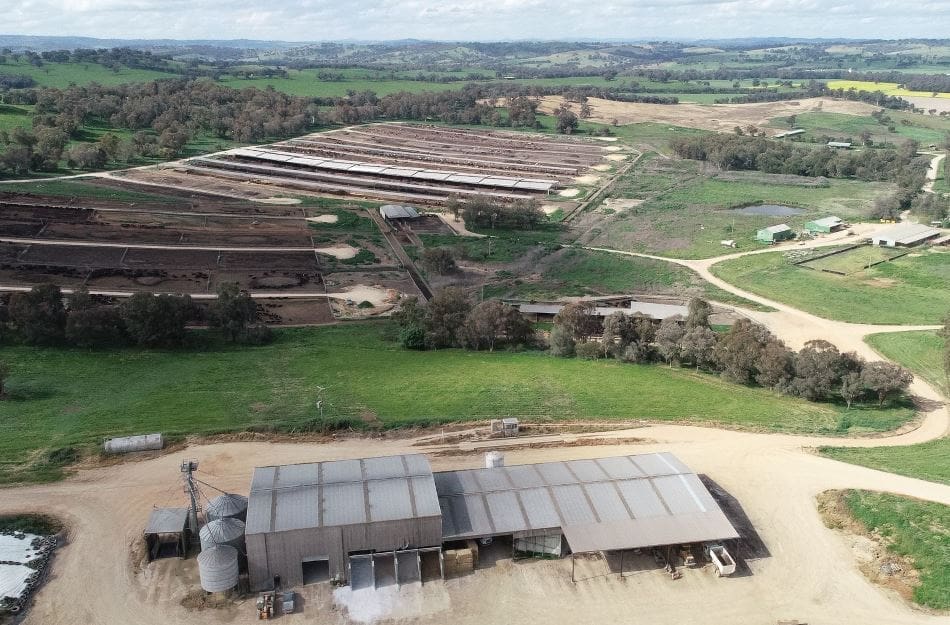 LOT FEEDERS are having to make some tough decisions as rising feedgrain prices join the already record-breaking cattle and diesel prices.
The price rises have largely been put down to tight logistics and the global grain market's ongoing rally in response to Russia's invasion of Ukraine. (more analysis on pricing in this week's Feedgrain Focus)
Along with high prices, the industry is navigating its way through tonnes of weather-damaged wheat and barley after flooding made for a long and interrupted harvest last year.
The weather-damaged grain has been receiving mixed reports. One source said it had been turning into a "Klag glue" texture on its way through the steam flaker while others say they have been able to make it work.
One of those was NSW-based Elder's Killara feedlot general manager Andrew Talbot, who said the cheaper weather-damaged wheat and barley was big help to a concerning situation.
Extremely concerning and dangerous for the industry
"There's been a lot of SFW1 come into the feedlot, which had dropped in standard, and F1 barley which had been downgraded to F2," Mr Talbot said.
"The test weight is lower than ideal, but it has been a god-sent for the industry to have it available. Our concern moving forward is that the sustained high feeder cattle prices have coincided with high grain prices and record diesel prices in recent months.
"Rarely do you see feeder cattle prices and grain prices lift at the same time, this is extremely concerning and dangerous for the industry."
Many lot feeders have been baulking at the idea of adding sorghum to the mix, which is known as a hard grain to use. With storms currently interrupting the harvest prices have also increase.
Mr Talbot said while the operation was trying to navigate the skyrocketing wheat price, at this stage sorghum was not part of Killara's discussion.
"I think a lot of feedlots are trying to decide whether to go to 100pc barley, or to bring sorghum into the mix, but I guess price will determine than outcome," he said.
"Sorghum is not for us, but some of the Northern NSW and Qld feedlots that can steam flake will certainly be considering it."
Long-fed market stearing clear of weather damaged grain
Smithfield Cattle Company logistics manager Brett Carsburg said the company, and its customers, were having to absorb the high wheat prices for its long-fed wagyu program.
"With quality and marbling being the major driver of the Wagyu program, it's just not worth risking the weather damaged wheat for us," Mr Carsburg said.
"It is always a difficult conversation to have communicating price increase  to our customers but highlighting performance over price always wins .
"The other side is that you won't know much about the impact of the downgraded grain until the end of the 300-day program – which is a big risk."
Mr Carsburg said he had made enquiries about sorghum, but there was too much unknown about its viability and effects on performance
"If you ask a nutritionist for a price at-which sorghum is viable in the long-fed market, they will circle the question because there is too much unknown about it," he said.