CATTLE stress levels in well-managed beef supply chains remain low to moderate from the time of induction at a feedlot to slaughter, and can in fact be lower at slaughter than at time of induction, a recently released study shows.
The study was designed to provide a better understanding of physiological indicators of stress in cattle during handling and in new environments.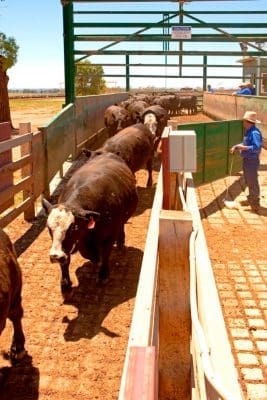 Supported by the MLA Donor Company in collaboration with the Australian Meat Processor Corporation, WA's Harvey Beef and Murdoch University, the research assessed stress levels at different time points from feedlot induction through to slaughter, as well as the impact of temperament on stress and carcase quality.
MDC Business Development Manager, Josh Whelan, said the research assessed and quantified data relating to the impacts of handling and temperament on cattle production and performance.
"Identifying specific times at which cattle are stressed will allow for targeted management of these animals to proactively reduce that stress," Mr Whelan said.
"Factors that trigger higher stress levels can be identified throughout the supply chain, and mitigation strategies can be employed to reduce the impact of these stress inducing factors," he said.
"Research like this demonstrates how the industry is constantly working to monitor and improve animal welfare, which is one of the core pillars of the Meat Industry Strategic Plan 2020."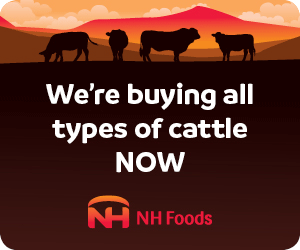 The project collected data from 240 cattle from feedlot induction, at 70 days and at slaughter. Physiological stress indicators showed that cattle were less stressed at slaughter than they were at feedlot induction.
"This suggests that in well-managed, low stress environments, cattle habituate to their surroundings and stress levels can reduce over time," Mr Whelan said.
"The results of this report are important not only from an animal welfare perspective, but also because of the impacts that stress and temperament are known to have on carcase traits and eating quality.
"Minimising stress throughout the entire feedlot experience can positively impact welfare, performance, growth and potentially eating quality."
Temperament impact
The research also explored relative impacts of cattle temperament, and found there were links between future performance and temperament as measured by flight speed at the time of feedlot induction.
Cattle with poor temperament at time of induction went on to record lower than average daily gains, lower hot carcase weights and increased shear force, despite habituation to the feedlot environment. They were also more prone to showing acute stress signals at slaughter.
"By quantifying the impact of temperament at the time of induction on growth and carcase quality, the research suggests that measurement of flight speed on, or just prior to, induction may be the most useful time to assess temperament for future carcase and growth performance," Mr Whelan said.
Click here to access the report, "The Impact of Handling Conditions and New Environments on the Stress of Cattle."
Source: MLA