The merits and drawbacks of  permanent shed cover, soil carbon issues and automation are all on the agenda of the lotfeeding industry's 2023 SmartBeef conference at Elders' Killara Feedlot this year.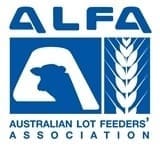 Registrations have opened for the conference to be held in Tamworth this October. SmartBeef is run on alternative years to BeefEx and focuses on the more technical and operational aspects of lotfeeding, giving delegates access to researchers, nutritionists, veterinarians or tech specialists.
The conference starts on Wednesday October 11 with an industry dinner at the Tamworth Regional Entertainment Centre, before heading to Killara Feedlot the next day for seminar sessions and a campdraft followed by an afterparty at the Longyard Hotel in Tamworth.
Some of the speakers include well-known feedlot veterinarian Tony Batterham, Killara general manager Andrew Talbot, Alex Smith from Rangers Valley and Dr Stuart McCarthy from the Manabotix bunk scanner.
The event will also see the announcement of a series of industry awards.
In a promotional video for the event, Australian Lot Feeders Association president Barb Madden said the organisation had added a lot to the way the event was going to run this year.
"I know we wear so many hats when we working on feedlots and this our one opportunity to come together and celebrate everything that is amazing about our industry," Ms Madden said.
"Spots are strictly limited so I urge you to get online and get your tickets before they sell out."