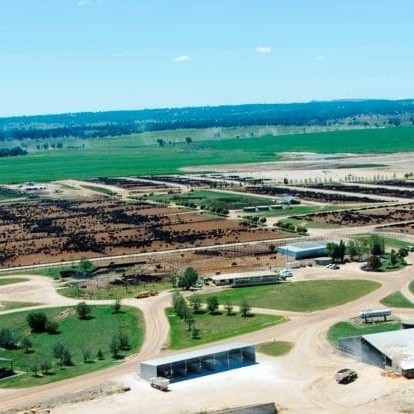 RANGERS Valley will shortly become the first large beef feedlot in Australia to adopt a major methane capture project, promising to not only lower the business's carbon footprint, but provide cheap energy to generate electricity, fire boilers, and even power trucks and machinery.
The business has recently signed a memorandum of understanding with a European technology supplier, MT Energie, which specialises in methane capture and biogas generation technology.
The installation is expected to cost several million dollars, but promises to show an attractive return on investment, Beef Central has been told.
While there are similar systems operating in some Australian chicken and piggery operations, this will be the first of any significant size attached to an intensive beef operation in Australia.
The circumstances differ significantly between chicken/piggery and beef, because effluent in other housed species is collected constantly in holding tanks, allowing 100pc of the energy to be harnessed. In beef feedlot operations, outdoor pen waste is removed less frequently, and 50pc of the energy potential can be lost to the atmosphere in the first seven days.
With a feeding capacity of 32,000 head, Rangers Valley, like all large commercial feedyards, produces tens of thousands of tonnes of manure as pen waste each year.
The largely 'off the shelf' system will involve a series of digestors that will be fed with both manure from feedlot pens and possibly some corn silage, to generate a source of methane via microbial action.
The project as installed at Rangers will have a relatively small footprint, with three digestors like those pictured here, each 27 metres in diameter.  The collected methane can then be pressurised and fed straight into a motor.
The biogas produced is expected to be enough to drive a huge 550kW V12 General Electric engine, to produce heat and electricity. Feed delivery trucks and bucket loaders at the feedlot may also be converted to run on pressurised biogas.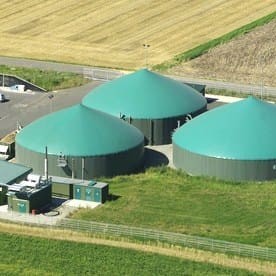 Currently, the feedlot's gas and electricity costs amount to around $800,000 each year – not including diesel to drive vehicles and other equipment.
"We think we can save at least three quarters of that – 100pc of the gas, and a large chunk of the electricity," managing director Don Mackay said.
"Theoretically, we could produce all of our electricity requirements, but because the demand curve is up and down, it becomes less efficient to do that. The most efficient way is to produce it for the big, lumpy parts," he said.
"From our investigations, any of these methane capture systems are only viable if you can use both the electricity, and the heat generated by the motor. At this stage we don't believe there is any great advantage in potentially selling the electricity back into the grid."
In Rangers Valley's case, the heat generated will be used in part to pre-heat water as part of the steam-flaking feedgrain processing operations.
There is also a prospect that the heat may be used to dry the manure substrate that is removed after the digesting process.
"When the substrate comes out of the digestor it is like pumpkin soup, and that product is still very useful as a fertiliser," Mr Mackay said. "Basically, all of the nitrogen, phosphorous and potassium that goes into the tank is what comes out, so it is still a valuable source of fertiliser."
But the difficulty faced is that the substrate product is very wet, making it difficult to deal with. In Europe, where there are already thousands of similar biogas plants in operation, that digested manure is spread on paddocks in wet form.
One option being examined for the Rangers Valley project is the viability of using the heat generated to dry and pelletise the product, both for sale, and for use on surrounding cultivation. Other fertiliser components can be added at the same time.
Range of attractions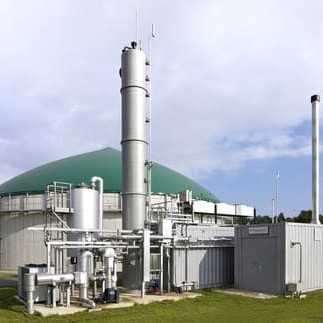 Mr Mackay told Beef Central the motivation behind the project came from several directions.
"The very first catalyst was the current problem we face with wet manure in the winter. We started investigating ways and means of dealing with that. We then looked at how we could offset the cost of treating wet manure, which led to an investigation into the installation of a biogas project at the feedlot," he said.
"Secondly, energy costs in Australia are sky-rocketing, and that's not going to change any time soon. A lot of energy costs have doubled. Anything we can do to offset that in an effective way is going to impact on our bottom line."
The proposed installation at Rangers Valley also opens-up the possibility of tradeable carbon offsets, and provides a valuable additional level of environmental credibility that Rangers Valley can lace into its beef brand messaging, both in Australia and overseas.
The company has not costed- in the carbon offset factor into its current project consideration, but admits that 'the potential is there.'
Mr Mackay said Rangers Valley hosted hundreds of visitors to the feedlot each year – mostly branded beef customers who increasingly 'wanted to know what we do,' in areas like animal welfare and environmental management.
"I was in Germany a few months ago, and a potential customer told me he thought our product was fantastic. But before he would consider doing business, he had two further boxes he wanted us to tick: our animal welfare policy, and our environmental policy."
"If you can't tick those boxes, I don't care how good your meat is, he told me."
"Not all international customers are like that, but an increasing number are, so managing those sort of circumstances is really quite important."
"Projects like this represent a real opportunity to be a part of the new move on how businesses like ours can deal with environmental issues; still have fertiliser at the end to sell or use; and deal with the fact that the cost of energy in this country is rocketing through the roof."
"We know we can produce electricity for a whole lot less than what we are being charged now."
While new to Australia, biogas collection technology is long-established and well-proven in Europe and elsewhere.