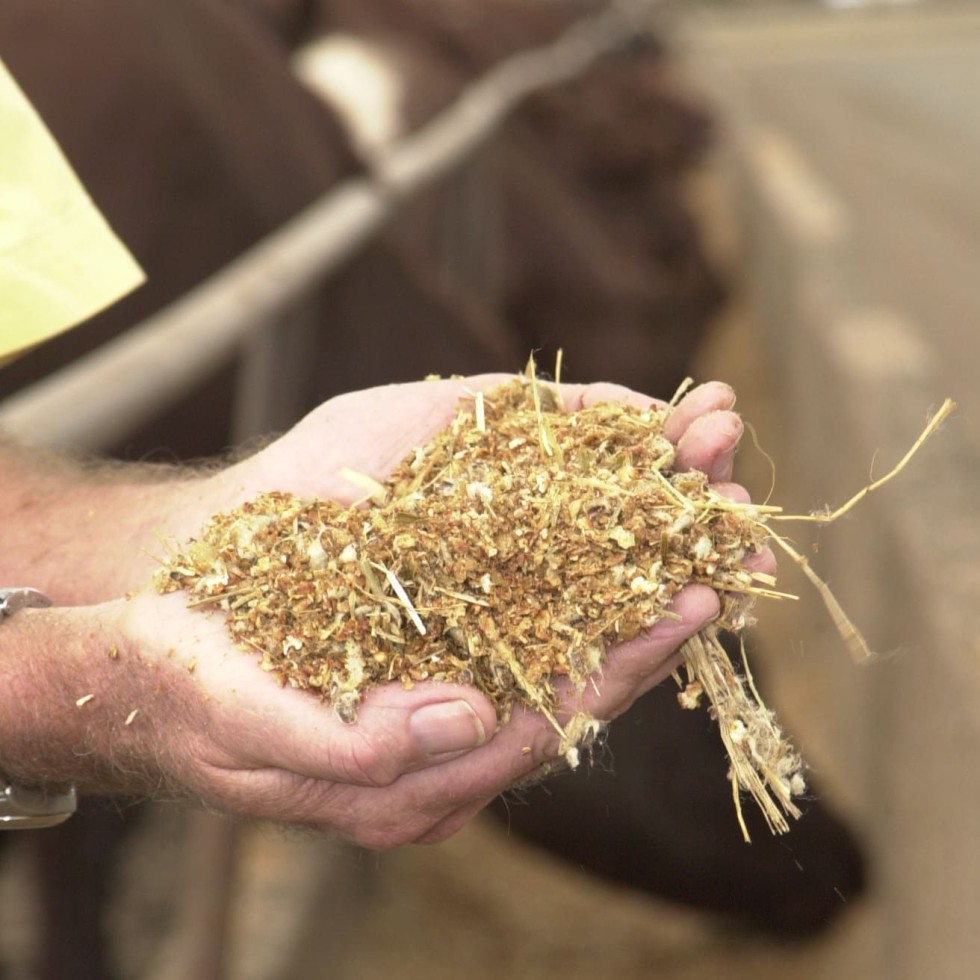 Late last month's rain influence on cattle prices has had a predictable impact on Beef Central's latest fortnightly grainfed trading budget calculated Friday afternoon.
The minus-$48 result has slipped strongly back into red ink on the basis of higher feeder price, after flirting with showing a profit in the previous calculation back on March 23, when we posted a -$1 result.
Friday's trading budget calculation is based on buying a flatback 450kg feeder steer now, custom feeding him at a typical Darling Downs feedlot and selling him to processors at close-out after 105 days on Friday, July 18 (see full list of variables at base of page).
For Friday's budget, we've lifted our feeder steer price ex Darling Downs by 10c/kg liveweight, back to 185c/kg.
As keen market watchers would have already observed, the EYCI has surged strongly since the recent rain, on smaller saleyard numbers and renewed optimism of a seasonal break.
As reported in Friday's article, at the conclusion of Thursday's markets, the EYCI reached 344.75¢/kg, its highest point since November 19, 2012. The EYCI's current level represents a 60c/kg recovery (21pc) since its recent low-point on January 21 (285c/kg).
To put our Friday budget's nominated feeder price into perspective, however, the feeder market is still mixed. Certainly there were similar cattle selling on Friday between 180c and 190c, depending on variables.
Some might be surprised that the rise we've allocated to feeders was not greater, but keep in mind that the impact of the rain is still taking effect, and that there are obviously already significant cattle numbers in the system. Certainly sale cattle numbers last week were tight, and significant numbers have not yet changed hands, post rain. But it's reasonable to assume that there will be further rises ahead, market watchers told Beef Central.
Pricing Friday's steer at 185c values him at $832, up $43 on this time a fortnight ago, but still $22 cheaper than late November, when prices went to 190c due to shortness in supply. It's still a long way better than the record-low 150c/kg liveweight in our budget back in in early June last year, however, when the steer was worth only $675 due to drought supply pressures.
Ration price equals record
There's been no relief from recent hikes in the feedgrain market, with finished ration price allocated to our latest grainfed budget staying unchanged in our latest budget at $385/t.
There was an immediate post-rain impact on grain pricing in the market, back $10-$20/t in places, but it didn't last. Additionally, there does not appear to be any massive change in flow of cattle into feedlots, post-rain.
Any custom-feed slots that may have been cancelled, particularly for those producers east of Roma and in northern NSW where the best of the rain fell, have simply been taken up by others, it appears.
This week's unchanged ration price at $385/t is an equal-record for this set of calculations, tracing back to May 2011 when Beef Central started. It's also getting close to the record high ration prices seen in 2008, when global grain prices sky-rocketed.
On the strength of the earlier sharp rises in grain price, Downs custom feeders are currently offering ration quotes anywhere from $365/t to +$405/t, depending on ingredients, processing method and likely performance. The current ration price represents a $45/t rise since mid-December, as drought pressures have impacted on grain production, as well as demand from feedlots that continue to operate near capacity, adding demand pressure to the grain price.
This time a year ago, feedlot ration price published in our breakeven was just $295/t, representing a full $90/t rise since. On a 100-day bullock fed for 105 days, that's costing another $135-150 in feed cost, alone.
The current ration price represents a total feeding cost over a 105-day program of $603, up another $16 since a month ago and $71/head more than mid-December's rates.
The rise in feeder steer price means the total production cost (steer price + custom feeding price) has gone up again, reaching $1530, up $47 on two weeks ago.
Cost of gain, using our chosen variables (2kg/day ADG, for 210kg gain over 105 days) now sits at 287c/kg, 11c/kg higher than a budget we completed back in early March.
Breakeven hits new record
The combination of high grain/ration prices and the higher feeder price means the breakeven on Friday's budget has again set a record, reaching 435c/kg. That's a rise of 15c/kg on a fortnight earlier, and 6c/kg above our previous record set recently.
The last time the breakeven got remotely close to that figure was back in November when feeder prices got to 190c/kg briefly. The only other times it has come close to Friday's figure was in early 2012, when they got to 412c during a period when feeders shot up to 215c/kg, and a brief slot during winter last year when the number touched 400c.
Forward pricing unchanged at 420c/kg
Based on Southeast Queensland processor quotes from Friday, the forward price for 100-day flatbacks going on feed now and closing-out in July, week-three, is unchanged at 420c/kg. The last time we saw +400c for forward price on 100-day ox was back in 2011 and briefly during the first week of 2012.
While there certainly appears to be a willingness among processors with export grainfed programs to pay higher prices, there are still cattle there willing to commit at those levels. By the end of July, it's reasonable to assume that quality slaughter cattle will be in shorter supply however, suggesting 100-day forward grainfed price may still rise – especially if feedlot placements are to show any sign of slowing, because of the rain.
All that delivers a trading budget result of minus $48 on a 100-day feeding program starting last Friday, and closing out on July 18. That's a big $47 slide since the previous calculation a fortnight earlier.
On that point, we urge readers to take a look at this morning's companion article, on US feedlot profitability. Click here to view, or access via the summaries on the home page.
Big spread in 100-day spot market
The current spot market for 100-day cattle across southeast Queensland processors shows a pretty big spread from around 385c to 410c/kg. We've chosen our representative figure for spot kill in Friday's grids at 395-400c/kg.
Sources tell us that the abundance of grassfed slaughter cattle caused by drought, and the bigger profit margin to processors on cow than steer at present, has partially impacted that spot position for grainfed export steer. For evidence of this, look no further than the record prices now being paid for Australian imported 90CL grinding beef into the US (see Beef Central's report last week, click here).
Looking at finished grainfed cattle forward-bought by processors back in December/January at contract prices around 400-405c/kg, processors are possibly 5-10c/kg ($17-$35) out of the money on those cattle compared with where the current spot market lies.
Beef Central's regular 100-day grainfed breakeven scenario is based on a standard set of representative production variables, ex Darling Downs. They include a 450kg liveweight feeder steer fed 105 days; 356kg dressed weight at slaughter; ADG of 2kg; consumption 15kg/day and a NFE ratio of 7.5:1 (as fed); $25 freight; typical implant program. Bank interest is included. It is important to note that variations exist across production models (feed conversion, daily gain, mortality, morbidity, carcase specification); from feedlot to feedlot; and between mobs of cattle. For a more specific performance forecast on a given mob of cattle, consult with your preferred custom feeder.