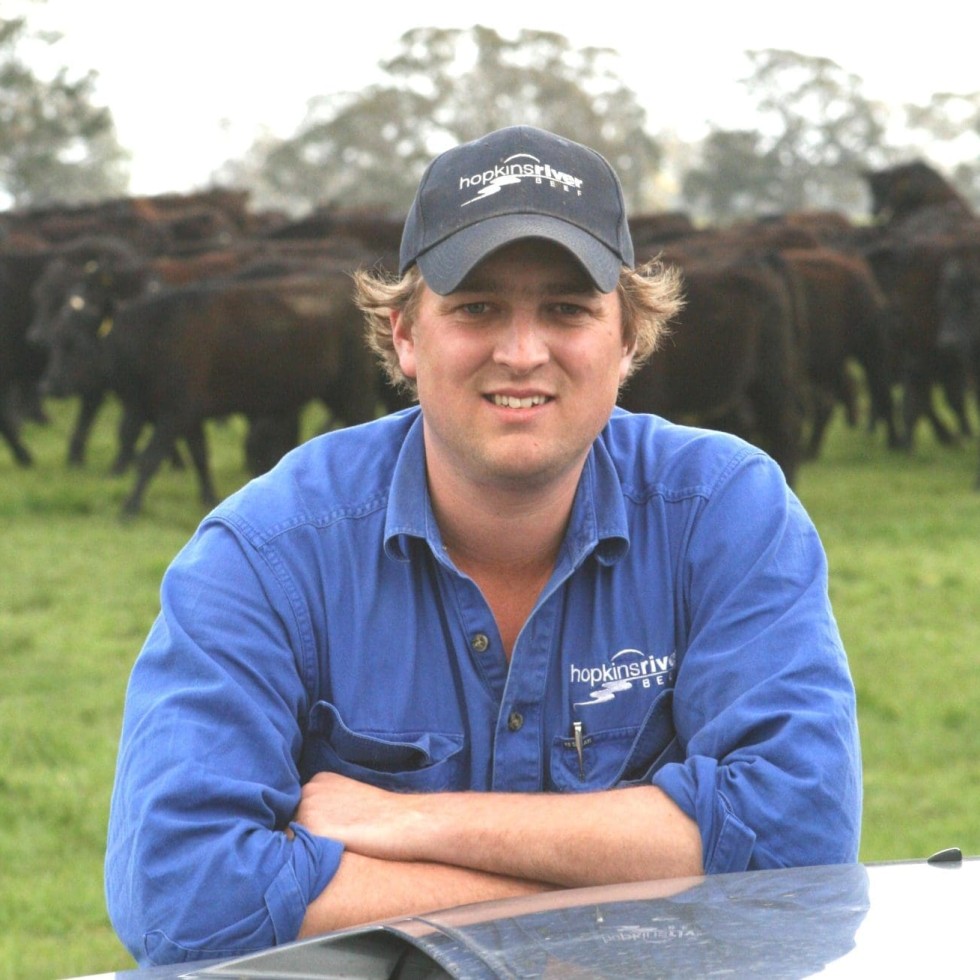 There are many good reasons why we tend to split Australia's beef industry into 'northern' and 'southern' branches.
Significant differences in geography, climate, breed prevalence and market gearing mean that the two regions more often than not face quite different challenges and experiencing contrasting fortunes.
As such, it is rare for southern operators to bob-up on the northern beef industry's radar. When someone manages to do it on a regular basis it is rather extraordinary. But then again, the Maconochie family are no ordinary operators.
They are well-known as the owners and operators of Hopkins River Beef, one of the highest profile premium beef labels in Australia. But their ongoing success in the crowded and often volatile branded meat market proves the family is continuing to kick goals with their cattle, especially in the feedlot.
This is fitting given that Hopkins River Beef founder and principal, Sandy Maconochie, served for a number of years as an Australian Lot Feeders Association board member, including a term as president from 2001 to 2005.
Rising to such a leadership position is no mean feat; especially given Victoria accounts for just 7pc of the national feedlot industry (Queensland claims 60pc, followed by NSW with 30pc).
Not to be outdone, Sandy's son David is also recognised as an industry leader and was named the Australian Young Lotfeeder of the Year back in 2010.
David, who is Hopkins River Beef's operations manager, wrote a paper on consumer perceptions of Australian grainfed beef which impressed the competition's judging panel and he was awarded with a study trip to the US to look their beef industry and feedlot sector.
He returned even more confident about his chosen vocation and his family's business.
"I got home from the US and thought, well that was okay, but we do it better," David says.
"We produce some of the best beef in the world. It really is a premium product."
The 27-year-old has reason to be confident in his family's trade – the Maconochies have been working with beef cattle at their Dunkeld base in south-western Victoria for four generations.

The initial incarnation of the Hopkins River Beef brand emerged in 1996 as a co-op, selling mostly to the export market. It comprised a handful of local graziers and, as such, included a range of cattle types. In 1999, Sandy and his wife Claire relaunched it as a vehicle for Angus cattle from their own feedlot, at nearby Macarthur, to be marketed domestically, specifically targeting the Melbourne food industry.
The family now delivers several truckloads of grainfed Angus steers for slaughter each week, aiming for animals to arrive in Melbourne at the abattoir weighing 500-600kg liveweight or 270-330kg dressed.
From there, Hopkins River Beef finds its way to an impressive array of market destinations in an increasingly large and diverse distribution network. With a strong supermarket presence in Victoria, Tasmania, NSW and SA through the Coles Finest premiumm beef label, Hopkins River is also supplied in large volumes to Melbourne restaurants, pubs and catering companies. The brand also has a foothold in the Sydney and Brisbane wholesale markets.
The Maconochies source Angus steers for their 2000-head feedlot from throughout Victoria and southern NSW, with their normal catchment stretching as far north as Gundagai. Almost two-thirds of the cattle are bought in the saleyards and backgrounded on agistment country before entering the feedlot.
Cattle purchased directly from the paddock are placed on two strategically located agistment properties at Wodonga and Streatham en route to the feedlot.
"We find there's not much difference in Angus cattle, no matter where they come from and especially if you give them the right run before hitting the feedlot," Mr Maconochie said.
"Our bought-in cattle are never put straight into the feedyard. If you give them a three or four week break, you'll turn them back into good paddock cattle again."
It's once the steers enter the feeding pens, that the unique Hopkins River Beef journey really begins.
"We have to keep our cattle within the domestic weight range, but we're feeding them for 100-110 days, rather than the normal 60-day domestic program," David says.
"We're going for the cut size. A typical big Jap Ox type beast will have a huge striploin on it, and we want to be able to get a thick cut too, but at 300 grams portion size, not 500-600g."
An unwavering focus on the consumer and working with big clients such as Coles helps ensure the family's production methods are in-check with market demand. As such, they choose not to use HGPs and now also offer grassfed beef alongside their grainfed production system.
"It's a matter of choice. Some people want grassfed beef, because they are price conscious or assume it better environmentally. As long as they're eating beef, it's fine with me," David says.
He says a lack of consumer awareness drives some demand trends, including misconceptions about how feedlots work, and that difference between grainfed and grassfed cattle.
"In the feedlot, we get about 1.7-1.9kg liveweight gain a day. Our cattle do 2kg-plus for the first 60 days, but because we're feeding beyond the normal 60-70 day domestic grainfed program, they really do flatten out in the last month or so," he says.
The slow-down in weightgain is not an issue because the Maconochies "finish with the article we want."
"Most people are surprised when they actually see a feedlot, they see cattle have a lot more room than they'd imagined. The cattle aren't locked indoors and their not caged up," he says.
"As we tell people, the cattle are our livelihoods so their wellbeing is so important. We might sell beef, but there's a lot more tied up for us in the way the cattle perform through the feedlot compared to what happens after slaughter."
In a more recent innovation, compost produced from cattle manure collected in the feedlot is spread on Hopkins River Pastoral's grazing country, transforming a waste product into a valuable weapon in maintaining soil fertility.
"The compost production, along with rotational grazing and other management techniques is helping us to build up carbon in the soil," David says.
"Healthy soil and healthy grass equals healthy cattle and healthy beef."
But the proactive approach doesn't end there. David has also recently launched his own internet blog, Aussie Beef Boy, which talks with passion about Australian beef cattle and provides insights into the day-to-day aspects of the industry.
"I love the feedlot and the beef business. I couldn't have come home and just farmed," David says. "It's the more intense aspects in the feedlot industry and the challenges that come with it – that's what has drawn me in."