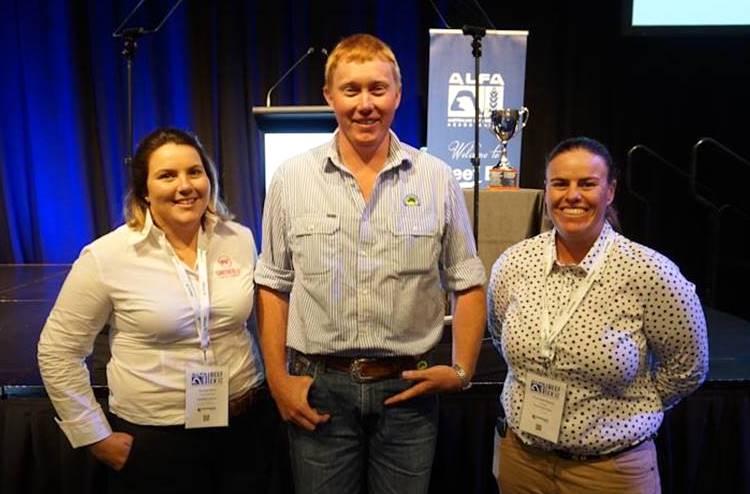 Last year's Young Lot Feeder of the Year Award winner ACC's Ben Attewell, with finalists Georgia Birch and Fiona MacDiarmid.
SIX young stakeholders from across Australia have been named as finalists in the Australian Lot Feeders Association's Young Lot Feeder of the Year Award. The Award, which has been running since 1994, seeks out the feedlot industry's emerging leaders and is proudly sponsored by Performance Feeds.
The ALFA Young Lot Feeder of the Year Award embodies passion, leadership, development and initiative and encourages emerging, dedicated employees to contribute their ideas and vision for lot feeding at a national level.
ALFA received fourteen strong applications this year, making it a difficult determination for judges to narrow the field down to six finalists.
The 2019 finalists are:
Ben Emery, Rangers Valley feedlot, NSW
Kailen Hodgson, Teys Charlton feedlot, VIC
Ricardo Massola, Bindaree Myola feedlot, NSW
Lucy Morris, Lake Preston, WA
Rebecca O'Reilly, AA Co Goonoo feedlot, QLD
Molly Sage, JBS Beef City feedlot, QLD
ALFA president Bryce Camm said the Award had been invaluable to discover and encourage some of the industry's up and coming talent.
"Our Finalists this year are leading the way for a positive future for the lot feeding industry in Australia. Their ideas for the industry expressed through their essays, their experiences and their references have left the judging panel awed at the enthusiasm and passion of these young people for their industry," Mr Camm said.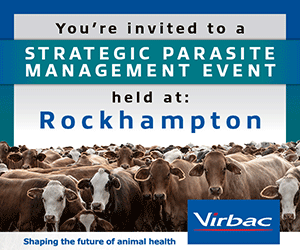 From here, the six finalists will travel to Sydney in August for a face-to-face interview with the independent judging panel, which will decide who will go on to be named one of three grand finalists. Those final three will then be invited to present their industry issue topic at the feedlot industry's premier technical conference, SMARTBEEF 2019, in Dalby, Queensland on 3 October. The winner will be announced that evening at the Performance Feeds Pre-Dinner Drinks.
Mr Camm said ALFA encouraged the growth and development of youth in the feedlot industry, and the award not only showcased the depth of care and enthusiasm younger employees have, but by the same token, the care and enthusiasm their managers have in recommending and endorsing their nominations.
Many past winners have gone onto strong leadership roles within the industry, including sitting on the ALFA Council, including Stephen Reynolds (1999 winner), Grant Garey (2000 winner), Gina Lincoln (2002 winner), Geoff Cornford (2004 winner) and Stephen Martin (2013 winner).
"The lifetime contacts and business networks that winning the ALFA Young Lot Feeder of the Year Award has brought to previous winners is testament to the personal and professional benefits of this prestigious feedlot industry award," Mr Camm said.
Source: ALFA