NEW light has been shed on the lengths taken by scientists with links to the plant-based-meat movement last year to – unsuccessfully – block the publication of scientific research which highlighted the weakness of evidence behind recommendations to eat less meat.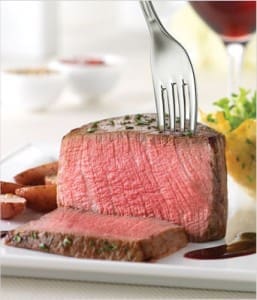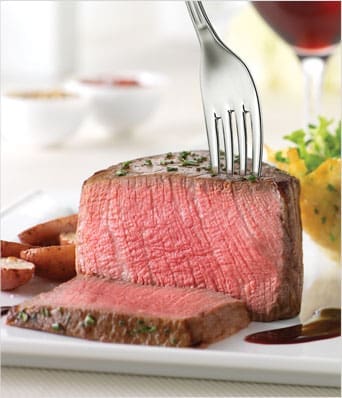 The studies by an independent collaboration of scientists and researchers from several countries found no statistically significant link between meat consumption and risk of heart disease, diabetes, or cancer in a dozen previous Randomised Controlled Trials that had involved about 54,000 participants.
Their analysis concluded that recommendations contained in almost all dietary guidelines to eat less red meat were not backed by good scientific evidence.
If there were health benefits from eating less beef and pork, they were small, the researchers concluded. Based on the reviews, the authors produced a guideline that concluded adults needn't change their meat-eating habits.
In an accompanying editorial, co-authors Dr Aaron Carroll and Dr Tiffany Doherty wrote that the guideline "is sure to be controversial, but it is based on the most comprehensive review of the evidence to date."
The publication of the studies in the Annals of Internal Medicine last October indeed sparked an immediate furore, with the New York Times reporting that the findings met with "fierce criticism by public health researchers", and were "savaged" by the American Heart Association, the American Cancer Society, the Harvard T.H. Chan School of Public Health and other groups.
Public health officials in the UK refused to take the study's results into consideration, the BBC also reported at the time: https://www.beefcentral.com/news/health-officials-struggle-to-digest-positive-red-meat-study/
Last week a comprehensive article published in the Journal of the American Medical Association (JAMA) shed further light on the efforts taken by a small group of scientists linked to the plant-based movement to prevent the study being published.
In the article, headlined "Backlash Over Meat Dietary Recommendations Raises Questions About Corporate Ties to Nutrition Scientists", JAMA senior writer Rita Rubin revealed how substantial pressure was applied to the editor of the Annals of Internal Medicine – one of the world's most widely cited and influential peer reviewed medical journals – not to run the study before it was published.
Her article starts:
"It's almost unheard of for medical journals to get blowback for studies before the data are published.
"But that's what happened to the Annals of Internal Medicine last fall as editors were about to post several studies showing that the evidence linking red meat consumption with cardiovascular disease and cancer is too weak to recommend that adults eat less of it.
"Annals Editor-in-Chief Christine Laine, MD, MPH, saw her inbox flooded with roughly 2000 emails—most bore the same message, apparently generated by a bot—in a half hour.
Laine's inbox had to be shut down, she said. Not only was the volume unprecedented in her decade at the helm of the respected journal, the tone of the emails was particularly caustic.
"We've published a lot on firearm injury prevention," Laine said. "The response from the NRA (National Rifle Association) was less vitriolic than the response from the True Health Initiative."
As the article explains, the True Health Initiative (THI) is a non-profit founded and headed by Dr David Katz. The group's website describes its work as "fighting fake facts and combating false doubts to create a world free of preventable diseases, using the time-honoured, evidence-based, fundamentals of lifestyle and medicine." The True Health Initiative is reported as being an organisation "that advocates for a plant-based diet". Among its partners listed on its website are #NoBeef, fake meat brand Quorn and the Plantrician Project, whose mission is "to educate, equip, and empower our physicians, healthcare practitioners and other health influencers with knowledge about the indisputable benefits of plant-based nutrition."
Dr Laine, in her interview with JAMA, said THI head Dr Katz, along with leading Harvard nutrition researchers Dr Walter Willett and Dr Frank Hu, who serve on the THI council of directors, took the rare step of contacting her about retracting the studies prior to their publication.
This perhaps wasn't surprising, the article suggested.
"Some of the researchers have built their careers on nutrition epidemiology," Dr Laine said. "I can understand it's upsetting when the limitations of your work are uncovered and discussed in the open."
Among THI's criticisms were that Dr Bradley Johnston, the lead author of one of the six papers, and one of 14 authors involved in the series, was one of five authors who had previously helped to write a 2016 paper questioning the benefits of limiting sugar intake, which was funded by a not for profit food and agriculture industry group named International Life Sciences Institute (ILSI).
Dr Johnston later explained he received the ILSI funding in 2015, which was before the three-year period for which he was required to report competing interests for the meat articles. However, according to a December 31 correction in the Annals of Internal Medicine, Dr Johnston acknowledged he did not include on his personal disclosure form a grant from Texas A&M AgriLife Research that he received within the 36-month reporting period, which funded investigator-driven research about saturated and polyunsaturated fats.
However, writing for the Journal of American Medical Association, Rita Rubin highlighted that many of the people criticising the study had conflicts of interest they themselves were not disclosing.
"But what has for the most part been overlooked is that Katz and THI and many of its council members [which includes Frank Hu and Walter Willett]  have numerous industry ties themselves.
The difference is that their ties are primarily with companies and organizations that stand to profit if people eat less red meat and a more plant-based diet.
Unlike the beef industry, these entities are surrounded by an aura of health and wellness, although that isn't necessarily evidence-based."
Other criticisms of the study included the authors' use of the GRADE (Grading of Recommendations, Assessment, Development, and Evaluations) approach to assess the quality of evidence upon which they based their findings. Unlike pharmaceutical research, so much nutrition research was observational and so little involved Randomized Controlled Trials.
"We can't randomly assign people to diets for decades, "Dr  Katz told JAMA. "Even if we could…we couldn't blind them to what they're eating…everything about nutritional epidemiology cries out for the use of other methods (besides GRADE)."
"We're not anti-meat," Dr Katz said.. "We're just pro-science."
However, the problem, Harvard Medical School obesity specialist Dr David Ludwig, explained to JAMA, is that nutritional science is not that good.
"The average research study in nutrition is just lower quality."
In a recent JAMA Viewpoint article, Dr Ludwig and his co-authors wrote that compared with pharmaceutical research, dietary studies are far more challenging in terms of consistency, quality control, confounding, and interpretation, which makes translating those findings into public policy "exceedingly difficult."
The JAMA article said four days before the Annals of Internal Medicine published the articles Dr Katz and 11 members sent journal editor Dr Laine a letter asking her to "pre-emptively retract publication of these papers pending further review by your office".
Hours before the meat articles were published,  another member of the THI council, Dr Neil Barnard, president of the Physicians Committee for Responsible Medicine (PCRM), which describes its mission as "saving and improving human and animal lives through plant-based diets", petitioned the Federal Trade Commission (FTC) "to correct false statements regarding consumption of red and processed meat released by the Annals of Internal Medicine". However the FTC describes its role as protecting consumers and promoting competition in the marketplace, so it's unclear what authority or interest it would have in this case, the JAMA article noted.
'Information terrorism'
In an October 6 column for the New Haven Register, Dr Katz described the studies as "a great debacle of public health" and "information terrorism" that "can blow to smithereens…the life's work of innumerable careful scientists."
In later comments to the New York Times, the meat paper's co-author Dr Bradley Johnston said the real problem was that people don't want to accept findings that contradict long-held views.
"People have very strong opinions," he said. "Scientists should have intellectual curiosity and be open to challenges to their data. Science is about debate, not about digging your heels in.'
Annals of Internal Medicine editor Dr Laine told the NY Times people on both sides of the meat issue have conflicts of interest.
"Many of the people who are criticizing these articles have lots of conflicts of interest they aren't talking about,' she said. 'They do workshops on plant-based diets, do retreats on wellness and write books on plant-based diets. There are conflicts on both sides.'"
She told Rita Rubin at JAMA the cacophony that has erupted over the meat papers is drowning out the valid points they made.
"The sad thing is that the important messages have been lost," she said.
"Trustworthy guidelines used to depend on who were the organizations or the people they came from". Today, though, "the public should know we don't have great information on diet, "she said. "
We shouldn't make people scared they're going to have a heart attack or colon cancer if they eat red meat."