THE NARROMINE Shire is pitching itself as the ideal place for greenfield feedlot developments, and last week two of its representatives made their first trip to an Australian Lot Feeders' Association conference to spread the word.
Narromine Shire Council mayor Craig Davies and managing director of community and economic development Phil Johnston said a plentiful and reliable water supply and proximity to feeder cattle and grain were the trump cards for the region.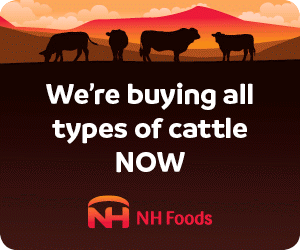 "There is no reason why the Narromine Shire couldn't sustain at least three feedlots in the 10,000-20,000-head range," Cr Davies said.
Cr Davies said Narromine's location, just west of Dubbo in central New South Wales, put it in a strategic position for those wishing to establish a new business, or diversify into a new geographical area.
"We have no competition for feedlot operators, none with significant numbers."
"What we have is riparian water from the Macquarie River, and a significant water source in an aquifer."
Narromine Shire Council and ALFA representatives have recently met to discuss the region's suitability as a lot-feeding area.
"We've got some interest from within the shire already, and we've come to SmartBeef to talk to operators from outside our region who might be interested in hearing what we've got to say."
"We are getting very clear indications that Narromine is a preferred site for new feedlots, and we're talking to people."
Value-adding grain
While irrigators in the Narromine Shire have no allocation from the Macquarie River this year due to drought, Cr Davies said underground water was not subject to restrictions in the Shire.
"There will still be cotton grown this year on bore water,"
Cr Davies said some groundwater could be used to grow corn or fodder.
In non-drought years, the Narromine Shire can produce 250,000-300,000 tonnes of grain, and has access to cottonseed from Trangie's two gins.
Cr Davies said feedlots would provide a floor price for locally grown grain, as well as adding value.
"At the moment, it gets carted away to be value added, and to feedlots elsewhere."
Natural progression
Since 2016, the Narromine Shire's economic development task has gone from having one part-time employee to 3.5 full-time staff.
"The amount of inquiry we're getting is a reflection of the amount of work we've done."
"Our economic development group realised that agriculture is the largest employer, and to grow that agricultural base makes sense."
"In terms of feeder cattle, we've got access to half the state."
This includes the central and north-west slopes and plains, and also the central tablelands of NSW.
"Feedlots are a natural fit for our location," Mr Johnston said.
Mr Johnston said Narromine was not yet looking at processing cattle locally, and that abattoirs in other parts of NSW would likely provide the kill function.
"Narromine will be a hub for Inland Rail, and Council is already developing a business park to service that."
The Parkes-to-Narromine, or P2N, section of Inland Rail is now under construction.
In this current drought phase, bulk grain from Western Australia has been brought by rail to Narromine for out-turning to domestic end users.