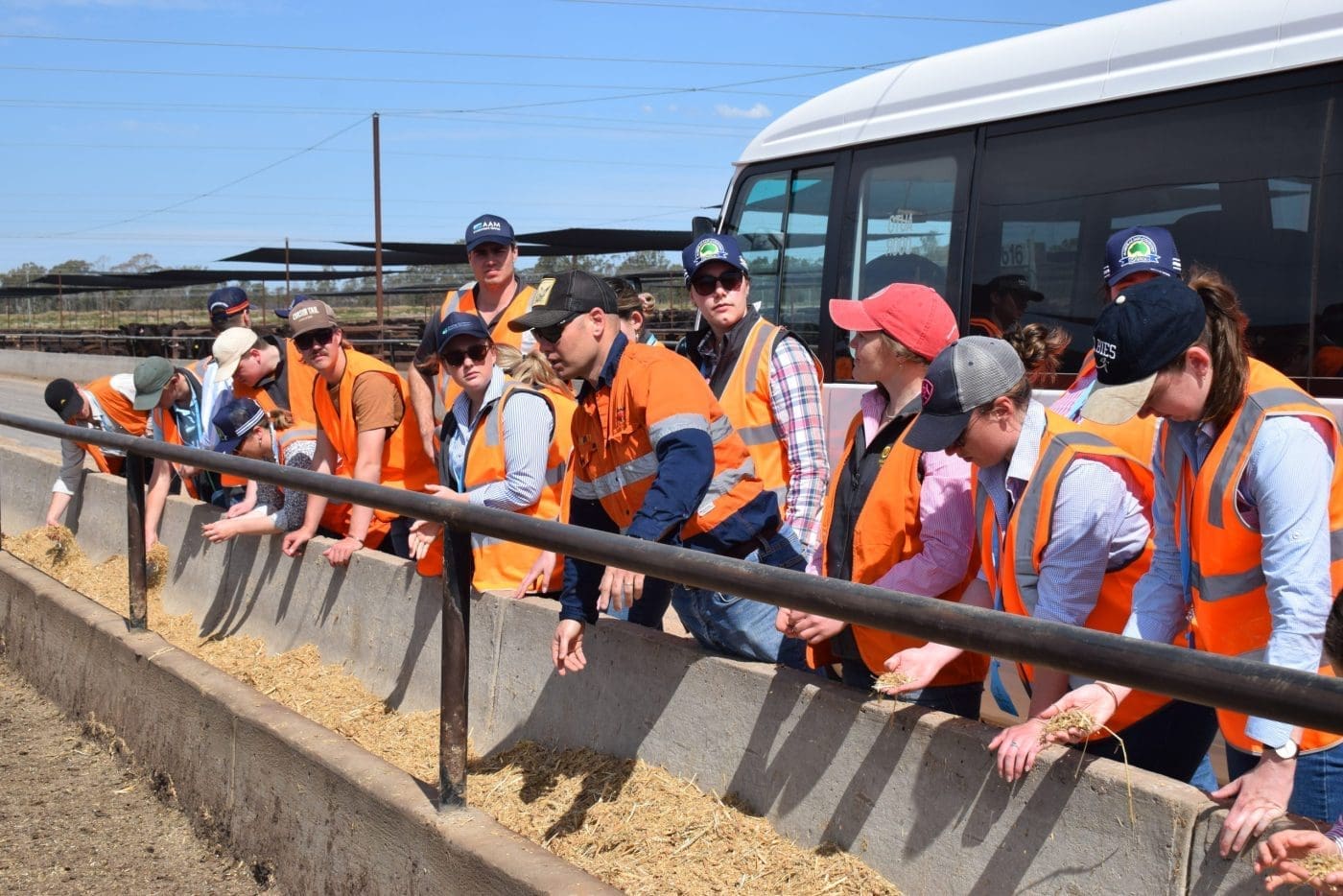 AUSTRALIA'S second largest lotfeeder has given Brahman breeders an insight into the complimentary businesses that have helped the company ride out the ups and downs of the livestock and beef market.
Mort & Co livestock manager Brett Campbell presented at this week's Australian Brahman Breeders' Association conference in Rockhampton – running through the future direction of the company and some of the challenges it has had in recent years.
The company has big plans, including the construction of a new yard near Gogango and growing fertiliser and cottonseed processing businesses.
Mr Campbell said it has been a tough two years staffing the operation, but an increase in migrant labour has started to alleviate some of the issues.
"The domestic labour market is still very tight, you can put an ad in the local media, the national media and on all the recruitment sites for a particular job and you will only get three-or-four applicants," he said.
Mr Campbell said the company has managed to employ more skilled migrant workers in recent times.
"We have some mechanics, engineers and other trade-qualified people coming in from the Philippines," he said.
"They are here to work, they work really fast and they have been a really good addition.
"We have some Pacific Island workers starting within the next couple of weeks through the PALM scheme."
Continuing to buy Brahman cattle
While the Mort & Co branded meat programs were focused on Angus and Wagyu, Mr Campbell said the company will continue to buy Brahmans as part of the weekly mix – with greater scrutiny on individual feedlot performance.
"Our brand programs take about 500 hear per week and we truck 4200-4300 head every week to processors – about 30pc are Brahmans," he said.
The company is also build a new feedlot near Gogango in Central Qld.
Mr Campbell said beef brand side of the business was more tailored to high-value breeds, which are more marketable.
"We are killing cattle on a service kill basis and our costs are comparatively a lot higher than the major processors –we needed to get into a higher value market and that is why we have gone into Angus and Wagyu," he said.
Finding new income opportunities
Alongside its lotfeeding business Mort & Co has added a series of new ventures to the company – with purchases of other businesses and the creation of value-adding companies on its own site.
It now does branded meat, livestock transport, pelletised manure, cottonseed dehulling and de-oiling, stock feed and a "predictor plus" business which measures feed for supplement recommendations and possibly calculating carbon emissions.
"There is not a lot of efficiencies left in the lotfeeding business – there is no longer an area where we can say 'there's a 10 or 15pc gain'," Mr Campbell said.
Mr Campbell said there was a lot of potential in some of its other businesses, like the cottonseed processing.
"There is demand for the cottonseed meal in the poultry and pork industries, we can use it ourselves, but we will probably sell it," he said.
"The next step is to take it through to human consumption and hopefully use it for deep frying oil – which is quite common around the world."
Working through housing issues
Mr Campbell said an increase in migrant labour was a positive for the company but presented a new set of challenges – especially with accommodation.
"We have actually purchased some unit blocks in Dalby trying to provide accommodation.
"Even if you have a pen-rider come from NSW, they really struggle to find a rental in Dalby, Millmerran or Cecil Plains you need to be able to offer them the job and the accommodation options – but we are not in a position to be able to house everyone."
Mr Campbell said the company had investigated putting in work camps on site.
"We have some jobs where we need workers around the clock, especially in some of our complimentry businesses," he said.
"We are looking at some on-site facilities so we can have workers come in shifts. That will come with significant cost to the business."
Market perceptions of Brahman were also covered at the conference and there will be more on it tomorrow