Animal production drug manufacturer Merck has defended its feed additive, Zilmax, following the release of a US study which suggests that the incidence of cattle deaths linked to the drug may be much higher than previously suggested.
As reported on Beef Central last year, Merck suddenly removed Zilmax from the market in the US in August, as attention was drawn to 'lameness, mobility problems and other issues' associated with the drug's use in feedlots.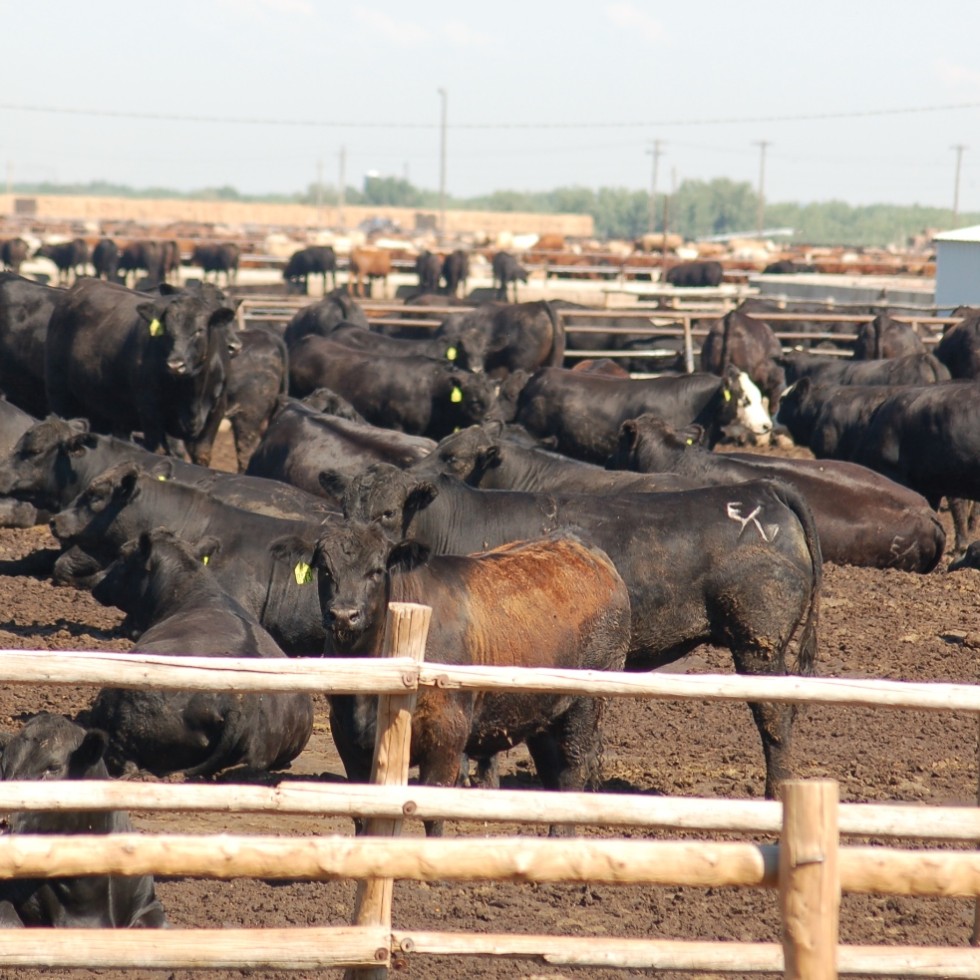 Earlier, respected animal scientist Dr Temple Grandin raised questions about whether the product might impact on an animal's ability to handle heat-load during summer.
Zilmax is not registered for use in the Australian beef industry, but moves were made last year by beta agonist drug manufacturers towards registration. Read Beef Central's earlier report here.
Zilmax and other beta agonist products have had a colossal impact on the US fed beef market over the past few years, adding up to 14kg of red meat to a 590kg steer; increasing saleable meat yield; and greatly improving feed efficiency.
The latest study, led by widely respected US-based Australian meat scientist Dr Guy Loneragan, suggests the number of US cattle deaths that may be linked to the feed additive are much higher than figures reported earlier by Merck to the US government.
Merck moved quickly to release a statement challenging many of the methods and assumptions used in the study. The full statement is published at the bottom of this article.
The findings by researchers from Texas Tech and Kansas State Universities suggested that more than 3800 cattle in ten feedlots that were fed Zilmax died in 2011 and 2012, with between 40 and 50 percent of the deaths likely attributable to the feed additive.
The numbers reported in the study, which was published in the scientific journal PLOS ONE, indicated a much larger death toll than those reported last year in a review of all deaths reported to the US Food and Drug Administration by Merck since Zilmax was introduced in 2007. Drug manufacturers are required in the US to report deaths and other adverse events associated with their products – in this case based largely on what cattle and feedlot owners tell the company.
The latest study could add to concerns about the safety/animal welfare implications of the drug, which has not been available in the US and Canada since Merck temporarily suspended sales last year. It could also fuel debate about whether there is enough regulatory oversight in the US of feed supplements like Zilmax made from beta-agonists.
Reuters reported that the US Food and Drug Administration would review the new research data and add it to the agency's body of knowledge regarding Zilmax.
Feedlots provided the data on cattle that were fed with Zilmax to the researchers and asked them to analyse it.
The largest population of cattle reviewed by the researchers was a group of 722,000 animals in 2011-12 from nine different US feedlots. Of 637,000 that were fed Zilmax, 0.53pc died prior to slaughter, according to the report. That is well above a 0.3pc death rate among the 85,365 cattle that were fed neither Zilmax nor a rival beta-agonist, Optaflexx.
A separate study of 150,000 cattle from one feedlot in the same years showed that animals fed Zilmax had a 0.48pc chance of dying before going to the slaughterhouse, compared to 0.26pc among the cattle that were fed neither drug.
Both drugs were "most likely causally associated with increased cumulative incidence, incidence rate, and hazard of death when they are administered in accordance with the FDA-approved label directions," the latest study said.
However, the researchers did warn that it was difficult to definitively establish a causal relationship between Zilmax and increased mortality because of the 'observational nature' of the data.
Dr Loneragan, an author of the report and a food safety professor at Texas Tech, told Reuters that Merck may not reliably receive Zilmax-related death reports from its customers, who grain-finish cattle prior to slaughter, because the feeders may not always recognise that an animal's death may be related to Zilmax.
"It's taken a huge amount of observation to start to piece together some of these side-effects, or adverse drug events if you will," he told Reuters.
Dr Loneragan is a consultant to Elanco, which produces the Optaflexx beta agonist product.
Dr Ty Lawrence, an associate professor of animal science at West Texas A&M University and a consultant for Merck, said at an industry meeting in Texas last month that data from controlled studies supported drug company claims that beta-agonists were safe.
Merck issued the following statement, questioning the validity of the research:
The health and well-being of animals is the first and foremost priority of Merck Animal Health. We believe in the science that supports Zilmax, which is approved by FDA and international regulatory authorities, and are confident in its safety and performance.
Only a well-designed clinical study, in a real world setting coupled with analysis of data by third-party industry experts, can thoroughly confirm the safety profile and performance of a product. In more than 30 studies, totalling 65,000 cattle, conducted by well-respected universities and third-party experts using sound scientific principles, no increase in death loss for cattle fed Zilmax compared to controls was observed. The results from Zilmax studies have been published in well-respected, peer-reviewed publications such as the Journal of Animal Science, The Professional Animal Scientist and Meat Science.
In contrast, Dr Loneragan's opinions are based on observational information and we disagree with them. Using observational analyses where cattle are not randomised and where rigorous scientific procedures are not utilised, is not a respected scientific method to rigorously evaluate the safety and efficacy of any product. For these reasons, caution should be used in drawing conclusions from analyses such as those conducted by Dr Loneragan. To be scientifically rigorous, researchers must randomise and replicate groups of cattle that allow for the creation of control and treatment groups.
In addition to the 30 plus randomised, controlled studies conducted to date, Merck is also conducting an extensive field evaluation program that is being conducted by independent experts as part of our five-step plan. This program will add to the significant amount of data that already exists for Zilmax and will support the results of previous studies and the safety of the product.
Merck takes any adverse event report very seriously and investigates each one thoroughly, often utilising independent experts to provide additional support, knowledge and expertise. We do this whether or not it appears that a particular Merck product is involved. We are committed to adhering to all regulatory guidelines.