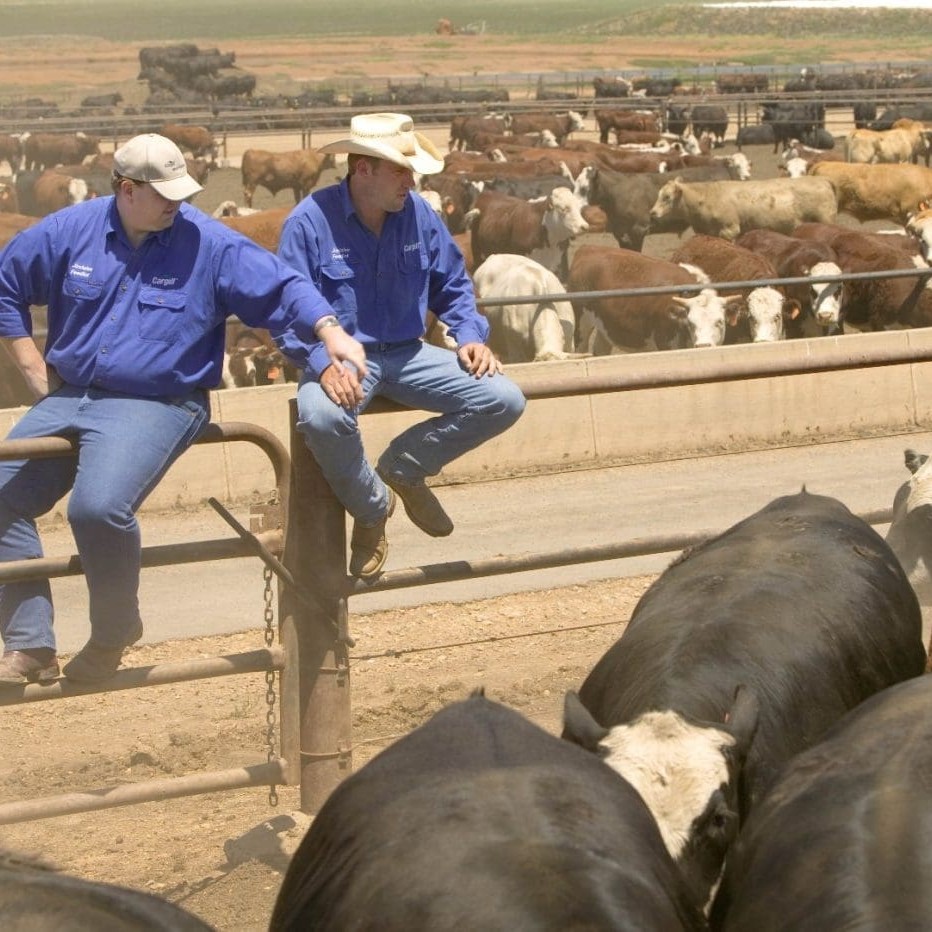 Profitability on 100-day grainfed cattle has remained solidly in negative territory in Beef Central's latest breakeven calculation compiled yesterday.
A budget calculation based on our standard 100-day grainfed beast placed on feed yesterday and exiting the feedlot in the fourth week of April suggests a negative $43 trading result.
That remains virtually unchanged from Beef Central's last breakeven calculation completed on December 9, and considerably worse than a +$1 trading result seen as recently as late October.
As illustrated by 2012's first Eastern Young Cattle Indicator figure issued by NLRS yesterday, young cattle remain at a premium. The year's first EYCI figure of 419.25c/kg has eased only slightly from all-time record level of 428¢/kg recorded on December 20.
High feeder prices are primarily responsible for keeping the current feedlot trading result firmly in the red.
In the context of some of the big losses seen over the past six months on the proposition of buying, feeding and selling for the 100-day grainfed market, the latest result is still only moderately disappointing, however. In mid-2011, the trading result figure reached -$89.
An analysis based on yesterday's spot market for inputs suggested a breakeven figure of about 412c+/kg dressed weight, for 100-day grainfed steers ex-Darling Downs, going on feed yesterday and closing-out April 24.
The near-record feeder cattle prices seen in recent breakevens have more than offset some softening in lower ration price late last year due to lower grain value.
For yesterday's calculation, the buy price for a crossbred steer ex Darling Downs, remains pencilled in at 215c/kg, valuing a 450kg feeder steer at $967. With feedlots not wanting to miss any limited supplies of cattle being offered at present, market sources suggest there are feeder cattle trading at levels above that figure.
Back in July, that same beast was valued in Beef Central's breakeven at just $787 – a difference of $180 before feeding even starts, theoretically worth another $2 million in inventory cost to a 10,000 head capacity feedlot starting its buying program from scratch.
Finished ration price in yesterday's profitability calculation remains the same as last time at $250/t.
Total production cost yesterday was calculated at $1454/beast, based on flatback feeder steer purchase plus typical feeding program, and a 1pc mortality rate in the yard.
While forward pricing on 100-day cattle is not that liquid at this time of year, with the market still finding its level, an over-the-hooks grainfed forward sale price of 400c/kg has been applied for April, week four.
That price, as well as feeder prices, could vary a little going forward, depending on weather patterns. If forecasts of extensive rain across the east coast early next week prove accurate, and the SOI remains firmly wedged in positive territory, it's likely cattle supply will remain restricted, suggesting prices should remain unchanged, or even rise a little.
Conversely, if the eastern states enter a period of hot, drier weather, the market could come off the boil a little.
The dollar movement will be another determining factor for exporters. Since mid-December when the A$ showed some encouraging signs of softening against the US$, edging below parity for a few days, it has since crept back up into more uncomfortable territory in the US102-103c range.
Grainfed spot price
Given yesterday's processor grids for spot market 100-day grainfed ox among southeast Queensland plants worth about 375c, cattle bought forward back in September in the low 380s, on a breakeven of 385c, are delivering a loss to processors of around $30/head. Forward bought volumes are likely to be low, however.
Next fortnight's breakeven should give a clearer picture of new year price and profitability trends.

Beef Central's regular 100-day grainfed breakeven scenario is based on a representative standard set of production variables, ex Darling Downs. They include a 356kg dressed weight; average daily gain of 2kg; consumption 15kg and a feed conversion ratio of 7.5:1 (as fed); $25 freight; interest component. It is important to note that variations exist across production models (feed conversion, daily gain, mortality, morbidity, carcase specification); from feedlot to feedlot; and between mobs of cattle. For a more specific performance forecast on a given mob of cattle, consult with your preferred custom feeder.