LOSSES continue to worsen in Beef Central's regular 100-day grainfed trading budget calculated this morning.
While the calculation benefited from a significant downward correction in feeder steer purchase price since our last report, this was more than overwhelmed by savage reductions seen in representative forward pricing on grainfed export cattle for August closeout.
The trading loss calculated in today's budget, for representative steers (see full description at base of page) entering the feedlot today and closing out after 105 days on feed on August 9, is a record minus $114.
That's an additional $16 worse than out last breakeven calculated on March 22, which was itself a record low result.
Feeder price falls to 285c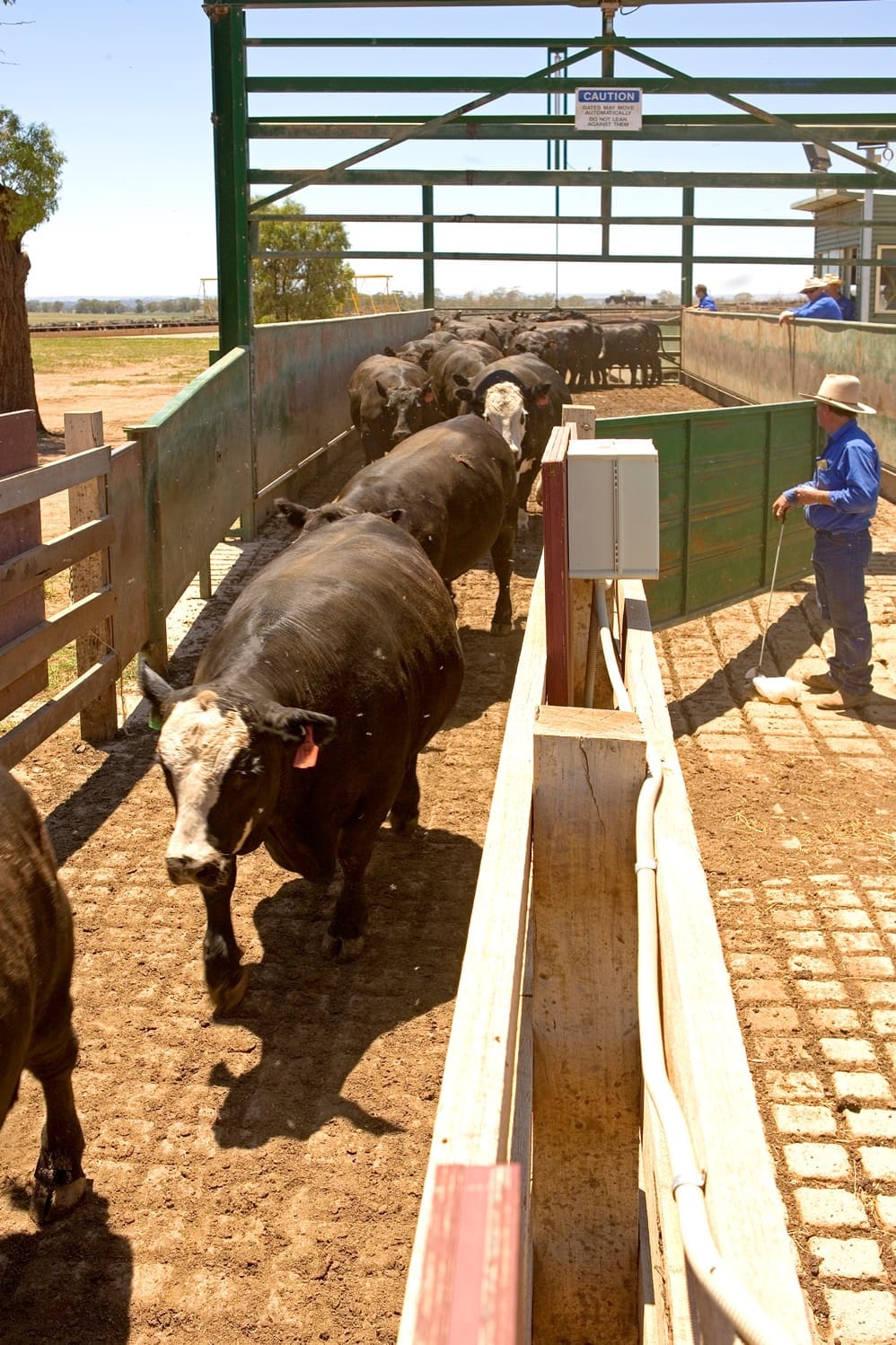 In the biggest correction seen between trading budgets since this series was established in 2011, we've set today's feeder steer price (450kg liveweight flatback steer, ex Darling Downs) at 285c, a considerable 35c decline in the five weeks since our previous report. For the record, the all-time high for feeder price at 330c liveweight was recorded in late November's report, and only hit the 300c mark for the first time in our August 27 budget last year.
That current price shift is primarily on the back of high currency and lack of forward demand from international customers for grainfed beef, rather than any supply-side influences. Market contacts say there is an element of surprise and frustration evident among some feeder vendors who have not been close to the market, at the size of the recent movement.
But given the extent of the currency movement seen since January, shifting from high 60s to +77c in the space of about 12 weeks, it's not that surprising. One market contact suggested at least 50-60pc of the cattle price decline since the end of last year is currency-related.
Having said that, we're told a lesser contributing factor to current feeder price is the rapidly drying conditions across large parts of Eastern Australia. It's meant that large areas that would normally be sown to winter oats will not be planted this year, diverting some of those young cattle, at least, into grainfeeding programs.
Many feedlots continue to offer quite broad feeder weight specifications, from 300kg to 500kg, and are happy to accept lighter cattle below the traditional starting-point of 380kg.
But the lack of urgency on the buy side to own cattle, and the related state of the export meat market, rather than any supply-side factors, which is driving current feeder price.
At 285c/kg, it values today's steer at $1282, a $158 decline on our previous budget in March.
Ration price unchanged at $315/t
While grain prices generally have rallied $10-$20/t during the past three weeks due to the continued dry weather, we've kept ration price for this trading budget at $315/t, partly in recognition of prior-bought grain still passing through the system, and the fact that many feedlots are now sub-optimum in terms of occupancy levels, and some lotfeeders offering custom-feeding services, after two very profitable years, are now reducing their margins in order to try to keep pens full.
Today's quoted ration price is well off the near-record highs seen back in July last year, when ration was quoted at $385/t – representing a $70/t slide since.
The current ration price delivers a total feeding cost of $493, and a cost of gain at 235c/kg, down from 260c/kg in November, providing some relief in costs. At a nominated feeder steer purchase price of 285c, total production cost is $1878, back from a record high of $2140 in late November.
Combining the above inputs, it delivers a breakeven in today's budget of 532c/kg – a sizeable 46c/kg drop from our previous breakeven five weeks ago (578c). The last time we saw a breakeven figure this low was exactly 12 months ago, when it hit 518c, before rising to 540c by June.
Forward slaughter price plummets, to 500c
Again, the big impact on the trading budget this time around is forward pricing of slaughter cattle, with competitive SEQ grainfed processors offers for August delivery, week two at 500c/kg. That's a breathtaking 50c/kg loss in five weeks, for the currency and other reasons outlined above. The record hit 600c around September last year, after rising from 505c in March last year.
For the graph accompanying this breakeven, we've chose the forward slaughter grainfed price for illustrative purposes. It shows the gradual surge that occurred since early 2014, followed by the more recent downwards adjustments.
The current price reflects a virtually zero premium for grainfed beef, over the equivalent heavy grassfed premium ox grid price. While grainfed does often obtain a premium through part of the typical cattle cycle, it's not uncommon for it to be line-ball with grassfed, for a period like this.
Comparing today's forward slaughter price of 500c/kg with our breakeven figure of 532c, and it represents an all-time high trading loss on the steer in this trading budget of $114. Our previous highest loss was $98 five weeks ago, but feeders back then were still worth 320c.
Spot cattle may be subsidising expensive forward-purchases
Today's spot market value for 100-day grainfeds for kills in coming weeks is 510-530c/kg. Compare this with forward bought cattle from November that were being bought in the 580-590c range. On the strength of that 50c-plus deficit, it appears some grainfed processors are attempting to subsidise their inventories of forward-bought cattle with 'discounted' spot cattle, in a tough meat market environment.
At current grainfed slaughter prices of 510-530c, grainfed processors may be again approaching breakeven on their grainfed kills, Beef Central understands after earlier periods when losses as high as $150 a head or more were being reported. Having said that, it came after two years of unprecedented profitability since 2014.
With not much of a winter oats crop on the horizon this year, and dry conditions again emerging across large parts of NSW and Qld, custom feedlots may in fact start to re-build numbers in coming months, market watchers suggest.
More will be learned when the March quarter feedlot survey data is released next month.
Huge swings in net position between Australian and US grainfeds
A point worth pondering for a minute are some of the huge swings that have occurred in grainfed cattle values between Australia and the US.
A grainfed trade contact pointed out that this time last year, grainfed cattle in the US were worth $665 more, in US$ terms, than the same cattle in Australia. Today, the US grainfed steer is worth US$65 less than the same animal in Australia.
That's due in part to the extraordinary profit margins Australian processors were seeing last year and how undervalued the cattle market was, together with the big shift in relative currency value, and cheaper US grain. It is making US grainfed beef that much more competitive than Australia's in key grainfed export markets like Japan and Korea this year.
Beef Central's regular 100-day grainfed breakeven scenario is based on a standard set of representative production variables, ex Darling Downs. It is built on a feeder steer of 450kg liveweight, fed 105 days; 356kg dressed weight at slaughter; ADG of 2kg; consumption 15kg/day and a NFE ratio of 7.5:1 (as fed); $25 freight; typical implant program. Bank interest is included. It is important to note that variations exist across production models (feed conversion, daily gain, mortality, morbidity, carcase specification); from feedlot to feedlot; and between mobs of cattle. Equally, there can be considerable variation at any given time in ration costs charged by different custom-feed service feedlots. Click here to view an earlier article on this topic. For a more specific performance assessment on a given mob of cattle, consult with your preferred custom feeder.