While buying an Australian cattle station is far from a novel idea for an Indonesian company – several have done so before – building the largest Holstein beef cattle feedlot in China is.
Santori, or PT Santosa Agrindo, is the beef cattle division and wholly-owned subsidiary of Japfa Pte Ltd, which is also the parent company of PT Japfa Comfeed Indonesia Tbk, a listed company on the Jakarta Stock Exchange which also has a market-leading share of Indonesia's chicken, dairy, aquaculture and feed manufacturing industries.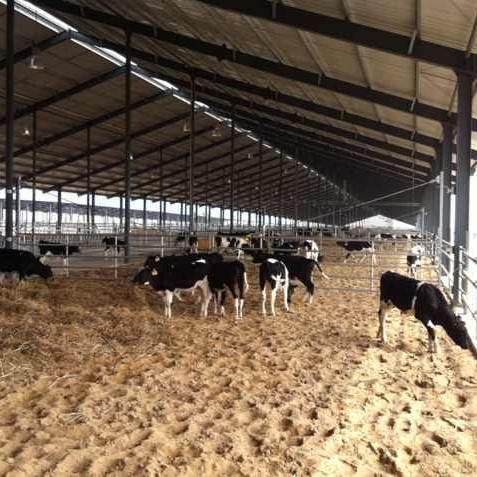 In late 2012 Japfa Pte Ltd, which is based in Singapore, made a decision to expand into the large and growing Chinese beef market with the construction of a new beef feedlot in China.
The initiative was seen as an important diversification strategy, reducing the Group's reliance on Indonesia as a beef market and on Australia as a cattle source.
The Chinese feedlot, built near the city of Dongying in Shandong Province between Beijing and Shanghai, is trading as Dongying Japfa Beef Pty Ltd and is also a subsidiary of Japfa Pte Ltd.
Another Japfa Pte Ltd affiliate, AustAsia Dairy, operates four dairy farms in China, each with 10,000 head of cattle.
The new Dongying feedlot commenced its operations earlier this year feeding Holstein bull calves produced in AustAsia's dairy farms, but will also be well positioned to share in the growth of any future feeder cattle import trade that opens to China, if and when that occurs.
The Dongying feedlot took its first intake of cattle earlier this year and is currently in operation at 1000 individual calf unit (ICU) capacity. The current holding capacity of the feedlot is 10,000 head, and the longer-term plan is to build the feedlot to a capacity of around 30,000 cattle.
Calves are kept individually in hutches for 60 days at which time they are moved into weaner barns where they are grouped for another 60 days. They then move into feeding barns where they stay for 12 months.
Temple Grandin-designed processing yards are due to be constructed in May under the supervision of Ms Grandin's associate Mark Dessing.
The company said it has received a "tremendous reception" from local authorities in China who have assisted by building associated infrastructure including a 6km asphalt access road, electricity poles and power supply and a 2.4 metre boundary wall surrounding the 200 hectare feedlot.
Dongying Feedlot manager, Darmawan BP, explained that the Japfa group of companies has been watching the Chinese beef market for a long time, ever since it started its first dairy farm in China in 2004.
However it was only in 2012 when beef prices in China spiked that a commercial opportunity presented to commence the development.
Like many others involved in the northern Australian cattle industry and live export trade, Santori is hopeful that negotiations between Australia and China to develop a health protocol to allow the export of Australian feeder cattle to China can proceed quickly.
It believes the best chance of that happening will be if the initial protocol focuses on gaining access to China for feeder cattle from the southern half of Australia below the 'Bluetongue Possible Transmission Zone' in northern Australia, to allow exports to commence as quickly as possible, and then for subsequent technical negotiations to continue to enable feeder cattle from northern Australia to access the market in future as well.
Beef Central's James Nason is in Darwin for tomorrow's NTCA conference, and will file reports in coming days. Click here to access all Beef Central's reports relating to the NTCA conference and associated events, as they unfold this week.