There's been a strong surge in feeder cattle placements recently in Darling Downs feedlots, as winter conditions across large parts of Queensland and northern NSW continue to deteriorate.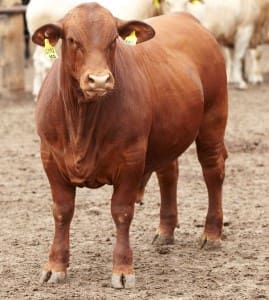 A mini-survey of five large Downs feedlots yesterday by Beef Central revealed big inflows of cattle over the past four weeks or so, and the 'house full' shingle has been re-hung outside many lots – both those offering custom-feeding services and those feeding bought cattle only.
As the extended dry conditions continue, oats crops planted on late March rain are now in trouble, and many producers are now making other arrangements.
Toowoomba reader Keith Sands, a beef producer and practising accountant, told Beef Central this week that he had recently taken a drive from his farm at Jandowae to Toowoomba via Bell, Jondaryan, Perganga and Kaimkillenbun.
"What took me was the fact that every oats crop I saw, which was quite a few, was in the same state as mine: that is, heavily-grazed  and running out of moisture," Keith said.
He predicted  that this could produce e an influx of 'half-finished' to 'almost fat' cattle coming out of an area from Roma to Taroom to Toowoomba to the coast in the next two to three weeks.
"If my own circumstances are anything to go on,  I have had cattle on oats since June 4, and I reckon my feed-on steers will be 30-40kg below the normal minimum feeder steer weight, on average," Keith said.
"Adding to the situation, it's very difficult to turn cattle back to grass after they've been on oats."
One large downs lotfeeder told Beef Central yesterday that the only empty feedlot pens around were those where the previous mobs had closed-out, and there is a bit of maintenance and pen scraping going on before the next intake.
The renewed momentum in feeding activity seen in the past four weeks may have come a little late to be full captured in the next ALFA/MLA quarterly feedlot survey (covering numbers as at June 30), due out around the middle of next month. Having said that some stakeholders said they were a little surprised at how moderate the reported Queensland number was in the previous survey, taken at 31 March.
A clear indicator of the current flow of cattle into feedlots is the point that dedicated grainfed processor, Kilcoy Pastoral Co, is understood to be heavily booked out for forward-committed grainfed kills through to the Christmas break, and is apparently currently not offering quotes.
Supply chain manager James Maclean, from Allied Beef, has noted a resurgence in bookings and producers willing to place cattle on feed and commit them to forward sale over the past three weeks.
Cattle going on feed for 100-day programs now will exit around November 7, leaving a further month or more of grainfed kills at least before southeast Queensland grainfed processors start thinking about Christmas holiday closures.
Mr Maclean said the 'oats factor' was certainly part of the current impetus being seen in feedlot placement.
"We've been moving numbers of cattle that are only 'half done' either as feeders into feedlots, or under custom-feeding programs," he said.
General manager at Kerwee Lotfeeders, Jondaryan, Brad Robinson, said inquiries for custom-feeding had increased noticeably over the past month or so, after dropping-off a little prior to that.
"We're full-house at the moment, and with our regular customers staying committed right through, it's likely to stay that way for some time," he said.
Mr Robinson said Kerwee had fielded a fair bit of inquiry from producers who had not previously fed cattle at Kerwee, from drier areas across Queensland, and more recently, northern NSW.
He agreed that producers with deteriorating oats crops, now looking for options, were at least a part of that increase in demand.
"Coming into this time of year, and being as dry as it has been, people are just assessing their options to get cattle finished, as it's become obvious they aren't going to get through winter."
Dalby lotfeeder Kev Roberts confirmed that his Sandalwood feedlot was now at operating capacity, but had had a relatively busy 15 months anyway.
"I think the processors themselves are the ones responsible for putting a lot more cattle on feed recently," Mr Roberts said.
"Teys Brothers has stated publicly that it has had up to 110,000 cattle on feed for the past six or eight months, and JBS has re-opened its Prime City feedlot, after closing for two years."
He suggested the fact that processors themselves were placing cattle on feed was because they saw profit in it, and potential for shortage of grainfed supply ahead.
"Meat sales have never been stronger," Mr Roberts said. "Owning the meat is the only place to be to make any money in the red meat production chain at the moment."
"Unless we see some profit starting to be injected back at the producing and lotfeeding end, then the industry is not sustainable in the long-term. Veteran lotfeeder Dugald Cameron once warned me of the dangers of running a feedlot business on depreciation, because one day you would wake up and all your gear will be buggered, and it's a long way back from there."
Mort & Co general manager Scott McDouall said all three of the company's feedlots were now full, and bookings were stretching further out in front.
"There's still a lot of out-of spec coming forward, however," he said.
Mort & Co's proportion of custom-fed cattle had remained about the same as it had been most of the year, at about 35 percent.
"With in-spec feeders still making 195c/kg or thereabouts, many people are happy to sell them as feeders, rather than custom-feed them," Mr McDouall said.
Another large processor-owned southern downs lotfeeder who asked not be to identified, said there had been a lull after Easter for a month or two when not many cattle moved, but that had changed dramatically over the past eight weeks or so.
"We've definitely seen a big increase in numbers again," he said.
"Feeder cattle are still fairly light, and it is harder to find those in-spec cattle we want. There's been quite a few inquiries for feeder sales, but the problem is the weight – not that many are within specification."
"It's just starting now, but some of those, at least are coming off failed oats crops, and I expect we will see a lot more of that over the next six weeks or so. A bit of rain relief might help some of the later-planted oats crops, but those planted early are in real trouble," he said.
Wonga Plains feedlot's Tristan Reid confirmed that the yard was again operating at capacity, around 9500 head, with solid inquiries continuing to flow for custom-feeding space from dry areas.
Some long-term custom-feeding clients were putting plans in place to finish cattle off failed oats programs, either for 100-days or simply to top-up.
Other intakes included cattle from destocked properties further north and west around Longreach.