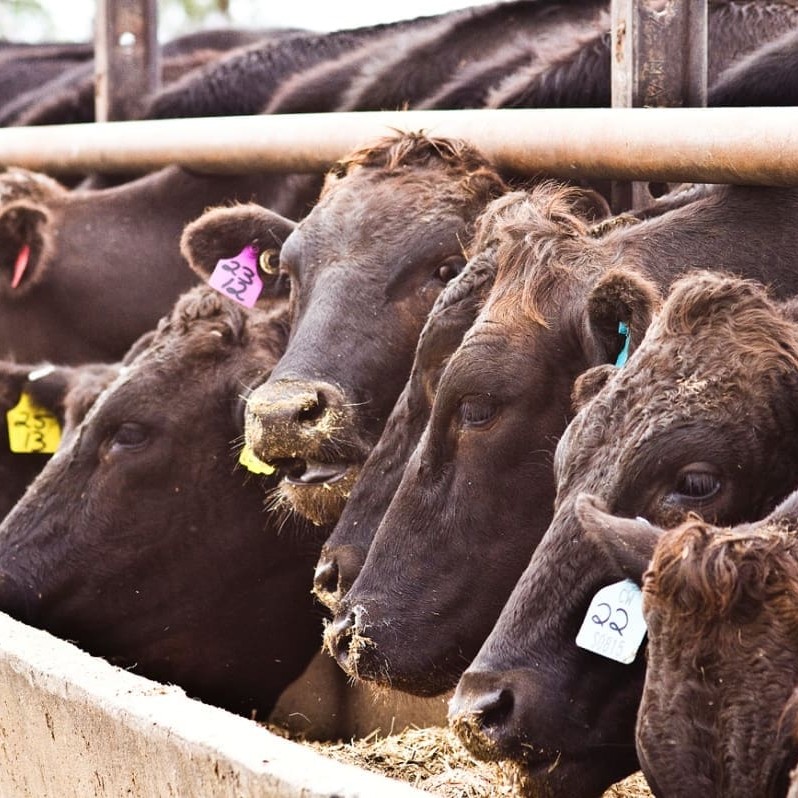 BIG jumps in production cost variables wiped-out an encouraging rise in finished cattle forward price in Beef Central's latest 100-day grainfed trading budget, calculated this morning.
Sharp increases in feeder cattle and ration prices have overwhelmed better forward prices on grainfed ox, delivering a forecast loss of $55 on cattle entering the feedlot today and closing-out in mid-October.
Using our standard set of variables (see list at bottom of this page), the latest figure is $10 worse off than this same calculation carried out a fortnight ago, on a flatback feeder steer entering a Darling Downs feedlot yesterday, and closing-out after 105 days on feed on October 15.
That's a big deterioration from a $4 net profit posted on the same exercise calculated back as recently as May 16.
Exerting the greatest influence over the outcome was a further rise in purchase cost for feeders, and higher ration cost.
After slipping to a record-low 150c/kg liveweight in our budget six weeks ago due to drought supply pressures, yesterday's allocation for the purchase of a flatback 450kg feeder steer ex Darling Downs has been lifted another 5c/kg from the last breakeven to 175c/kg, driven by the improvement being seen in the cattle market. Some crossbreds are making as much as 180c this week, while higher indicus types which some operators may be feeding for contracts are still 15-20c/kg below those rates, subject to quality and condition.
The increase in c/kg price values today's 450kg feeder steer at $787, $22 higher than our last breakeven a fortnight ago, and a huge $112 rise on purchasing the same steer six weeks ago. It's a big part of the explanation behind why profitability has deteriorated recently.
Ration price lifts again
Ration cost has also risen sharply since our last budget, jumping another $15 to $330/t, based on recent rises in domestic and export grain pricing. The start of a new calendar month also means a new ration quoting period for many feedlots.
That's a record high since our breakeven started two years ago, having beaten last fortnight's figure of $315/t and the previous peak at $310/t in January.
Today's $330/t ration price represents a total feeding cost over 105 days of $517 – a $24 rise on results from a fortnight ago.
Combined with the higher feeder purchase price, this pushes the total production cost to $1398, $50 higher than two weeks ago. That figure is just overshadowed by a record $1416 total production cost figure logged early last year, when feeder prices skyrocketed to around 200c/kg – still around 25c above where they sit today.
Cost of gain, using our chosen variables (2kg/day ADG, for 210kg gain over 105 days) is higher at 246c/kg, up 11c from last time. This time last year, the cost-of-gain was 187c/kg on a $250/t ration price, making today's figure about 32pc higher.
The variables outlined above deliver a breakeven figure in yesterday's budget of 396c/kg – another 13c/kg rise on our last calculation, but still just behind the record breakeven figure of 400c/kg calculated back in mid-January. Again, higher Indicus types may be closer to 160c in purchase value, which brings their breakeven back to 376c. But equally, in some cases these cattle might not perform as well in the feedlot, or fail to meet costumer grid eligibility.
Even in mid-May, the breakeven on flatback steers was still at 349c/kg – a 47c/kg dressed weight difference, meaning the breakeven has now effectively gone up $167 per beast in six weeks.
Forward pricing
Current forward public grid prices for 100-day ox from Southeast Queensland processors for October, week three, continue to move in a favourable direction, however. Public quotes obtained yesterday were around 380c/kg dressed, up another 10c on figures quoted a fortnight ago.
A currency worth US13c less than it was this time in May is part of that, as well as a strong likelihood of short supply of quality slaughter cattle by October. There appears to be a general desire from a range of processors to encourage additional cattle into the grainfed supply chain for the October turnoff period.
As described above, all that suggests a trading result on Beef Central's regular variables today of minus $55, $10 a head worse than a fortnight ago.
Spot market at breakeven with earlier forward contracts
Looking retrospectively at 100-day flatback cattle that went on feed back in April for slaughter this week, forward-contract meatworks rates then were around 360c/kg. That's line-ball with where the southeast Queensland processor grid spot market is today, at 360-365c. On that basis, processors buying those cattle forward were no better, or worse off than buying the same cattle out of yesterday's spot market.
Beef Central's regular 100-day grainfed breakeven scenario is based on a representative standard set of production variables, ex Darling Downs. They include a 450kg liveweight feeder steer fed 105 days; 356kg dressed weight at slaughter; ADG of 2kg; consumption 15kg/day and a NFE ratio of 7.5:1 (as fed); $25 freight; typical implant program. Bank interest is included. It is important to note that variations exist across production models (feed conversion, daily gain, mortality, morbidity, carcase specification); from feedlot to feedlot; and between mobs of cattle. For a more specific performance forecast on a given mob of cattle, consult with your preferred custom feeder.