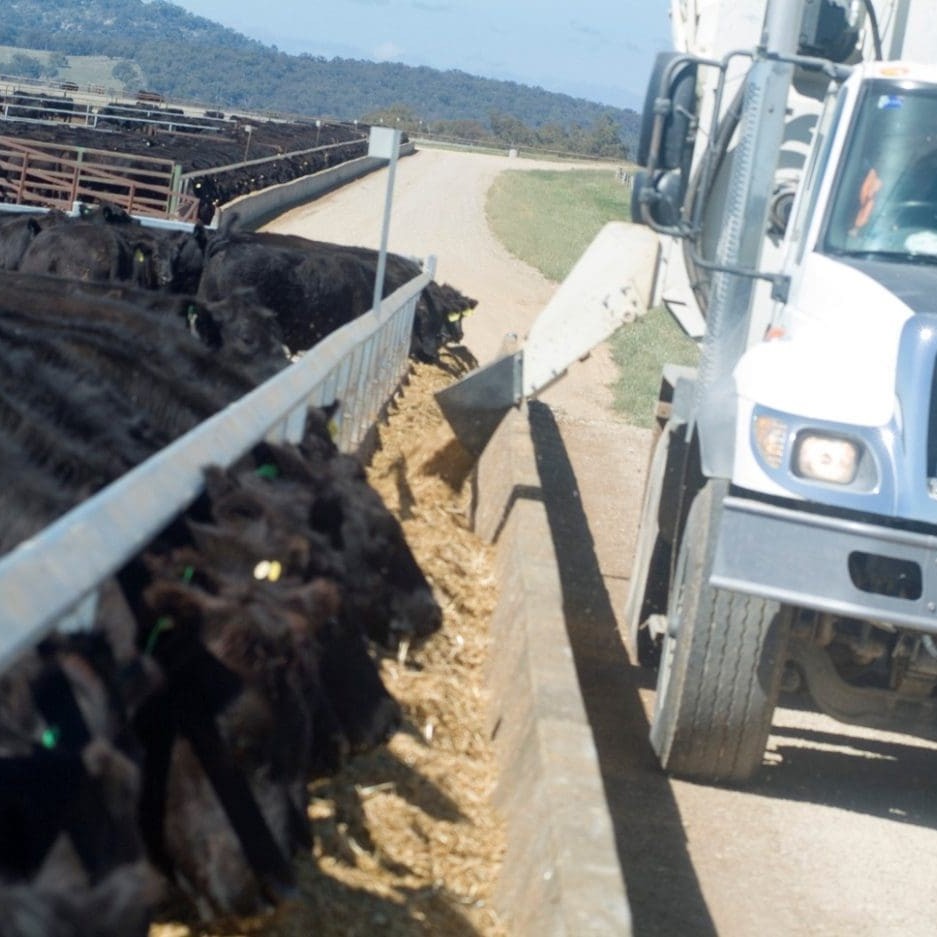 Higher new-season grain prices have contributed to a narrowing in profit in Beef Central's latest 100-day grainfed trading budget, but the good news is the result has stayed in black-ink territory.
The latest fortnightly breakeven has projected a profit of $5 for flatback steers entering the feedlot yesterday and closing-out on February 13.
That's down from a positive $21 projected profit result a fortnight ago, but the result is still light-years away from some of the big losses that were logged earlier in the year.
For example, feeding our benchmark 100-day beast was still a minus-$21 proposition seven weeks ago; and -$41 towards the end of August. At one point figures drifted towards losses of $100/head on typical Darling Downs 100-day grainfed cattle.
Feedback from large southern Queensland feedlots this week suggests numbers on feed have continued to build over the past month, but the trend may have started too late to be effectively captured in statistics in the latest ALFA/MLA industry survey for the quarter ended September 30, due in the next few weeks.
That apparent rise is due mainly to the combination of cheaper feeder price, and forward prices for finished grainfed ox in a band higher than where they sat earlier.
Additionally, as touched-on a fortnight ago, recent feedlot cattle performance has been very strong, due to stable and temperate weather conditions.
For yesterday's trading budget, we've left the feeder steer buy price (flatback steer, ex Darling Downs) unchanged at 185c/kg. Volume of cattle offered in this category is still moderate, but has not yet shown clear signs of drifting lower, despite continued dry weather. Buyers at Dalby last week, for example, were still paying north of 200c in places for representative steers, while other sales have drifted to the low 180s.
Current feeder steer prices for all descriptions remain delicately poised, however, and much will depend on weather patterns in the run through to Christmas.
The current 185c/kg value prices our trading budget steer at $832, down $23 on five weeks ago, and minus $45 from as recently as early September. The figure is $135 less than what it would have taken to buy him back in January – the high-point for the year in feeder price of $967.
Influenced by new season grain harvest, and the exhaustion of feedlot grain stocks on hand, finished ration price has been adjusted upwards this week by $10/tonne to $285/t.
While grain prices may have come back a little off the header in the past week or two, what the market is showing is a 're-balancing' of operational feed composition, in the sense that much of the grain bought earlier at cheaper rates has now been used, and the ration price now reflects more current stocks.
Typically when a feedlot has a fill-point, being a harvest period they will carry stocks through. While there is still a lot of ration price variation evident in downs feedlots ($20/t either side of our $285/t figure, in some cases), a number of feedlots appear to be kicking to a slightly higher ration price level reflective of more recent grain purchases, and perhaps some ration composition changes.
The current $185/t finished ration price represents a total feeding cost over 105 days of $446 on our trading steer, up $16 on a fortnight ago and a total production cost calculated at $1370.
Cost of gain, using our chosen variables (210kg gain over 105 days) has gone up from 205c/kg to 213c/kg yesterday. This time last year, the cost-of-gain was 187c/kg on a 250/t ration price, however it should be pointed out that feeder cattle this time in 2011 were trading around 210-215c.
To put the move in feeder price into context, the Eastern Young Cattle Indicator slumped further to 341.75c yesterday, down a full 60c/kg on this time last year. That's way out of kilter with the normal, historical EYCI highs seen around September-October (see Beef Central's two year EYCI graph on the home page), and appears to be being squarely driven by seasonal conditions in NSW, and to a lesser extent, Queensland.
All the above variables deliver a current breakeven yesterday of 388c/kg, dressed weight on a 100-day feeding exercise, up from 384c/kg a fortnight ago due mostly to higher ration price.
Current public grid prices from Southeast Queensland processors for January, week four, are around 390c/kg, delivering a slim $5 profit trading budget outcome this week.
Southern Queensland processors appear to be experiencing better trading conditions, unusually lifting a lot of grassfed grid prices a fortnight ago, in the face of rapidly deteriorating seasonal conditions in large parts of Eastern Australia and the biggest kill of the year last week.
Looking back at the equivalent Beef Central trading budget from this time last year, there was a meagre $1 profit evident in evidence. Feeder cattle back then were worth around 210c, and ration price, $250.
Spot market position
Forward contracts on cattle exiting the feedlot today, and bought forward in mid-July were around 380-390c. Breakeven on those cattle was around 390-400c, suggesting processors/traders are currently making $20-$30/head on those cattle. More to the point, any profit is probably coming from their meat sales margin, rather than forward cattle purchase, suggesting grids are less likely to lower, as a result.
By way of comparison, US reports suggest cattle feeding margins in the US feedlot sector improved nearly US$13 per head last week, leaving average processor margin losses at US$48.50/head. Average US feedyard margins were also well into in negative territory at -$35.60/head, the Stirling BeefTracker calculation showed.
Coming soon: How much can high-performance cattle bend the feedlot profit curve?
Beef Central will shortly scrutinise a nice line of 168 Angus and Ang X steers, carrying quality genetics and set-up nicely vaccination-wise, which are currently at Day-70 in their 100-day program at Charlie Mort's Grassdale feedlot near Dalby. As a sneak preview, here's a graph of their daily consumption performance to date. Their ADG is currently averaging around 2.2kg/day. On current performance, they should produce a net profit around $70/head. Stay tuned for full results after close-out in early December.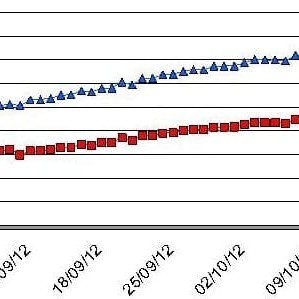 Beef Central's regular 100-day grainfed breakeven scenario is based on a representative standard set of production variables, ex Darling Downs. They include a 356kg dressed weight; ADG of 2kg; consumption 15kg and a NFE ratio of 7.5:1 (as fed); $25 freight; typical implant program. Bank interest is included. It is important to note that variations exist across production models (feed conversion, daily gain, mortality, morbidity, carcase specification); from feedlot to feedlot; and between mobs of cattle. For a more specific performance forecast on a given mob of cattle, consult with your preferred custom feeder.