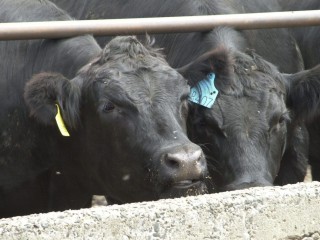 Feedlots across Australia's three east-coast feeding States have logged a lengthy period of poor livestock performance during early stages of 2011, caused by adverse weather and logistical problems.
Major operators have reported consumption rates, daily gains, net feed conversion and cost of gain down 12-15 percent for the January-March period on typical industry benchmarks.
Many were still recording poor performance well into April.
In an industry that strives for 'one percenters' in terms of gains in improvement, a performance check like that has a disastrous impact on productivity.
Several factors lie behind recent disappointing outcomes:
• The combination of prolonged and persistent wet and humid weather and boggy pen conditions since late last year, despite that fact that summer temperatures were relatively mild. Yards in the Riverina district, where wet summer conditions were less severe than areas further north, escaped the worst of the production setbacks
• Disruptions to livestock supply due to recent flooding, heavy rainfall and road damage. This forced many feedlot operators to accept feeder cattle outside normal liveweight specifications
• Similarly, on-property cattle mustering and logistical problems caused by road damage saw many feeder cattle ready for placement held over for some months before shipment to feedlots. This, combined with the abundance of grass following the summer rainfall season, has seen many cattle carrying excess condition at feedlot entry.
One large multi-site lotfeeder was pricing excessively heavier cattle at a larger 5-10c/kg discount than normal during the height of the earlier difficult supply period, in an effort to dodge the worst of the weightgain/conversion compromise.
"There's no doubt the lotfeeding industry has suffered recently as a result of too many forward cattle, but even among cattle matching our specs, performance has been disappointing," he said.
In mid-fed and longer-fed cattle, particularly, the performance lapse has also been reflected in lower meat quality grading outcomes and lighter average carcase weights.
While the production issues associated with humidity and wet conditions have now passed, there is still an ongoing challenge leading into May with feeder cattle carrying excess condition, sources say.
Consultant feedlot nutritionist Dr Rob Lawrence from Integrated Animal Production said productivity declines of 10-15 percent were fairly typical among his Queensland/NSW clients during the first quarter of 2011.
Attention will now focus on the March quarterly feedlot survey, now well overdue. Anecdotal evidence suggests that the number of cattle on feed across Australia for March will fall well below the already-low December quarter figure of 737,000 head.
A figure around 700,000 head or less has been suggested for March – that would represent a 12pc fall in numbers on the recent high point of 790,000 head reached in June last year. Main reason for the decline in activity is lack of profitability, caused by:
• high prices for young feeder cattle due to competition from grassfed producers who are faced with an abundance of grass
• continuing high feedgrain prices and
• the recent currency movement which has seen the A$ soar past US110c last week, making Australia's grainfed exports less competitive. This is now being reflected in a big drop in the market for 100-day finished cattle.