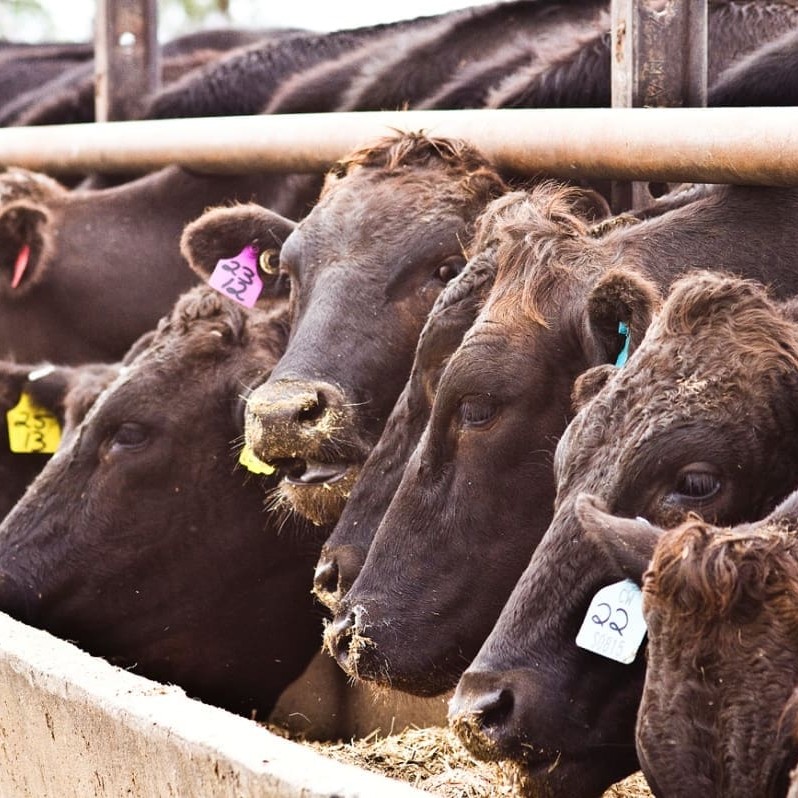 There was a modest, but encouraging improvement in the trading outcome in Beef Central's latest fortnightly 100-day grainfed breakeven calculated yesterday.
Numbers have improved from a minus-$41 position in the previous calculation published on August 23, to a much milder -$21 result yesterday, for our typical grainfed beast going on feed now and exiting the feedlot during the last days of this year's killing season on December 18.
The improved result, on a typical Darling Downs-based grainfeeding proposition, is being driven squarely by a soft decline in feeder steer price.
The late December kill schedule linked to this week's trading budget is somewhat problematic, because subject to seasonal conditions and flow of cattle, marketing options at that time can be limited, as some processing competitors may have already shut for the season. Consequently, prices at that time can get squeezed.
While there has been a significant jump in feeding cost in Beef Central's two preceding breakevens, that has been offset by an easing in feeder cattle prices applied in the trading budget formula.
Even factoring in stocks of grain bought at earlier cheaper prices by some feedlots, the current grain movements are impacting on lotfeeding profitability, using our standard 100-day set of variables (see description at bottom of page.)
Yesterday's negative $21 result is based on Beef Central's typical shortfed beast entering the feedyard September 4, and closing-out after 105 days on feed the week before Christmas.
For yesterday's trading budget, we've wound-back the feeder steer buy price by 5c/kg, to 190c/kg.
Currently, market prices for feeder cattle appear to be extremely variable between operators, with some stakeholders increasing bids this week, while others are heading the other way – a sure sign that the market is not sure what lies ahead.
It perhaps also reflects some variance in individual supply situations. For those lotfeeders with sufficient numbers around them from earlier purchases, there is obviously some reluctance to raise bids, and in those cases, rates may be in decline.
Effectively, they're saying, "We have sufficient number to see us through the Christmas period, we won't be as active in the saleyards either – but if we can get cattle at 185c, we'll take them."
The big variable ahead over the next month or so – possibly affecting both feeder prices and grain price – will be the weather.
As was clearly evident to Beef Central while tracking between Brisbane and Adelaide yesterday for the annual AMIC meat exporters conference, there is a lot of fairly dry country south from around Moree, all the way to Broken Hill. Parts of northwestern NSW, and southern and southwestern Queensland look heavily wintered from the air, and could come under pressure if there is no early seasonal break.
Given the broad spread in prices evident for feeders currently, as discussed above, we've settled on 190c/kg as our representative feeder price for this week's trading budget, based on a flatback crossbred, ex-Darling Downs.
That values him at $855, down $22 on a fortnight ago, and a long way from our January 9 year-high steer value of $967.
Influenced by current grain price pressures, finished ration price applied in yesterday's calculation was kept at $285/t, up $15/t on this same calculation six weeks ago. Downs lotfeeders are currently quoting ration prices anywhere from $270/t to +$310/t, depending on inputs, stock-at-hand and earlier grain buying strategies. Spot wheat ex downs is currently worth around $280/t.
But looking ahead, ration price is likely to be influenced somewhat by rainfall over the next month or so. While southern Australian growing areas are in good shape, northern NSW and southern Qld do need more rain to let wheat and barley crops reach full potential. So the arrival of rain, or lack of it, could come into the mix in coming months as an influence on ration price.
The current breakeven ration price represents a total feeding cost over 105 days of $446 on our breakeven steer, and a total production cost calculated at $1393 ($1417 last fortnight, the highest seen since March/April last year when grain feeders were paying 210-215c for feeders, and ration price was $250/t).
Cost of gain in the southeast Queensland market, using our chosen variables (210kg gain over 105 days, costing 391c) has lifted from 201c/kg six weeks ago to 213c/kg yesterday. That figure, contrasting with only 183c/kg back in April, is currently about 10pc more than the cost of the cattle.
All this delivers a current breakeven of 395c/kg dressed weight on a feeding exercise, down from 402c/kg a fortnight ago, reflecting the variation in feeder buy price.
Current public grid prices from Southeast Queensland processors for December, week three, are around 390c/kg. But with currency showing an easing trend and some strength in the US grinding meat market, a 400c/kg meat market might still be on the horizon this year.
Having said that, 100-day cattle going on feed in September can get caught in 'no-man's land', because they roll-out in January, which can be a period plagued by price uncertainty due to weather and seasonal plant closures.
Whenever the processing 'engine' gets turned off for two or three weeks, as happens over late December/January, it does not necessarily pick up where it left off before Christmas, and can take some time for the market forces to again find a level.
As described in our intro, the forward price applied in yesterday's trading budget translates into a trading loss of $21 a head on a current 100-day feeding proposition. Apply typical meatworks grid downgrades on shortfed cattle, and that budget could easily blow out by another $10-$15/head.
In the equivalent Beef Central trading budget from this time last year, the breakeven figure was 377c, based on a feeder steer price of 185c, still rebounding out of winter lows, before heading towards 215c around December/January. Ration price a year ago was $260. Currency value this time last year was around 105c.
Spot market position
There appears to be some processors currently looking for additional 100-day product, meaning a spot market currently around 380c+, subject to type and timing of delivery.
Cattle bought forward back in late-May, rolling-out of the feedlot for slaughter yesterday, had breakevens around 370c, suggesting they are a little in the black. On this basis, processors are likely to be in the money today for contracted cattle committed-to earlier, while for those feedlots with any non-committed cattle on hand, would be in a strong position to generate margins over and above forward contracts of anything from $10 and $50 a head on kills this week.
Beef Central's regular 100-day grainfed breakeven scenario is based on a representative standard set of production variables, ex Darling Downs. They include a 356kg dressed weight; ADG of 2kg; consumption 15kg and a NFE ratio of 7.5:1 (as fed); $25 freight; typical implant program; interest component. It is important to note that variations exist across production models (feed conversion, daily gain, mortality, morbidity, carcase specification); from feedlot to feedlot; and between mobs of cattle. For a more specific performance forecast on a given mob of cattle, consult with your preferred custom feeder.