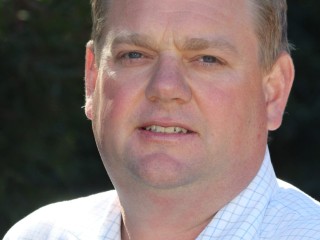 Domestic feed grain markets continue to find support at high levels as demand for wheat and barley into feedlots remains strong.
Wheat and barley are both trading about $20 above export parity. This tells us that current supply is tight for feed grains in the north, and that markets are going to stay firm for now.
However, the sorghum harvest is just around the corner and the potential of a downgraded crop could see sorghum become an attractive feed grain option.
This in turn could put downward pressure on the wheat and barley values on the Downs.
Sorghum crops can't win a trick this year. Not enough rain when it was needed and now too much rain when it's not.
Harvest is off to a rocky start with the poorly timed rain. This has been a nightmare for growers who are keen to get headers rolling but have had delays due to the excessive rain since the Australia Day long weekend.
Making matters worse, there is more rain predicted this week.
The rain is one issue but in conjunction with continued overcast humid weather there is potential to have a major impact on the quality, particularly sprouting.
Sprouted sorghum is a viable feed option; it just has lower energy than the Sorghum 1 grade.
The values of any downgraded sorghum will be determined as harvest progresses when the severity and affected tonnes become more apparent.
On the flip side, Sorghum 1 values have sky rocketed as traders, with containers and vessels to be loaded out of Brisbane, scramble to cover sales and reduce their sorghum quality exposure.
Wheat delivered Downs Feedlot is trading at $285 and Barley $290. Sorghum is currently $263 delivered March/ April to the Downs. Cotton seed for February is $270 FOT Northern NSW, with Gin spread seed April –July $210 FOT Moree.
Liverpool plains wheat is trading at $286 delivered, and Barley at $275 but trades are limited. Sorghum harvest on the Plains is still 2 weeks away. Central West NSW harvest has started for Sorghum and Corn, with no quality issues so far. Yields are lower as expected. Griffith feed wheat is trading in the mid $240's, and Goulburn Valley wheat around $274 delivered.
Prices quoted in this column are of an indicative nature only to illustrate trends and do not represent a definitive buy or sell price at a given point in time. For specific prices for your region contact the author at luke@robinsongrain.com.au or (07) 4659 0755 or twitter @lukergtgrain