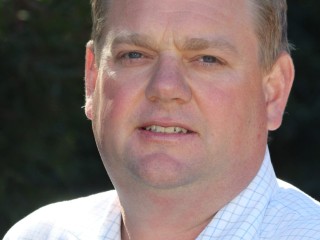 Our grain markets have seen an increase in volatility in the past three weeks, fuelled by a combination of planting rains on the east coast, dry conditions in Western Australia, the $A move below parity and wheat and corn futures bouncing around on the back of global weather forecasts.
It's that time of year again when each weather forecast released for Europe, Northern America, and the Black Sea region seems to change the fate of the crop potential and prices react accordingly.
Domestically the sorghum market has been relatively flat up until the last week or so, and now all eyes are watching, as it's currently the cheapest feed grain in Australia.
Feed wheat is trading at $230 m/t delivered Downs and sorghum is trading at $180m/t delivered Downs, so the wheat/sorghum spread is at $50. So is wheat overpriced or is sorghum cheap? This spread could narrow as lot feeders in a normal year would like to purchase sorghum at 85pc of the price of wheat, which would be a price difference of $35/mt in the current market.
Central Queensland sorghum harvest is just getting cranked up and would be 15pc completed.
The Southern Queensland sorghum harvest is all but completed, and we are currently seeing a lack of grower selling on the Downs as growers take a rain check and watch and hope for an increase in demand and price.
Liverpool plains sorghum harvest is about 75pc completed and finishing off fast.
The Liverpool Plains is seeing strong demand for wheat and barley, but like all ports on the East Coast, export demand seems stronger. Barley is trading $205 m/t and wheat delivered feedlot $220. The lack of wheat and barley sellers could see consumers move toward sorghum in the ration as it is more freely available.
In the Riverina area barley is trading at $180 delivered feedlot and $200 for wheat. Victorian markets have seen an increase in demand again from exporters accumulating wheat and barley for nearby vessels. This has kicked the Victorian feed market by $15/mt. The Goulburn Valley is at $220 for wheat and barley has limited interest.
New crop prices have increased, much to the relief of growers, and may encourage further planting on ground that was potentially going to be fallowed.
However the rise in prices has only resulted in a small amount of forward sales by growers.
Consumers remain largely absent from the new crop wheat and barley markets at this stage, being more focused on the supply requirements for the next few months.
The Northern Hemisphere weather markets will likely continue to dominate price movements over the next few weeks, and following that we'll have the harvest reports to look forward to.
Prices quoted in this column are of an indicative nature only to illustrate trends and do not represent a definitive buy or sell price at a given point in time. For specific prices for your region contact the author at luke@robinsongrain.com.au or (07) 4659 0755 or twitter @lukergtgrain