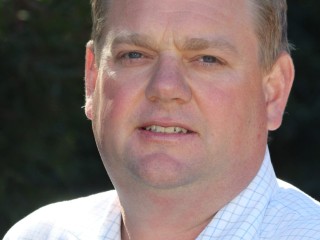 These are crazy times with global and domestic grain markets producing a massive rally on the back of heavy drought impacts on the US corn crop.
Around 30 percent of the US crop is now seen as 'poor to very poor' as a result of the crippling drought and heatwave that has hit the Midwest in the past month.
Growers in large areas of southern Illinois and Indiana are reporting that crops will not be harvested. Even irrigated crops are struggling because of the extreme heat.
Last night the USDA wiped 46.2 million tonnes from its supply estimates for this year's harvest, leaving 360 million tonnes looking for a drink.
Unfortunately there is little in the way of crop saving rain forecast for the US corn and soybean crops.
US spring wheat production is expected be higher on the back of good rains in the northern parts of the US.
Our markets have seen a massive jump on the back of US corn with prices for sorghum up $50/mt from the start of June.
Feed wheat has also had big gains with delivered downs up $35 in the past month.
Currently feed wheat delivered downs is $260/mt for July and new crop feed wheat at $275/mt delivered downs for January.
F1 barley on the downs is at $245 and sorghum at $235 delivered downs has been trading.
Cotton seed is about $190/mt delivered downs. Liverpool Plains has sorghum buyers at $210/mt and feed wheat at $250/mt.
In the Riverina barley buyers are at $210/mt, and Goulburn Valley district in Victoria at $240 for barley delivered, new crop at $255/mt, and feed wheat buyers at $285/mt with limited sellers.
Melbourne has F1 barley buyers at $252/mt and Gippsland barley is trading at $267/mt.
Prices quoted in this column are of an indicative nature only to illustrate trends and do not represent a definitive buy or sell price at a given point in time. For specific prices for your region contact the author at luke@robinsongrain.com.au or (07) 4659 0755 or twitter @lukergtgrain