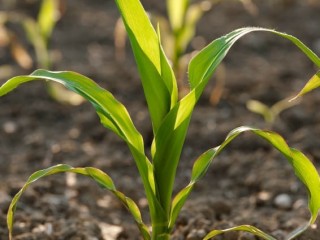 While a big corn planting has been forecast in the US this year, cold and wet weather across the major growing regions is impacting on plantings, and could limit the eventual crop size.
By May 1, only 13pc of intended US corn plantings were completed, compared with the same time last year when 66pc of the crop was in the ground.
Rising global corn prices have prompted a 1.7 million hectare increase in 'intended' corn plantings among US producers, with the USDA'S World Agricultural Supply and Demand
Estimates forecasting plantings in 2011-12 to lift 5pc year-on-year, to 37.5 million hectares.
Barring further weather delays, the expanded corn planting could produce a 9pc jump over the same period for US corn production, to 340 million tonnes.
Corn prices are expected to increase in 2011-12 at a range between US$140-$165/t, according to USDA. While corn use in the US is expected to remain steady on 2010-11 at 294 million tonnes, closing corn stocks for 2010-11 are estimated at 57pc below the previous year, and the US will start 2011-12 year on significantly reduced corn supplies. This ending stock estimate is higher than pre-report figures from US market analysts.
Higher corn prices will certainly impact the US livestock feeding sector, and would also flow-on in Australia, analysts say.
A large-scale Darling Downs lotfeeder has been monitoring the situation in the US closely, noting a major rise in US corn and wheat prices overnight.
"US growers certainly have an intention to grow a lot of corn this northern hemisphere summer, but they are way behind on their planting schedule, and that's where the main concern lies," he said.
"It's one of a host of reasons for the latest price rise. If there are any further disruptions to planting, we could see US prices get pretty volatile, and that could only force up feedgrain prices in Australia, if it gets too dear."
The contact said despite the big move in US grain prices overnight, prices in Australia had 'hardly moved', which was probably due to the impact on export activity of the high currency value.
"Obviously there's still plenty of export happening, but it's taken the edge off the Australian market. Everybody is looking to buy the cheapest product," he said.