SELLERS pegging their asking prices higher and weight on the bid side this past week both spurred higher transaction activity and drove sharp rises in local and offshore markets which, after mid-week, began to ebb Thursday morning.
Price-leading trades on the CGX (Clear Grain Exchange) platform last week and early this week booked wheat not uncommonly $15/tonne ahead of published bids; traders also reported CGX-listed May sorghum changing hands at prices they said set new levels.
CGX managing director Nathan Cattle said Wednesday's volume of activity, over 28,000t traded, was high and May 2019 likewise had seen strong price discovery occurring in its marketplace.
Wheat, barley cottonseed lead firming market
Wheat and barley prices for delivery to the Darling Downs over June and July were up another $20-25/t, wheat $425-430/t tracking now about $10/t over barley.
Sorghum nearby saw thin trade, though ex farm transactions would indicate delivered Darling Downs value in the range $355/t to $365/t.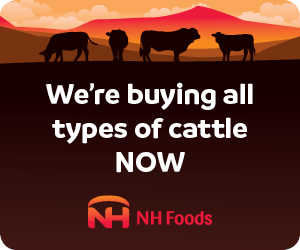 Delivered Downs new crop wheat quotes early this week were $25/t firmer than last week's low-to-mid $370s/t price.  Barley new crop differential has been around a $30/t spread under wheat.
Cottonseed turned north this week particularly from Murrumbidgee Irrigation Area (MIA) gins, as in a possible rerun of last year's gin market they suddenly saw a surge in the value of their inventory caused by emerging fodder desperation in the north.
Woodside Commodities manager Hamish Steele-Park said the volume trading was small, but prices were up this week.
"Firmer grain values and the dry weather outlook has added $10-15/t to cottonseed over the past week," he said.
"MIA prices have risen the most, quoted now at $460/t ex gin; Moree $520/t ex gin."
Season 2020 bid Moree cottonseed this week was $400/t ex gin but not offered at this stage.
"Water for next year is a real issue with crop likely to be significantly down, unless heavy winter/spring rain puts water in dams."
Next year's cotton crop could be half this year.
Northern NSW feeders tough winter looming
Tamworth-based Norco trader Simon McDougall said the cold snap this week was a taste of tough conditions emerging over winter for those feeding livestock in New South Wales.
"The drought rolls on for graziers and, particularly in the New England, they have some of the greatest challenges ahead of them in their lifetimes.
"While the Liverpool Plains probably at the moment is a glass half full, it will want a lot of luck through the course of winter and spring.
"Even though the two districts are not geographically far apart, we've got quite different climatic situations.
"There's a chance of some forage and a crop on the plains, but the New England is in a world of hurt."
ASX eastern wheat futures price consolidates
Building on the $25/t rise mid-May the ASX eastern wheat (WM) January 2020 futures continued to traded firmer amid uncertain Australian conditions and rising US agricultural commodity futures.
Open interest at the close of business 29 May 2019 has risen to 9084 lots when settlement price was $359.50/t; on 22 May it was $330/t and on 15 May, $305/t.
The January 2020 barley open interest on 29 May 2019 was 201 lots and the settlement price was $320/t; on 22 May was $280/t and on 15 May, $261.50/t.