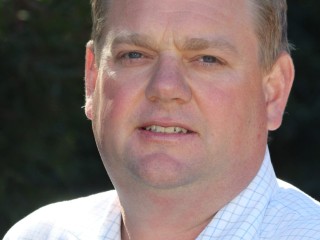 Grain markets on the east coast have been gathering momentum as prices continue to head north with the end of the wheat and the barley harvest.
We normally see the price of grain falling during the harvest, but this year, with feedlots operating at full capacity and grain in high demand, it has been a seller's market.
Growers have been selling to help cash flows, but with reduced yields and little rain allowing harvest to flow smoothly and quickly, there has been none of the downward pressure on growers to sell grain at lower prices that we might normally see.
As a result it's been tough few months for lot feeders trying to purchase grain in a market where prices have firmed every week.
Sorghum has been all the talk in local markets with a hike in prices of over $40.
As an indication, in late-September growers were being quoted $270/t delivered Downs for new crop March/April 2014. Today they are being quoted $315 delivered Downs for the same period.
Growers and buyers have plenty of questions: will the price keep rising? How many tonnes are planted? Will we see some decent rain before the end of the planting window? What will China's demand or Australian sorghum be in 2014? Will this 10-day weather forecast ever be bloody right?
In answer to some of those questions, I believe that 70pc of the Downs is now planted, and 80pc of the Liverpool Plains is planted. CQ still needs 40-50mm to see a good plant although their optimum time for planting is prior to the second week of February.
Rain in the next three weeks could see us produce 1.6 million tonnes of sorghum on the east coast of Australia. Historically Australian sorghum crops have ranged between 1m-2.5m tonnes.
Wheat on the Downs has been trading to lot feeders this week for January delivery at $328 per tonne.
Barley on the Downs is for $312 (January delivery) and new crop sorghum for March /April delivery Downs is selling at $315.
Cotton seed is still in high demand from drought-feeders and is currently trading delivered Downs at $540/t. Some decent rains would see this price drop overnight.
New crop cotton seed April 2014 is trading at $370 delivered Downs.
Liverpool Plains wheat delivered is trading at $288, with good demand still for barley on the Liverpool Plains at $265.
In Southern NSW in the Riverina area, wheat is trading at $255 and barley for January is trading at $230. Goulbourn Valley wheat is trading at $270 with harvest in full swing and barley trading $225.
Western districts wheat is trading in the $270's and feed barley at $230. South Australian wheat is trading at $266 delivered, and barley is trading in the $190's farm.
Freight from South Australia to Queensland about $130 per tonne via truck so grain from the south is a few dollars away from working into the Downs which as mentioned is trading at $312 delivered.
Hope you have a safe and wet Christmas.
Prices quoted in this column are of an indicative nature only to illustrate trends and do not represent a definitive buy or sell price at a given point in time. For specific prices for your region contact the author at luke@robinsongrain.com.au or (07) 4659 0755 or twitter @lukergtgrain