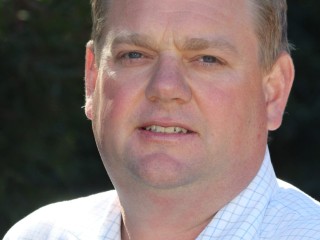 Wheat and barley prices have jumped in recent weeks as growers maintain a close hold on farm-stored stocks. Many are reluctant sellers at current prices and are only selling the odd parcel of old crop.
Recent weather has been favourable with good reports of healthy emerging winter crops on the east coast, but this has still not provided a catalyst for growers to sell more of last season's grain. Maybe the new financial year will trigger some new selling activity?
As the saying goes, a "rising tide floats all boats", and the upward trend has also pulled the price of sorghum higher. However, while wheat trades around the $235-$240 level on the Downs, sorghum could still be considered cheap at $190 delivered.
This is causing a shift in feeding rations towards more sorghum and less wheat. Barley is trading in smaller parcels between $227 and $235, depending on the quality and delivery period.
The Australian wheat crop last year was one of our biggest, and, combined with the large carryover, there should be plenty of stock around.
However, stock data released this week showed a 16 percent decline in wheat stocks from April, leaving 15.93 million tonnes now stored in Australia's bulk handling facilities. Of this, 4.76Mt is feed grade and the balance is milling quality for human consumption.
Bulk and container exports are continuing at a good pace.
Offshore markets continue to experience volatility at the hands of weather in the Northern Hemisphere and the usual global economic ups and downs.
The US crop is entering the critical pollination stage of development, when good moisture, warm days and cool nights are crucial for good yields.
Some Southern areas of the corn belt are experiencing hot and windy conditions, while others have just received some much needed rain. The development of the corn crop during the next month could cause massive swings in offshore markets, but our local prices might not reflect the full price movements.
Domestic prices in Victoria are seeing wheat into Melbourne trade at $245/t and $230/t into the Goulburn Valley area, Barley values are $225 and $220 respectively. Southern NSW is around $205 for wheat and $185 for barley into the Riverina. Sorghum into Newcastle has buyers at $205 and delivered Brisbane sorghum should trade around $210 for July.
Prices quoted in this column are of an indicative nature only to illustrate trends and do not represent a definitive buy or sell price at a given point in time. For specific prices for your region contact the author at luke@robinsongrain.com.au or (07) 4659 0755 or twitter @lukergtgrain