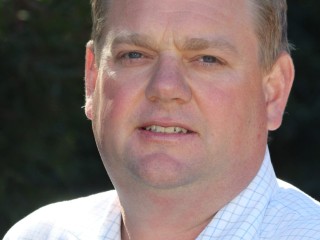 The domestic feed market continues to bounce along with periods of volatility thanks to the usual global market influences of weather and supply changes.
Old crop feed grain supplies in the Northern Hemisphere have been thought of as relatively tight for the last six months or so.
But the US department of Agriculture threw a spanner in the works with its recent stocks report, which revealed a surprisingly higher amount of corn stock on hand.
The off shore futures markets went into freefall on this news, and our markets softened too, but not by the full amount.
Now that the much anticipated stocks report data has been digested and priced into markets the next influence has been weather.
Overall it's pretty cold in the Northern Hemisphere. In Canada the wheat sowing is behind schedule because there's too much snow. On the US plains a nasty frost has hit crops coming out of dormancy. This has seen wheat prices recover some of their losses.

There are plenty of traders and consumers who wanted to see the wheat market take a dive so they could get some more purchase coverage.
Hampering this plan is the grower who has some wheat on farm, but won't sell at theses lower values.
Furthermore, there's also good demand offshore for our wheat and grain traders, with stock that was bought at harvest, having trains, containers and boats that need to be filled and utilised, keeping it away from the domestic markets.
The international demand for our grains is now, not in six months, so they're "making hay while the sun shines".
On the sorghum front, harvest continues with the odd rain delay, which seems to be a continual frustration in certain areas.
The quality seems to be improving slightly compared to the earlier harvesting efforts that yielded a sprouted mess. Sorghum prices are strong. China can't get enough of our sorghum. And it's not going there to feed animals as you'd expect, they're actually making wine out of it. They love our "sweeter" tasting sorghum.
This wine demand is keeping prices way up above where we could sell it to our usual international customers.
The high sorghum prices, which are only $15/mt cheaper than wheat, are keeping sorghum out of most feed rations locally.
The barley market is rather steady and sluggish without the volatility of wheat and sorghum. Demand is only intermittent and the sellers, either trade or grower, will only part with their stock at numbers above $280 onto the downs.
Wheat values on the downs have been around $275, barley a whopping $285 and sorghum a strong $260. Into NSW the Liverpool Plains wheat market is $265, and barley around $260. The Riverina district delivered wheat is at $235, and barley $230. While in Victoria's Goulburn Valley wheat is seeing buyers at $255 and barley at $235. These prices illustrate the higher demand for feed grains in the North.
Cotton harvest is under way so new season cotton seed will be available shortly. The market has been relatively flat with little change in values for the last couple of months. Robinson Grain can help you with new season cottonseed supply inquiries.
Prices quoted in this column are of an indicative nature only to illustrate trends and do not represent a definitive buy or sell price at a given point in time. For specific prices for your region contact the author at luke@robinsongrain.com.au or (07) 4659 0755 or twitter @lukergtgrain