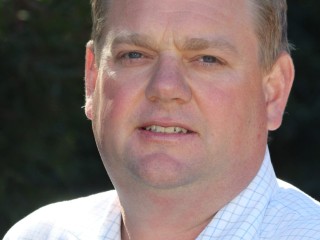 Grain markets continue to tick along at strong values with demand for feed grain increasing rapidly from lot feeders and feedgrain consumers.
Buyers are facing tough decisions in the north regarding wheat and barley purchases.
Harvests are in full swing and demand for grain to feed cattle over the next two to four months is intensifying.
The weather is also playing a bigger role every day with the lack of above average spring rains that were promised not so long ago seeming to be sliding away.
Sorghum is also being planted now for harvest in March/April next year which is also putting pressure on feed grains.
The barley harvest in Queensland is nearly finished. It has been a swift harvest with the dry conditions, quality is okay and mostly F1, although tonnes are trading directly into feedlots.
The New South Wales harvest is under way and yields are mixed. The bulk of the crop will be in central and southern NSW which is shaping up to be a massive harvest. Barley will be trucked north from the southern NSW and Victoria to cover the shortfall in Queensland.
Southern growers are seeing pressure on their markets as they prepare for a big yielding harvest and limited export demand.
The wheat harvest in Queensland and Northern NSW is about 20 percent completed.
Central Queensland is all but finished quality has been ASW1 and APW1 which will make its way into feed market.
The bulk of the wheat will start next week in Queensland and Northern NSW. Currently high protein wheat been reported with screenings but low yields, Buyers will have to watch the quality and high protein that is currently been harvested to make sure they pick up wheat from the header.
Markets on the Downs delivered feedlot for wheat are trading at $305 with barley trading $280/t.
Prices quoted in this column are of an indicative nature only to illustrate trends and do not represent a definitive buy or sell price at a given point in time. For specific prices for your region contact the author at luke@robinsongrain.com.au or (07) 4659 0755 or twitter @lukergtgrain