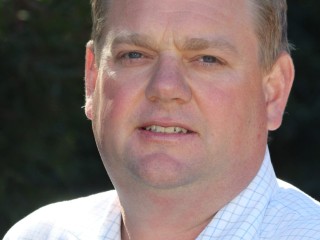 To date the weather in most parts has been kind to growers with harvest in full swing.
The wheat and chickpea harvest in Central Queensland has finished while further south the harvest on the Western Downs is 75pc completed and inner downs is 35pc completed.
Excellent yields have been reported from growers.
The harvest has moved over the border into northern NSW where it is now around 35pc complete.
A rough estimate of the grades being harvested is 30pc ASW, which is a low protein wheat under 10.5pc protein; 30pc APW1, which is 10.5 to 11.5 protein, and 30pc H2 which is maximum 13pc protein, and 5pc prime hard. Prime hard wheat is currently trading at a $120 premium to ASW wheat.
While there are higher amounts of H2 type wheat being received than expected in the north, there is potential for protein levels to be lower as the harvest moves southward where there has been a softer finish.
Growers are selling grain off the header that is surplus to their storage capacity. Although this supply of grain is being picked up more cheaply by the consumer, grain that is left in the growers' storage after harvest will be slow to come to market and a premium will be expected by the grower to get a return for storing the grain. Accumulating grain immediately post-harvest can prove challenging while many growers take the opportunity to get away to recover from the pressures of harvest.
Globally wheat values have been under pressure with Russia and the Ukraine the cheaper sellers. Harvest pressure and the inability of Australia to compete has resulted in domestic low protein prices sliding. Lot feeders are taking advantage of this by buying low protein wheat at values that are making growers frustrated and reluctant sellers.
Current values trading in the feed market delivered downs at $208 for November delivery of ASW wheat, Liverpool Plains is trading at $210 November for wheat, the Golden Valley is trading at $200 for January delivery and SA trading at $217 Jan for ASW Feed wheat.
Barley is trading at $6-$10 below wheat and sorghum is still trading at a $10 premium to wheat on the Downs.
Prices quoted in this column are of an indicative nature only to illustrate trends and do not represent a definitive buy or sell price at a given point in time. For specific prices for your region contact the author at luke@robinsongrain.com.au or (07) 4659 0755 or twitter @lukergtgrain