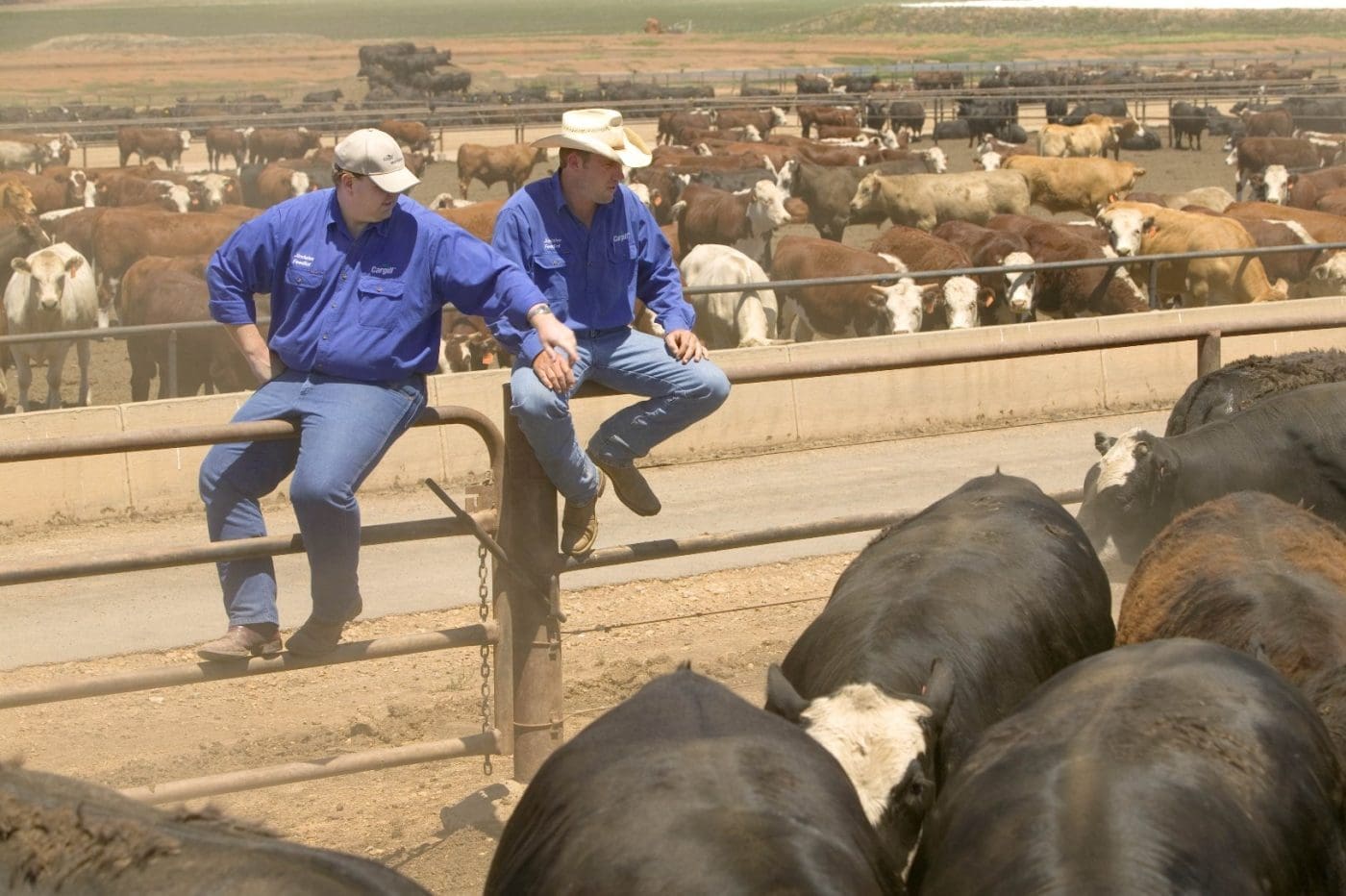 UNCERTAINTY surrounding coronavirus is bearing an influence on Beef Central's latest monthly 100-day grainfed trading budget calculated this morning.
Both forward contract finished grainfed cattle prices and feeder cattle prices have softened in the past week, delivering a result not dissimilar to our previous monthly trading budget calculated back on February 18.
Using our standard set of variables (see full list at base of page), we've arrived at a $139 loss on our typical 450kg feeder steer entering a downs feedlot today, and closing out after a 105 day program on June 7 – slightly worse than the loss of $131 forecast a month ago.
Wild ride for feeder prices
Since our last budget report a month ago, when flatback heavy feeder steers meeting our chosen spec were at 370c/kg, the market rose to a record 400c/kg (in places, even higher) for a period, before settling again to today's quote of 375c/kg. There are still some quotes in the market above that rate for certain cattle, but the general trend is lower.
That clearly reflects caution among stakeholders in regard to coronavirus, and global uncertainty (and even negativity) about what lies ahead for grainfed beef.
Today's feeder quote remains within a whisker of the all-time high feeder price reported in this nine-year set of data, when it high 380c/kg briefly back in July 2016 during a time of serious shortage.
With numbers on feed now evidently significantly lower than where they were two months ago (one veteran supply chain member believes cattle on feed at the end of March in Queensland and NSW yards may be down as much as 25-30pc from the December quarter figures), it is difficult to establish whether changes in outright demand for feeders is also softening feeder prices. Some say it is predominantly the grazier-owned, retained ownership feedlot cattle that have dissolved, with company-owned cattle showing much smaller declines.
Today's feeder price remains 5c above this time last month, despite the market gyrations. For comparison, this time last year, feeders had sunk to 260c/kg, in the depths of the drought-driven slump in prices, as feedlots remained near capacity, and as recently as December's budget were still trading at 310c/kg.
Ration prices softer
For today's budget, we have lowered ration price by $10/t from a month ago, to $470/t. Big variances remain in ration prices offered by custom feeders, however, with quotes this week anywhere from $470/t to $500/t. That's dependent mostly on wheat/barley composition, with wheat-based rations at the dearer end. Grain Central's Friday feedgrain focus report quoted the free-on-truck barley market of trans-shipped southern Australian grain out of Brisbane and Newcastle, the previous week around $340/t, rising around $30/t by Friday to around $370/t for May delivery.
The sharp rise in the barley market was driven by the collapse in the Australian dollar, which re-ignited export demand, traders said.
If we had calculated our trading budget rations as recently as a fortnight ago, ration pricing would have been more like $450/t, but since the rise in barley price that's occurred, that is now $20/t dearer.
Total feeding cost in today's budget is $736 ($752 last month), and a total production cost (feeder steer purchase cost plus feeding cost) of a record $2538.
Cost of gain is slightly higher than last month at 351c/kg, based on our standard steer gaining at 2kg/day, consumption 15kg/day and a NFE ratio of 7.5:1 (as fed). Worth noting is that recent Downs feedlot performance has been compromised somewhat by earlier wet weather, with some respiratory issues about.
All that delivers a breakeven in today's budget of 719c/kg on our standard rate of gain of 2kg/day, and for better-performing cattle gaining at 2.2kg/day, 697c. Compare that with a 717c/kg breakeven on the standard beast a month ago.
Forward contract prices soften to 680c/kg
Forward contract prices on 100-day ox offered by processors are also reflecting the current uncertainly about global beef markets under coronavirus. For today's budget we have quoted 680c/kg. While that is the same figure as a month ago, the market in fact went above 700c/kg in the period in between, before settling again. Today's figure is still a record-high for this data-set, however.
All that delivers a loss of $139 on a 100-day feeder steer entering the feedlot today, and closing out on June 7. For high-performance cattle gaining at 2.2kg/day, today's loss if $63/head, up from $55 last month.
Forward contract cattle bought earlier
For grainfed cattle forward-bought back in late November for slaughter this week, their contracts were typically around 620c/kg. Last week 100-day steers being bought on the spot market were still 680c/kg, but today the market is back to 620-625c. That suggests processors last week were about 60c/kg better off on forward-bought cattle, while this week, the advantage has all but disappeared.
Beef Central's regular 100-day grainfed breakeven scenario is based on a standard set of representative production variables, ex Darling Downs. It is built on a feeder steer of 450kg liveweight, fed 105 days; 356kg dressed weight at slaughter; ADG of 2kg; consumption 15kg/day and a NFE ratio of 7.5:1 (as fed); $25 freight; typical implant program. Bank interest is included. It is important to note that variations exist across production models (feed conversion, daily gain, mortality, morbidity, carcase specification); from feedlot to feedlot; and between mobs of cattle. Equally, there can be considerable variation at any given time in ration costs charged by different custom-feed service feedlots. Click here to view an earlier article on this topic. For a more specific performance assessment on a given mob of cattle, consult with your preferred custom feeder.