INNOVATION, unity and information flow are among the key ingredients that give the Australian beef and feedlot industries a competitive edge and point to a sustainable future.
That was the broad consensus of a panel of industry leaders who discussed the industry's strengths and weaknesses at the lotfeeding sector's Smart Beef 2019 conference in Dalby, Queensland.
Elder's Killara feedlot general manager, Andrew Talbot, moderated the session with panellists: Mort and Co livestock manager, Brett Campbell; Palgrove general manager, Prue Bonfield; Teys Australia value chain general manager, Tom Maguire; and Ben Nevis Angus stud owner, Stuart Halliday.
Highlighting the change and innovation that had underpinned the industry's advancement, Mr Maguire said the meat industry today was almost unrecognisable to the industry he joined 14 years ago.
"Brands today are completely different. Now we have umbrella brands and different brands across grain, grass. We cook meat for customers. We do retail-ready steaks that go into dark storage in Shanghai and have 100-day shelf life. We weren't smart enough 14 years ago to think about that," he said.
Mr Maguire said innovation was the name of the game and Teys was undertaking a number of innovative projects to advance the business.
"One is that we will follow the lamb industry and try to automate beef cutting. That is going to take us five to seven years. We are building a big centre in Rockhampton. That is not about saving labour so much but is about improving yield return because if we don't grow revenue in the business our high costs will get us into trouble," he said.
"The other exciting project is based at Wagga Wagga. We are trying to take the energy challenge head on and take that plant off the grid. We know enough that it can be a net energy generator. One of the amazing opportunities we have is that we can be a base load energy generator as well as a meat processor."
Mr Maguire said the processing sector had to embrace technology and become much more exacting in the field of measurement.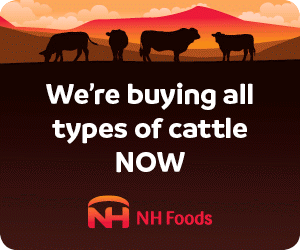 "All the measurements we do now that give a grading result are done by humans. We need technology to be able to do that so we can become a lot more precise and give better feedback," he said.
"We have been working with x-ray and cameras. We had a big win at Ausmeat a month ago and there is now a pathway for getting these cameras approved for doing MSA and Ausmeat grading. We will be doing that at Wagga Wagga and Beenleigh before the end of the year.
"At the moment meat processing plants are big averaging factories where they can only manage a batch of cattle that go through a boning room. We are working on different technologies at the moment to give individual results to the customer which will really transform how meat processing works."
Mr Campbell said the progressiveness among producers, backgrounders and growers supplying the feedlot sector was a strong point of the industry which bode well for the future.
"There has been an ability to adapt and pick up change that can help in terms of weight gain or performance in the paddock. We try to provide a level of feedback that is helpful to producers. Generally, the older and younger producers are picking up any changes they can make," he said.
Ms Bonfield said the unity of the Australian beef industry gave it a marketing edge.
"Australia got together early and thought about the cow/calf producer right through to processing. We are all on board, and that isn't the case in other countries. It is a real competitive advantage for Australian beef. We have taken the bull by the horns and got all our sectors together," she said.
"That becomes a competitive advantage because processors rely on brands, they rely on flow through supply chains that increasingly will be based on sustainable practices, they will be based on carbon neutrality.
"If we think of what our industry has done in terms of market access, FTAs, we are the small brother but we have learnt to turn that to our advantage and be flexible, provide product no-one else can, fill market niches."
On the issue of changing consumer preferences and attitudes, Ms Bonfield said it was always important to consider other people's opinions.
"It is really easy to look internally, but we sometimes forget about social licence. We won't be here in 20 years if we don't take more care of that," she said.
Mr Maguire said that rather than seeing evolving consumer demands as a threat, the industry should see them as an opportunity to tap into a changing market.
"The data is telling us that a bunch of people are calling themselves "flexitarians" – they opt for meat meals, but there are one or two days a week when they will deliberately go and get something that is not meat. They do that because they think it is better for them or better for the environment," he said.
"Rather than it being a threat, the opportunity for us is how we get those people to pick our product up? We can demonstrate that our natural product meets their needs. It is a real opportunity for us to get out there and show our credentials."
Mr Halliday said the feedback of information down the supply chain to producers was crucial for the industry.
"If we have better information flow back, then as a seedstock producer I am able to get validation on the decisions I am making. I will then help the next part of the supply chain by making a much better animal," he said.