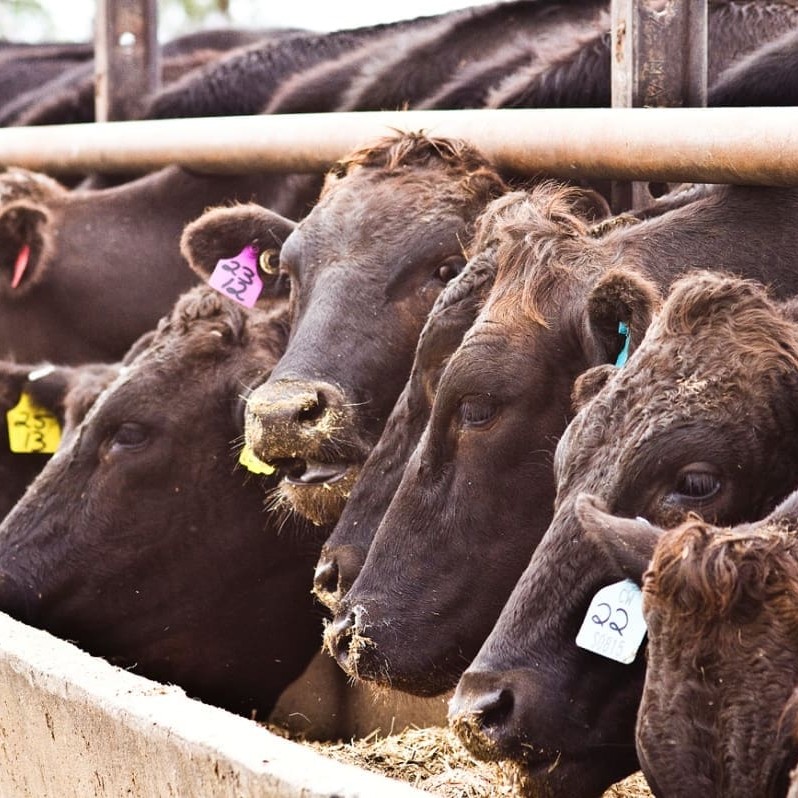 The current woeful trading conditions for grainfed cattle showed little sign of improvement in Beef Central's latest fortnightly breakeven and profit projections on 100-day cattle calculated yesterday
A trading budget based on Beef Central's standard 100-day grainfed beast placed on feed yesterday and exiting the feedyard in June, week two, suggests a result of negative $30 to negative $60, depending on sell prices applied.
While the end result has changed little from numbers crunched a fortnight ago, some of the variables have moved a little within the formula.
The latest result continues a sequence of poor trading budget outcomes, evident since the recent high-point back in late October when we projected a +$1 trading result.
As illustrated in recent Eastern Young Cattle Indicator movements, young cattle values have softened considerably since the start of the year. Yesterday's EYCI figure of 381.75c/kg was down 10 percent on the 2011 year closing figure.
But while feeder cattle are becoming cheaper to procure, and there has been a little softening in ration price, forward prices on finished 100-day ox are tracking south as well, driven by the hard A$ and flat North Asian demand.
For yesterday's calculation, the buy price for a crossbred steer ex Darling Downs was pencilled-in at 190c – back another 5c on a fortnight ago and a 25c/kg drop from calculations made on January 9. That's worth about $112 a head on a 450kg feeder steer, or to put it another way, that steer six weeks ago was valued at $967, but is now down to $855.
With few limitations on feed availability in many areas again this year, many cattlemen that would normally turn steers into feedyards will be checking their sums, and at offer prices around 180c, will be tempted to take them through on grass to bullock weights.
Two months ago, there were still hefty premiums evident for turning steers off as feeders, rather than retaining for grassfed ox. Feeder steers then were worth 230c/kg, while grassfed ox were fetching 340c.
The sums look a lot different today, however, with 180c being indicative rates for feeders, versus 330c deadweight/175c/kg liveweight for grassfed ox. That represents no premium for feeders whatsoever. The conclusion is based on the assumption that the producer involved can handle the cash-flow implications, of course.
More on this exercise next week.
Getting back to this week's trading result analysis, finished ration price in yesterday's calculation eased $5/t to $245/t. While there has been little material change in the ration market, the adjustment more reflects the effort by lotfeeders to make forward prices appear a little more attractive by tightening-up their position in relation to ration-pricing. Having said that, some feedlot managers with access to flakers may be starting to buy some new-season sorghum at prices around $175/t, delivered.
Total production cost yesterday was calculated at $1330, about $30 south of February 9 figures, based on flatback feeder steer purchase plus typical feeding program, and a 1pc mortality rate in the yard and typical implant program.
That presents a breakeven figure of 377c/kg dressed weight, down from 386c a fortnight ago, for 100-day grainfed steers going on feed yesterday and closing-out June, week two.
Forward pricing on 100-day cattle remains a moving feast, as the market struggles to find solid ground. Bids range from 360s to 370s, with a lot of choppiness still evident. That's back 10c from a (still wide) range from the low 370s to 385c/kg a fortnight ago, and forward sale prices of 400c/kg applied in our January 9 assessment.
The better-end of the current forward price range for May (i.e. 375c/kg finished steer price), indicates a trading loss of $20-$30 a head, while at low 360s, the loss accumulates to better than $60 a head.
That's an unsustainable position from a lotfeeding sector point of view, given the recent sequence of poor results.
Grainfed spot price
Given yesterday's processor grids for spot market 100-day grainfed ox among southeast Queensland plants worth 360-370c, cattle bought forward back in mid/late October for slaughter this week had breakevens around 395c. Those circumstances are currently delivering a truly frightening loss worth about $89 a head for a typical export processor.
The recent December quarterly feedlot survey figures reflected the mood among lotfeeders during the last quarter, when the A$ started to soften and international inquiry started to re-emerge again, leading to good contracts being put out and cattle flowing into feedyards during October-November.
• Beef Central's regular 100-day grainfed breakeven scenario is based on a representative standard set of production variables, ex Darling Downs. They include a 356kg dressed weight; average daily gain of 2kg; consumption 15kg and a feed conversion ratio of 7.5:1 (as fed); $25 freight; interest component. It is important to note that variations exist across production models (feed conversion, daily gain, mortality, morbidity, carcase specification); from feedlot to feedlot; and between mobs of cattle. For a more specific performance forecast on a given mob of cattle, consult with your preferred custom feeder.