Wellard Limited says it is moving closer to selling the M/V Ocean Swagman after agreeing to a new $37.1 million purchase proposal for the vessel from a Panama based subsidiary of Nova Marine Holdings SA.
Wellard told the ASX this morning the offer is US$3.2 million higher than the previously announced proposed sale of the M/V Ocean Swagman to Heytesbury Holding Company Pty Ltd for $32.4 million.
However, the Nova transaction remains subject to approval of the Nova board, due by August 19.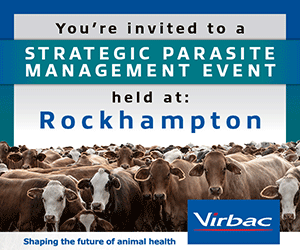 If approved the deal would see the vessel, which can carry 7000 cattle or 26,000 sheep, sold to Trim Shipping SA, Panama, a subsidiary of Nova Marine Carriers SA from Lugano, Switzerland.
The transaction involves no charter or lease-back arrangement, as the Heytesbury deal included, but Wellard said the Tim Shipping offer represents a superior proposal for its shareholders.
If this deal is unsuccessful Wellard said the Heytesbury transaction remains on foot.
"As announced on 30 July 2019, Heytesbury requested an extension of time to complete its due diligence into the transaction generally (its due diligence on the vessel having already been complete)." the Wellard statement released to the ASX this morning said.
"Heytesbury has now confirmed it has completed all its due diligence.
"On this basis, Wellard has entered into an Implementation Agreement for the Heytesbury transaction.
"Subject to some minor changes around triggers for the break fee, the Heytesbury transaction remains on substantially the same terms as previously announced.
"If the Nova transaction proceeds, the Heytesbury transaction would not complete, and a break fee may become payable."
The MV Ocean Swagman is a purpose-built livestock carrier, which sailed on its maiden voyage in January 2010.
The 8000 m2 vessel includes a Dual Independent Propulsion System, comprising separate engine rooms and propellers, providing levels of redundancy and safety.