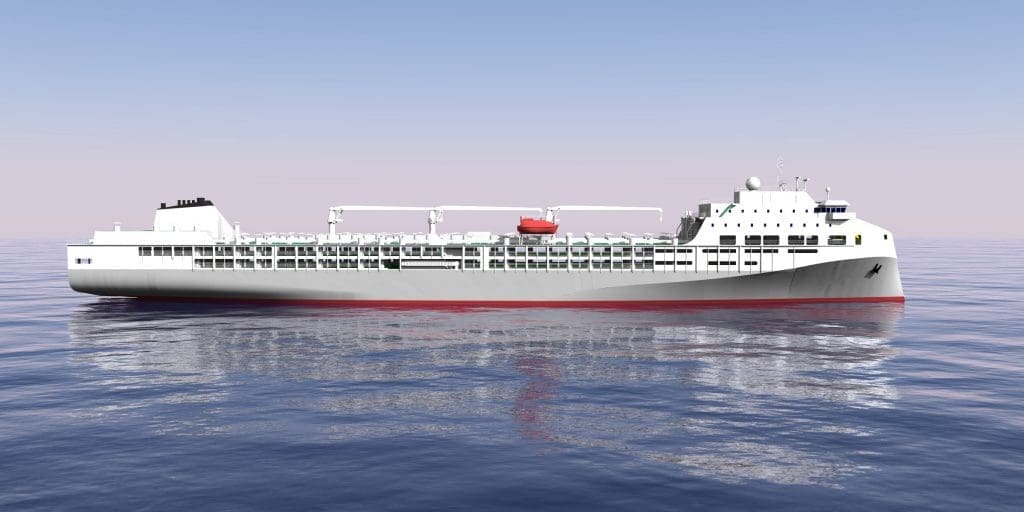 A drover, a swagman, a ute, a kelpie and the outback.
No, it's not the opening line to a Slim Dusty song. Rather, the names of Wellard Rural Export's expanding livestock shipping fleet.
Wellard announced this morning that a new vessel is coming soon, with the MV Ocean Kelpie now under construction after eight months of design development.
The ship is being built at the Uljanik shipyards in Croatia, which constructed Wellard's flagship the MV Ocean Drover.
Wellard says the MV Ocean Kelpie will deliver additional, state of the art transport capacity to its fleet, as well as incorporating a new design to reduce fuel consumption, running costs and greenhouse gas emissions.
Wellard CEO Mauro Balzarini said the MV Ocean Kelpie was a mid-sized vessel that could carry 10,000 cattle or 40,000 sheep, or a combination of both.
It has been optimised to deliver maximum livestock transport efficiency in the China and South East Asian markets, but will be suitable for any market globally.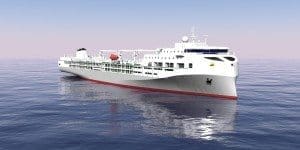 "Two key features stand out with the MV Ocean Kelpie. Firstly, with a contractual Specific Fuel Consumption (SFC) of 163.6 grams/kilowatt/hour, we expect its fuel efficiency to be class leading, which will reduce transport cost of our cattle and produce low emissions. Secondly, its combination of cargo and fodder capacity will allow Wellard significant flexibility, cost efficiencies and livestock safety when it is scheduling voyages," Mr Balzarini said.
"Combined with the latest and highest standard safety features, upgrades to crew accommodation, further upgrades to livestock ventilation and water systems, we believe the MV Ocean Kelpie will again raise the bar in livestock vessel design and animal welfare.
"Given the success of the MV Ocean Drover, which recently carried its one millionth head of cattle, Wellard is expecting the MV Ocean Kelpie will add significantly to its earnings, starting from 2H FY17," Mr Balzarini said.
Source: Wellard Rural Exports