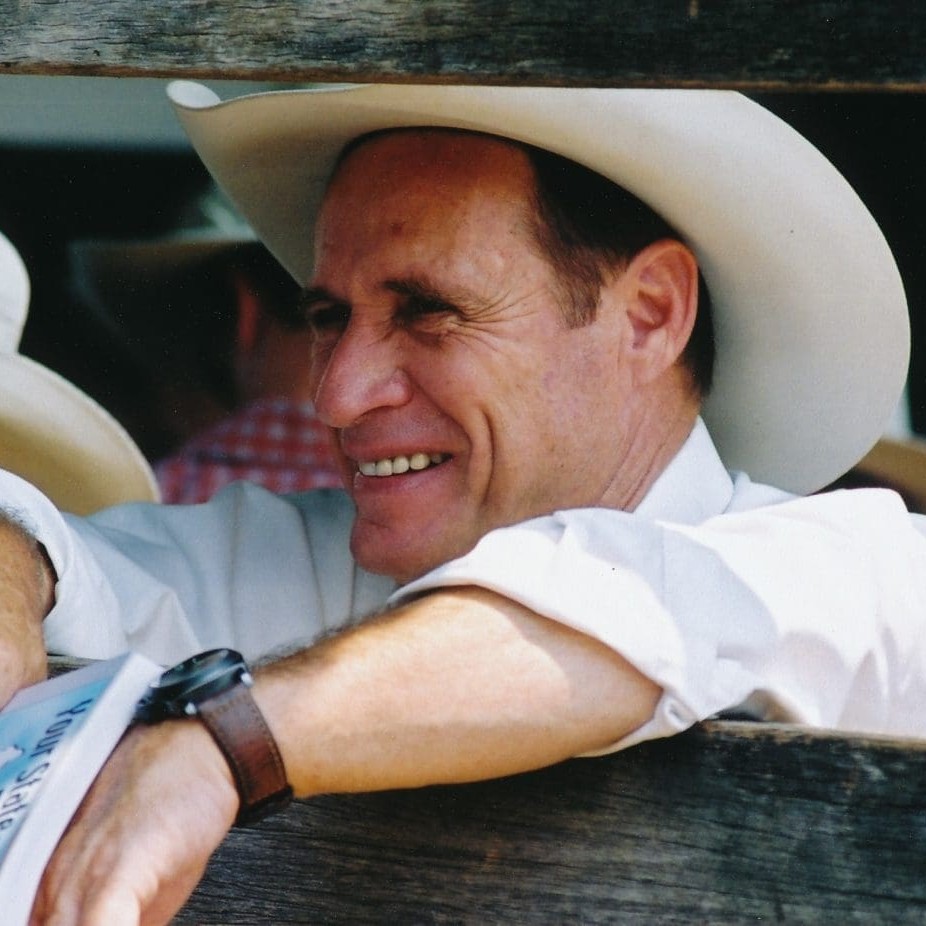 TRIBUTES are flowing in from northern industry stakeholders reflecting on the life and contributions of northern live export industry identity, John Quintana, who died tragically in an aviation accident on Monday.
As reported in this earlier Beef Central item, Mr Quintana, along with respected livestock agent Charlie Maher, chief executive officer of Ray White Livestock, was killed in an aircraft accident near Roma on Monday morning.
John is remembered an innovator in live export supply chains and a developer of new markets including the Philippines and Vietnam, particularly during the industry's 1990s boom years.
Of Spanish Basque origin, he was born in 1950 and raised in the United States, where he left home at 14 and worked in his early years moving store cattle from Mexico to US feedlots.
A keen professional rodeo competitor and horseman from a young age, he won a world bull riding championship buckle in 1971, at the age of 21. He first visited Australia in the late 1970s to work and compete in rodeos and deliver bull-riding schools, returning a decade later to purchase Waterloo station, a remote property in the northwestern corner of the Northern Territory.
"The cattle were wild and fences and improvements mostly non-existent, but the challenge appealed to John," wrote former live export industry administrator Trevor Johnston in a 2007 summary of the industry's early history.
Disappointed with marketing opportunities for cattle in Australia's remote northwest, John began exporting cattle live into Asia in 1992. The first shipment, arranged through a personal contact in the Philippines, left Darwin in mid-1992. The trade to the Philippines would grow to 4000 head before the year was out.
John's dedicated live export company, Wallco International, was formed with partners a year later, and within a decade he was one of the largest exporters utilising wharf facilities in Darwin.
In 1997, just before the onset of the Asian currency crisis, he exported 100,000 head of cattle, turning over in excess of $50 million. Cattle were sourced from right across northern Australia, from the Kimberley to northern Queensland.
At that point he was among the largest live cattle exporters in Australia, and was awarded the NT Exporter of the Year award by the territory government in the process.
Along the way he purchased another property along the Katherine River, Carbeen Park, which he used as a live export holding depot and pre-shipment facility – backgrounding and feeding cattle, farming crops, and producing his own feed requirements for the sea voyages.
It was actually not his first foray in the cattle exporting and importing business. When he retired from competitive bull riding, training horses and running bull-riding schools in the US, he made ends meet by firstly droving, and later importing cattle from Mexico – hence his initiation into negotiating with both suppliers and customers.
Heavily exposed to the live export trade into southeast Asia, the 1997 Asian currency crisis had a crippling effect on Wallco's business and accumulated profits, almost sending John broke, financially, physically and mentally. The year after the crisis set-in, Australia's largest market, Indonesia, took no cattle at all. The impact also undermined John's equity in his northern land holdings.
"One of his best mates took him aside and suggested that he had not got where he was by moping around waiting for gold at the end of a rainbow, and before long the Quintana reservoir of entrepreneurial spirit was again overflowing," Trevor Johnston wrote.
"What was at first an export dribble again became a flood. Wallco International, the export company he had established in 1993, was back in business."
Within two years John was back on top, receiving the prestigious NT Export Award for Agribusiness for a second time, and helping replenish the fortunes of his Asian clientele at the same time.
Not satisfied with traditional markets such as the Philippines and Indonesia, and reminded of the power and necessity of diversification in the wake of the Asian economic crisis, John began investigating alternate markets in Vietnam, other Asian countries, and also the Middle East.
He was quickly rewarded with a breakthrough export contract to Vietnam, but the inadequacy of the commercial infrastructure and expertise in the country singed his fingers. He had to back off, but only temporarily.
His natural trading instincts earned him a permanent position on NT trade missions, and his relationship with the then NT Primary Industries minister, Mick Palmer, gained legendary status. Officially, these were Government trade missions, but astute observers suggest they might well have been Wallco trade missions sponsored by the NT Government, so close and successful was their relationship.
Regardless, they were enormously beneficial for NT/WA cattle producers in general, and eventually for competing exporters as well.
"John would see it differently. He saw his involvement in trade missions as in being a trail-blazer in new markets, and as an initial member of the board of Livecorp, the body established to collect and administer voluntary levies imposed on the industry by Federal Government edict, as a way of putting something back into an industry that had overall, been demanding, but also extremely generous to himself and his young family," Trevor Johnston wrote.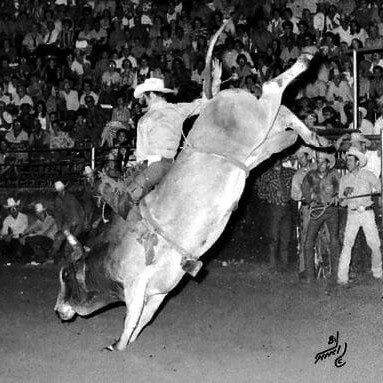 At the age of 54, he was not about to throw it all away. In 2001, John Quintana and several Asian trading partners paid more than $21 million to acquire Killarney, one of the Northern Territory's signature properties. The massive 2595sq km property, including 42,000 Brahman cattle, had been offered for sale by Queensland-based cattle baron, Brian Oxenford.
In a twist of fate, and underlining the inherent risks involved in bush aviation in Australia, Mr Oxenford himself was to die in an aircraft accident just three years later.
John said at the time that Killarney's strategic location made it ideal buying for his partnership, being situated mid-way between his two other holdings – Waterloo, on the western side of the NT, and Carbeen Park, the Katherine holding depot.
John later sold out his share in Killarney, and Waterloo, and moved to southern Queensland where he settled in Toowoomba. He bought the showcase Roger's Creek feedlot near Warwick and several other large irrigated landholdings further west, continuing his close connection with the cattle industry.
Further proof of John's entrepreneurial spirit was seen in some of his other business ventures.
He was a silent partner in one of Australia's largest and most successful cowboy entertainment centres, the Great Western Hotel in Rockhampton in Central Queensland.
"When he and partner Terry O'Hanlon first looked at the rundown property, there were six individuals in the bar, and four of them were dogs looking for some shade," Trevor Johnston wrote in his 2003 industry history document.
Within two years, adjoining properties had been purchased, and a giant indoor rodeo and horse-sports arena erected adjacent to the bar. On opening night the venue played host to no less than one thousand visitors, and the Great Western became a thriving entertaining and socialising hub for the region's cattle and horse-sports community.
In an interview with Heather Brown in the Weekend Australian (September 2000), John said:
"Too many people keep their living for tomorrow. You must live for now, because this is all you have….The biggest thing you can do to screw up your life is to look back. Look forward. Look for another mountain to climb…. I don't believe in fate. I believe whatever we want we can have. I believe in God, and I believe he gave us that ability by giving us a brain so we can make it happen for ourselves."
Live export industry pays tribute
The Northern Territory Livestock Exporter's Association yesterday issued a statement over John's sad passing.
"It is with great sadness that the NTLEA reflects on the life, as well as the contributions made by one of its great ambassadors to the Northern Australian livestock export industry," it said.
"John was a valued member of the association and contributed significantly over the years through his own export company, Wallco. He served as chairman for three years from 1998 to 2001 and was a valued member of the executive committee from 1992 to 2001."
"South East Asian markets were his focus, particularly the Philippines and Indonesia, working tirelessly to improve and expand the industry at all times."
"John will be sadly missed by the many close friends and colleagues he had established over the years which were forged out of mutual respect. He will be fondly remembered both nationally and internationally and certainly played a critical role within the live export industry for many years," NTLEA's statement said.
"Members of the NTLEA would like to extend their deepest and sincerest condolences to his wife and family in this most difficult time."
Veteran live export industry consultant Geoffrey Beere, now living and working in Turkey, remembers John as a likeable character with a strong entrepreneurial spirit.
"We Territorians learnt a lot from John," Mr Beere told Beef Central.
"Firstly, it was how to develop strong partnerships, relationships and friendships in the market place, with trading partners in Indonesia, Malaysia, Philippines, Vietnam and elsewhere," he said.
"He also possessed strong instincts as a cattleman, in yard design and allowing the use of horses with cattle, even in the forcing pen. He was also adept at selection of suitable cattle for the export shipping."
At one point Mr Beere spent a month with John in Vietnam, where John exercised his immense cattle sense in managing the design and construction of the feedlot, and lairiage facilities at the meatworks, applying many of the principles of livestock handling he had gathered over the years.