A SPIKE in drought-driven export turnoff in the second half of last year and resurgent demand from Vietnam saw Townsville become Australia's largest cattle export port in the 2019-20 financial year, overtaking Darwin for the first time in a formal 12 month period.
Official statistics for the FY19-20 year show Townsville shipped a total of 395,628 cattle from 1 July 2019 to 30 June 2020, compared to 387,484 head over the same period from Darwin.
Townsville had come within a boatload or two of overtaking Darwin's export volumes in the 2019 calendar year, as drought pushed higher volumes of Queensland cattle to the boat trade, exporting 364,064 for the year, just short of Darwin's 379,109.
However the continuation of strong demand Vietnam this year, despite the disruptions caused by COVID-19, maintained high volumes of export activity out of Townsville which pushed it ahead of Darwin for the 2019-2020 financial year.
Vietnam favours heavier slaughter weight cattle and Townsville is well positioned as an export port to supply suitable stock from throughout Queensland.
Townsville exported 191,159 cattle cattle to Vietnam in FY19-20, compared to 44,258 head from Darwin.
Darwin remained the key export port for the major market of Indonesia, exporting 320,730 predominantly feeder weight cattle to the major market in 2019-20, which compared to 199,665 cattle from Townsville to Indonesia over the same period.
It is also important to emphasise that the figures above relate specifically to cattle and do not include buffalo. Darwin exported 10,132 buffalo in 2019-20, which, if included with its cattle exports would in fact push its total livestock exports for the financial year just above Townsville – and which may help to fuel some ongoing debate over which port really does hold the bragging rights.
It seems unlikely that such big export volumes will be repeated in the next 12 months, as successive years of drought-forced destocking continue to constrain available cattle supply, along with producers choosing to hold cattle from sale and add weight where grass has improved. The influx of significant buying competition for northern Australian cattle from southern restockers this year is also reducing numbers for export and pushing prices higher.
Prices rise further
The prevailing dynamics of tighter supply versus continuing strong demand has resulted in further price hikes again this week.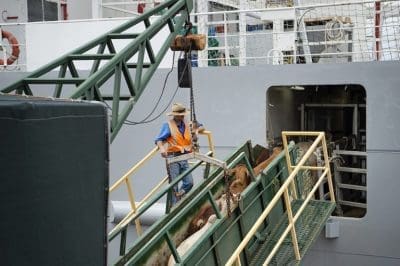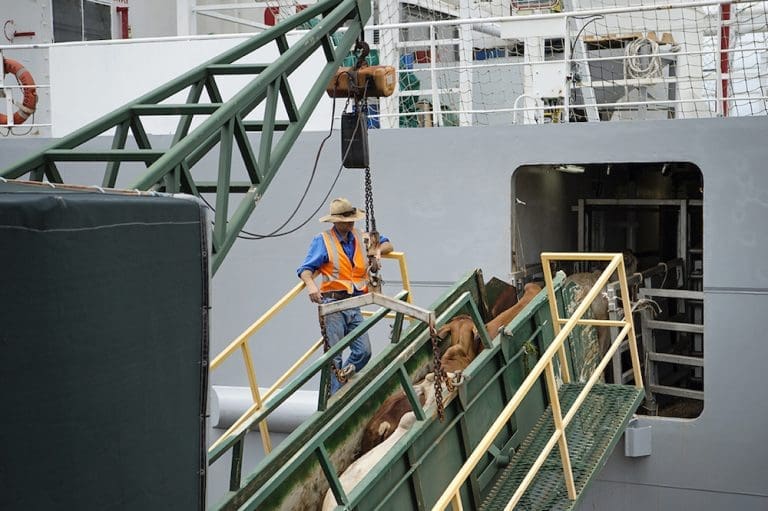 Pricing for cattle to Indonesia out of Darwin is $3.55/kg liveweight onto  a ship today or $3.60/kg for end of month delivery.
Prices for cattle suitable for the Vietnam market have also shot up to similar price levels in recent weeks.
The recent rapid prices will again test the ability of importers to pay, and comes as cheaper Indian Buffalo Meat is again starting to appear again in Indonesia after months of being locked out due to COVID-19 restrictions.
Analysis of shipping movements over the past month indicates as many as 19 ships were still operating on Australia to South East Asia runs in June, representing a continuation of the strong levels of activity seen in May, but some of those ships are booked to move onto non-Australian export runs in July.
In total 124,241 Australian cattle were exported in June, including 67,062 to Indonesia, 32,361 to Vietnam and 13,098 to China, which for each market represented the highest June export volumes five years.