AFTER returning to previous highs not seen for three years, northern live cattle prices are set to come under pressure in coming weeks, as the first of the annual dry season mustering rounds pushes fresh supplies of export cattle back onto the market.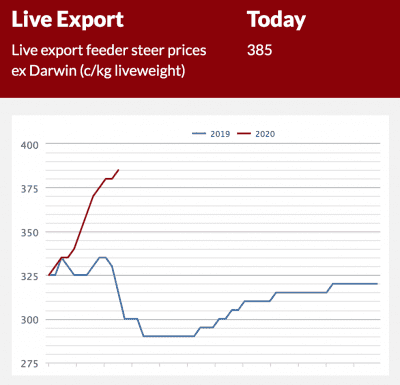 In March rates for live export steers in Darwin have returned to all-time highs of $3.85/kg, which were achieved previously in February 2016 and then February 2017.
Those prices are based on the level at which the majority of contracted sales are occuring, and do not include the type of isolated offers that can be made for last-minute parcels to complete shipping orders, or where heifers may have been cheaper on the same contract.
One-off prices were believed to have reached up to $3.95/kg in February 2017, while a price of up to $4 per kilogram has been reported to have been recently paid by a single exporter to secure cattle during a supply shortage created by wet weather.
But such cases are not indicative of the price at which the majority of sales have been written over the past month, which has seen some major rainfall events further compound a supply shortage following drought, according to agents and exporters who spoke to Beef Central this week.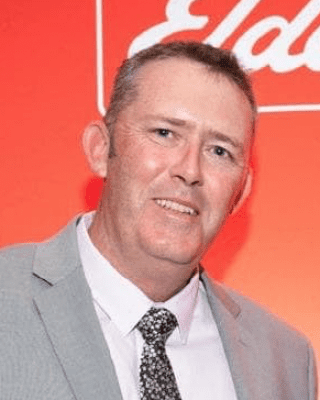 "The market is more at the $3.85.kg level for cattle that are delivering right now, with current orders for April closer to the $3.40/$3.45 range," Elders Katherine's Paul McCormick said.
Asked where he felt prices may go in coming weeks, he said there was a reasonable degree of uncertainty in the current market.
"Obviously going into new season we would expect a price drop in normal circumstances," he said.
"But anything that happens in the next month will be hard to pin on whether it is Coronavirus related or just normal season and market factors."
Exporter Tony Gooden from Frontier International said the most recent contracted prices Frontier has purchased cattle for was $3.80/kg to $3.85/kg for high quality feeder male cattle.
He said he expects the market to come back from that level in coming weeks as additional supply comes onto the market in line with normal seasonal turnoff.
"It is a particularly fluid market dynamic at the moment, due mainly to the uncertainty around COVID-19," he said.
"One of the biggest factors influencing pricing is the volatility in global currencies, not only the AUD but also the currencies in destination countries.
"The Indonesian Rupiah has lost close to 20 percent of its value against the USD in the last 10 days.
"The AUD moved up and down 8c (a 15 percent movement) within the same 10 day period.
"These dramatic swings are unprecedented. Importing customers are also uncertain and nervous as to what the level of demand will be in the short to medium term."