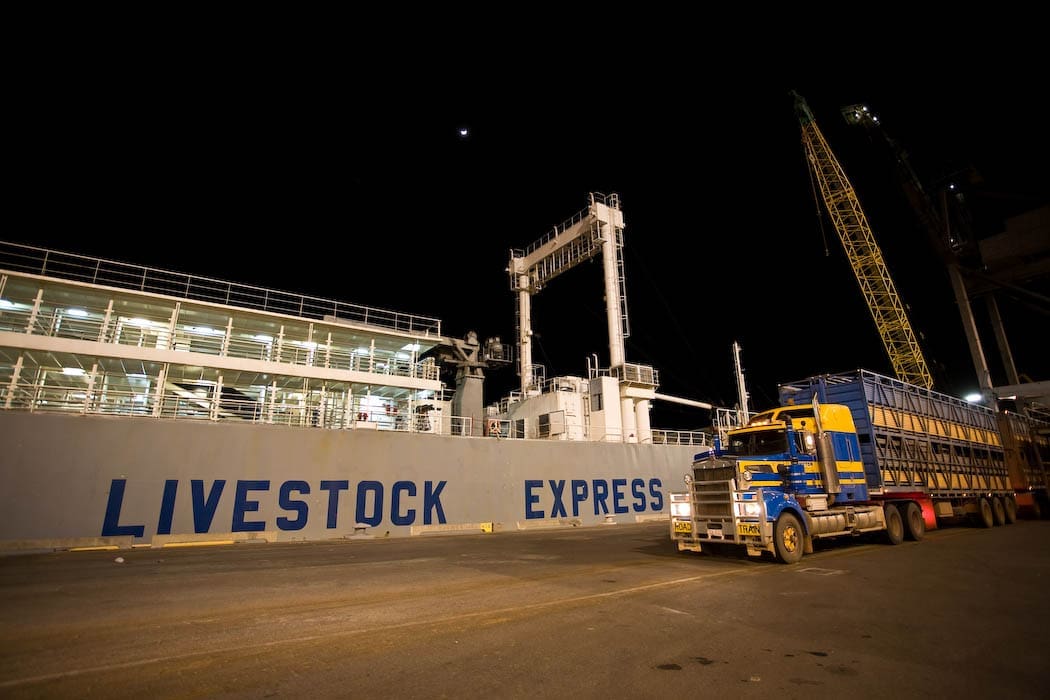 The first cattle to be delivered from Australia to Indonesia under new 2016 import permits are set to leave Darwin tonight.
Several vessels have been waiting to load cattle in Darwin for close to a week since Indonesia's trade minister signed off on permits for 200,000 cattle for the opening four months of 2016.
However the vessels were delayed from loading until permits were officially released.
The first permits came to hand at 8pm last night, allowing exporters to start loading fodder onto boats and to begin trucking cattle into the wharf from pre-export quarantine facilities.
Two livestock export vessels were alongside and loading cattle in Darwin this morning with hopes of being able to depart for Indonesia on the high tide tonight.
The 2016 permits also reflect a significant change from Indonesia in that it has announced it will now allocate permits every four months, instead of every three months.
The change means permits will now be released three times a year, for the four-month periods beginning in January, May and September. In the past permits were issued four times a year at the beginning of each financial quarter (January, April, July and October).
Australian industry had requested a move to annual permits, stating that longer permit periods were needed to ensure exporters could secure stock and organise shipping schedules to better meet Indonesia's demand requirements.
Despite Indonesia's rejection of the annual permit concept, exporters have still welcomed the change to four-monthly permits.
"The fact they are willing to entertain it (the longer permit period is), and have publicly said so, is positive," Northern Territory Livestock Exporters' Association chief executive office Stuart Kemp told Beef Central this morning.
For the permit extension to deliver the intended benefits, permits for the next four-month period starting in May need to be released by mid-April, he said.
"The whole idea is to take away this sport market scenario and to give everyone lead time," Mr Kemp said.
The trade's capacity to supply Indonesia's new order for 200,000 cattle between now and April 30 will depend largely on rainfall.
"Given we had that big monsoon trough come forward and wet everything, access to cattle is quite restricted, and supply is quite tight," Mr Kemp said.
"If the wet ends early and you get access to cattle in March/April, that could make the 200,000 attainable.
"If we get a decent wet and it stays wet into March, we may struggle to get the 200,000."
"But certainly with the 600,000 head for the whole year, I don't think it will be a huge challenge to get that number."
The combination of tight supplies and strong competition for available cattle, driven by the new Indonesian orders, continues to place upward pressure on export cattle prices. Last year feeder steers were being quoted as high as $3.50/kg ex Darwin, and there is nothing in prevailing demand/supply dynamics to suggest those levels would have eased in the new year.
Mr Kemp said the industry was keen to see the trade get underway for 2016.
"Obviously everyone wants to see the system get started and to see boats in motion, enroute and full of cattle," he said.
"The start of the period is always a bit of a boom time, but once boats start moving things tend to settle down, and it will be interesting to see where the cattle come from."