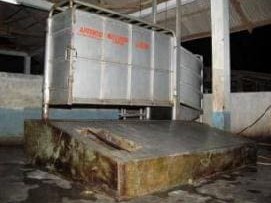 A Government-led scientific assessment of the restraint boxes used to improve animal welfare standards in Indonesian abattoirs has found that the most commonly used Mark I devices violate international welfare guidelines.
Australia's Chief Veterinary Officer Mark Schipp commenced an assessment of the Mark I and Mark IV boxes at agriculture minister Joe Ludwig's request in early June when footage of cattle being subjected to mis-treatment in Indonesian abattors was broadcast on ABC's Four Corners.
The CVO's report found that the Mark I boxes do not comply with several elements of the OIE standards governing animal welfare.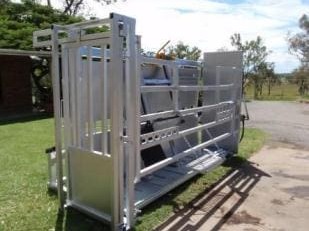 However it found the later model Mark IV boxes do comply – but noted that poor animal welfare outcomes are still possible where ineffective cutting of the blood vessels in the neck occurs because of lack of sound operational procedures and training.
The Australian Government has now placed a permanent ban on all funding support for Mark I restraint boxes.
"Animals exported from Australia under the new regulatory framework operating for the export of cattle to Indonesia will not be processed in traditional Mark I boxes," Mr Ludwig said.
"The use of Mark I boxes without stunning, with roping slaughter and with the use of water to encourage animals to trip, slip or fall are not allowed in the new framework.
The estimated 109 Mark I boxes in Indonesia could still qualify for use in Australian Government accredited supply chains where they can be modified to allow the use of stunning.
The CVO's report will be given to Bill Farmer for consideration in his review of Australia's live export trade, which is due for completion by August 31.
The CVO's report acknowledged that Australia's live export industry has demonstrated a commitment to improving animal welfare during the handling, restraint and slaughter processes over the years in Indonesia, and noted that the development of the Mark I boxes predated the introduction of OIE standards.
It also recognised that multiple previous reviews had found the boxes were a significant improvement on traditional slaughter methods.
MLA representatives told the recent Senate Rural Affairs and Transport Committee hearing in Darwin that the Mark I boxes were never seen as the "end of the journey", but one step on the path towards improving animal welfare conditions in Indonesian abattoirs.
MLA told the inquiry in early August that stunning equipment had been installed in 17 abattoirs, which had the capacity to handle about 80,000 cattle.
To view CVO's full report click here