It is a month since the Indonesian Government announced it was suspending cattle exports from four registered handling facilities in northern Australia, and there is still no clarity as to how long the suspensions may remain in place.
The Indonesian Agricultural Quarantine Agency (IAQA) informed Australia on July 28 that it would not accept cattle from four pre-export quarantine depots in the NT, WA and Qld after Australian cattle tested positive to lumpy skin disease following their arrival in Indonesia, where the infectious disease is widespread.
Australia has never had a positive test for LSD, but Indonesian authorities point to the incubation period for the disease, which the World Organisation for Animal Health lists as potentially being as long as 28 days, as reason to believe the cattle could have been infected in Australia.
Beef Central understands the Australian Government has now completed testing of cattle from the four affected Registered Establishments and other locations and properties of origin, and last week sent a 100-plus page report with the results to Indonesia, and also to Malaysia, which followed Indonesia's lead and suspended exports of Australian cattle on August 4.
The Federal Department of Agriculture, which has been assigned by national cattle industry representative groups as the single source of public updates on the issue, is offering few details to media, meeting Beef Central's recent requests for updates largely with the response: "While this investigation is underway, it is not appropriate to comment further".
Nor has the Department detailed what the test results contained in the report it has sent to Indonesia and Malaysia show.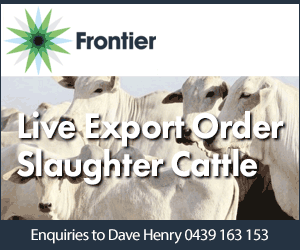 However, it would be safe to assume the recent testing has reinforced what previous testing has shown, and that is that no trace of lumpy skin disease has been found in Australia. 'Safe to assume' because had the latest test results shown anything else, the Federal Government would be compelled to declare the presence of the notifiable disease had it been detected by testing.
It is now up to Indonesia and Malaysia to make their own determinations as to whether the results in the report satisfy their concerns or otherwise, and to respond at a time of their choosing.
The suspensions of the four facilities have come during the peak northern cattle mustering period in Australia and have had a dampening effect on the northern cattle export trade over the past month.
Industry sources say there are about eight key export yards across northern Australia used to handle the bulk of cattle shipped to Indonesia, and that number includes the four suspended yards. While the trade is technically still open, the suspension of the four yards in question is seen as a major disruption to the logistics required to assemble large consignments of cattle from various sources in the lead up to shipping dates.
Export cattle shipments have continued to move from Darwin to Indonesia this month carrying cattle which were sold to Indonesian importers before the suspensions were announced, but trade feedback suggests few exporters and importers would be prepared to sign new export contracts while the issue remains unresolved.
With northern cattle stations in the midst of second-round musters, questions are increasingly turning to what market alternatives will exist for northern producers if this issue drags on for weeks or months without a resolution.
Beef Central will continue to keep readers informed as important updates come to hand.