CATTLE shipments are continuing to navigate through the logistical challenges created by the COVID-19 restrictions and a slowdown in consumption being experienced in major South East Asian markets.
Industry representatives and commercial operators have been working around the clock to adjust to rising restrictions to port access and various border closures in recent weeks, but with cooperation from State and Federal Governments the trade has kept moving as it enters its busiest time of year.
With new season cattle supply coming forward several vessels have either loaded in recent days or are scheduled to load in coming days at Townsville, Darwin, Broome and Wyndham.
Contracted prices have eased to the $3.50/kg liveweight range ex-Darwin, with offers for new contracts reported to be lower still, reflecting the new season supply increase and the impacts of coronavirus-related restrictions on demand in the key markets of Indonesia and Vietnam.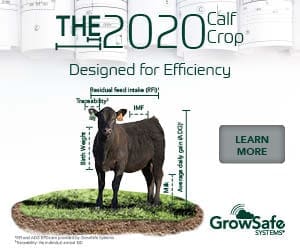 Trade contacts say plenty of cattle are still moving to both markets, and shipments will continue to flow, but importers are also pushing back on the volumes they can immediately take after slower than expected cattle sales from feedlots.
New restrictions on movement and travel within Indonesia are likely to stop large numbers of workers and residents from returning home for the Ramadan and Eid al-Adha festivals in coming months, impacting consumption at a time of year when it is normally at its highest.
Among the factors supporting Australian cattle imports have been recent falls in the AUD and Australian cattle prices, and the slow rate of entry of competing Indian Buffalo Meat imports into Indonesia, which is said to have blown out in price due to a depreciation in the Indonesian Rupiah against the US dollar.
The Indonesian currency has now slipped to IDR 17,500 to one USD, and, according to Indonesia's Finance Minister Sri Mulyani Indrawati, could slide to as low as IDR 20,000, the weakest in history, if Indonesia's economy contracts and the COVID-19 downturn is prolonged.
For now the trade is working very much on a day to day basis, and adjusting to align trade volumes with importer requirements.
A cancelled shipment of cattle that was due to load in Townsville for Vietnam, and another which saw numbers loaded cut back substantially from the volumes previously booked, have been the focus of industry talk in recent days and speculation of direct COVID-19 impacts.
Senior trade stakeholders contacted by Beef Central in recent days described the developments as commercial decisions by individual exporters, and not indicative of the broader trade environment.
One said it was understood the shipments had not been cancelled but pushed back to accommodate the wishes of import customers due to slower feedlot sales.
A key decision countries such as Indonesia and Vietnam are dealing as they manage mounting COVID-19 outbreaks is how to manage wet markets. More than 90pc of their populations rely on wet markets for food security, but the crowded spaces also present challenges in assuring social distancing and protecting public health.
As major population centres seek to implement quarantine zones and Indonesian Government has been prioritising the availability of staple commodities and ensuring products such as meat are not disrupted during the upcoming holy month of Ramadan.
Australia shipping data shows that export volumes to both Indonesia and Vietnam were very similar for the first two months of the year, with 68,993 cattle being shipped to Indonesia, down 21 percent year on year, and 63,514 being shipped to Vietnam, a 114pc increase on 12 months earlier.