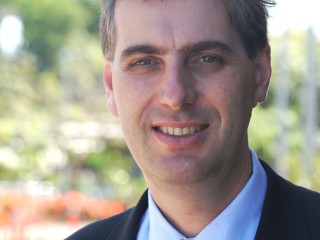 The live export industry has experienced further upheaval this week with the sudden resignation of Livecorp chief executive officer Rob Sutton.
Mr Sutton tendered his resignation to the board of the levy-funded live export service delivery organisation on Thursday night after only eight months in the role.
The board accepted his resignation, which took effect immediately.
Sam Brown, currently the industry capability manager with Livecorp, has accepted the position of acting-CEO until further notice.
Livecorp chair Dr Roly Nieper confirmed the changes in a letter to industry members yesterday.
He said the board looked forward to working with Mr Brown to implement some significant restructuring of the company which was currently under development.
"Rob joined the Company at a very difficult time as the live export trade with Indonesia had been suspended. Despite being new to the position, Rob put in a big effort to help re-establish the trade and represented the company on the Industry Government Working Group, formed to find a way forward," Dr Nieper said in the letter to industry members.
"The disruption of the Indonesian live cattle trade had an enormous impact on the industry and the financial stability of the company.
"Rob helped steer the company through these uncertain times, making the hard decisions to ensure the future of the company.
"The Board would like to thank Rob for his contribution to the company and wish him well in his future endeavors."
Dr Nieper told Beef Central he could make no further comments on Mr Sutton's resignation beyond the statements made in his letter.
A former national agribusiness manager for Austrade, Mr Sutton commenced in the role last July, taking over from Cameron Hall who joined Landmark in a senior management position after six years as Livecorp CEO.
At the Livecorp AGM in October last year he outlined a sweeping review of the organisation's activities after it recorded a substantial loss for the 2010-11 year, reflecting the costs of defending the industry and the reduced levy-funding that resulted from the two-month shutdown on trade to Indonesia.