A further three Australian cattle have tested positive to lumpy skin disease in Indonesia, according to the country's Agricultural Quarantine Agency (IAQA).
It is understood the cattle in which the new cases have been detected were part of a shipment that was on the water to Indonesia when the first detections were confirmed late last month.
Australian officials continue to point to the fact LSD has never been detected in Australia, and consider the most likely scenario is that Australian cattle have contracted the virus while sailing near Indonesia or on arrival in the country.
The highly-infectious disease, which is spread by biting insects, has become widespread in Indonesia since being confirmed there in March 2022.
Indonesian officials have told media that the LSD incubation period, which is up to 28-days, means it is possible the cattle were exposed to the disease in Australia.
The Department of Agriculture, Fisheries and Forestry confirmed on Saturday that after making multiple enquiries through its in-country representatives, it has been verbally advised that there have been some new positive results of LSD in live cattle after arriving into Indonesia.
"The department is seeking details about the results from the Indonesian Agricultural Qxuarantine Agency (IAQA)," a Departmental spokesperson told Beef Central in a statement.
"We continue to work with Indonesian counterparts on this matter.
"We remain confident that Australia remains LSD-free."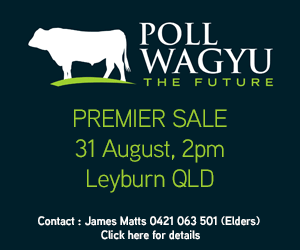 In response to questions about whether the Department could provide a clear update on what testing of Australian cattle in four suspended export quarantine facilities has shown to date, the Department spokesperson said it was not appropriate to comment further while its investigation is underway.
"Australia is working closely with Indonesia to resolve the issue as quickly as possible," the statement said.
On Saturday The Australian quoted from a statement provided to the newspaper by the chief of Indonesia's Quarantine Agency (IAQA), who goes by the single name Bambang.
"Laboratory examination results for the LSD disease from one of the four suspended farms that were already en route to Indonesia during the suspension revealed three cattle positive for LSD through Real-Time Polymerase Chain Reaction testing," Bambang's statement was reported as saying.
"Thus, the total number of LSD-positive imported cattle from Australia during the period from May 25 to August 14, 2023, amounts to 16 head."
The latest infected animals had been "promptly subject to conditional slaughter" under the supervision of authorised local veterinarians to prevent further transmission.
He said his agency was maintaining close communication and co-operation with the Australian government, "given the mutual dependence of both countries in terms of trade, particularly live cattle and beef".
"Ensuring the stability of the supply of live cattle is essential for the Indonesian government to maintain meat price stability in the Indonesian market.
"So far, Australia has stated that their country remains free from LSD. On the other hand, the Agricultural Quarantine Agency continues to find cattle with clinical LSD symptoms on transport vehicles, subsequently confirmed positive through laboratory qPCR testing on animals that have not been vaccinated against LSD."
His statement said the Australian government, through the Department of Agriculture, Fisheries and Forestry, had met the technical requirements for animal health and quarantine protocols.
"Nevertheless due to the LSD findings, there is a need for the reharmonization of animal health requirements and quarantine protocols to ensure that imported cattle from Australia to Indonesia meet health criteria, including being free from LSD."
Federal Agriculture Minister Murray Watt said on Thursday testing results at that point had shown "nothing that we have seen so far to alter our position that Australia is free of lumpy skin disease".